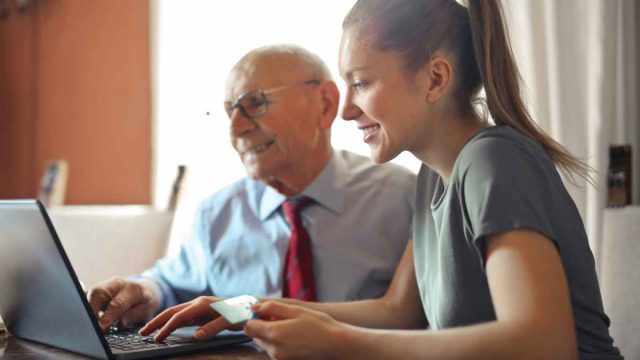 In today's times, many US employees worry about their economic situation. With 64% of employees living paycheck to paycheck in 2022, and many having minimal savings, it is unsurprising that some look to their employers for financial assistance when unexpected bills or emergency costs arise.
With this in mind, we present some of the key ways to get financial support from your job:
1. Interest-free loans
Many large companies have systems in place to offer financial support to their employees if they need it. Options may include interest-free, low-cost loans. Repayments might be taken out of the employees next paycheck or drip fed out of multiple paychecks over time.
2. Paycheck advances
Asking your employer for a payday advance is a viable option if you are in desperate need of funds. Since you will be receiving the amount on your payday anyway, trying to get it early to pay off an urgent expense could be a good idea. Just make sure that you will then have enough money to tide you over until your next payday the month after.
3. Assistance with Student Loan Repayments
Nearly 64% of employees with student loans owe over $20,000 and about 31% owe more than $50,000 for their college loans. It is therefore worth checking if your employer offers a student loan repayment benefit. This simultaneously helps improve employees' financial well-being and will also help companies to retain staff.
4. Employer Relief Funds
Companies can also contribute to employee relief funds through certain public charities that administer employee disaster programs on behalf of employers. This includes general employee assistance programs which provide financial assistance to employees who have experienced unexpected hardship – the employee just has to show proof of the need through documentation.
Alternatively, there are emergency relief programs which give financial aid to workers who have incurred expenses due to a federally declared disaster. The program can provide funds without specific documentation of need as long as the money is used for necessary medical expenses, transportation costs or temporary housing that are as a result of the emergency.
5. Insurance
Many employers offer benefits to support their employees' welfare. This may include medical, dental or vision insurance. This can be achieved with no additional tax impact for the employee and is deductible by the employer. You should see if your company would offer this as it would help you boost your savings since you would have to pay less in health bills.
6. Financial Counseling
Businesses can arrange for a finance professional to provide information and tips to assist employees with budgeting. They can help employees work on their spending habits and teach them how to plan for expenses. Counselors can also show workers how to set up an emergency savings fund, even if they can only afford to add in a small amount of money.
6. Bonuses
If you have excelled at your job, then your boss may want to offer you a one-time bonus. This could help you in a financial emergency and also be to recognise your hard work at the same time.
Conclusions
Financial assistance schemes were particularly common during the COVID-19 pandemic and are designed to help loyal members of staff if they need extra money for important expenses such as medical bills or funeral costs. It is good to know that there is often assistance available if you need it.