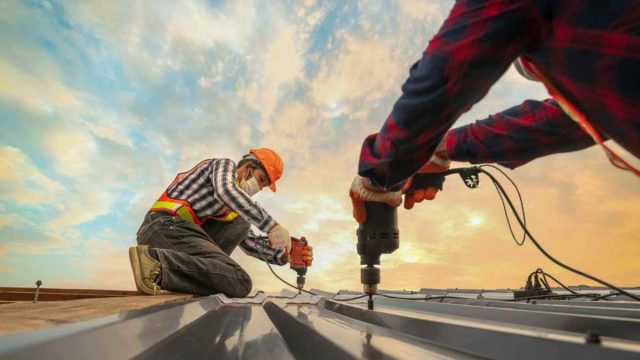 Hiring a professional roofing contractor can be a tedious task, and possibly a trial-and-error process if you're new to the game. These five tips improve your chances of landing a great roofing company on your first try.
Browse the Official Website
The first step to finding a good roofing contractor is to search for them online. Most reputable companies, including Stay Dry Roofing, will have an official website or online presence where people can browse through their company or services.
Check with Their Safety Protocols
Don't be afraid to ask what the company's safety protocols are. When it comes to the health and safety of your family, there's no compromise. Work preparation, the materials, and the equipment they use should be up to date and promote safety for themselves and the people around them while on-site. You can usually get an answer to this when you call them.
Ask for Insurance and Licensing Up Front
Any roofing contractor worth their salt will have the latest contracting licenses and insurance, and won't be bothered if you ask for them right at the beginning. Things such as workers' compensation and liability play a major role, as well as being bonded.
Consider Free Estimates and Inspections
Some roofing contractors will attempt to gain new clients by offering free inspections and estimates. This is actually a good thing, as you can have an idea of how much a new roof would cost without necessarily committing to the service. As a general rule, you can ask several roofing companies to inspect your roof to find out the median cost.
Affordable Yet Not Too Cheap
You will have a general idea of how much it will cost to replace or repair your roof with multiple quotes. The best roofing service will be the one that fits your budget and isn't too expensive.