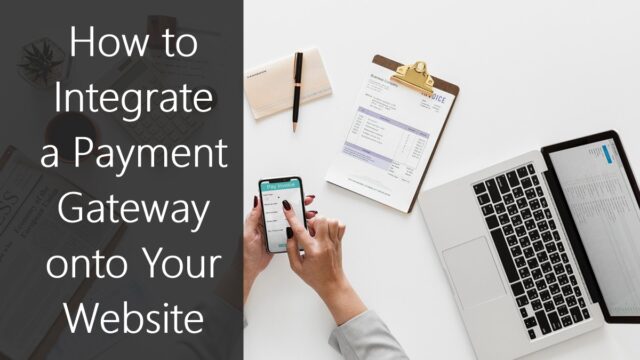 As the world is slowly starting to recover from this pandemic, we are seeing many companies and businesses shifting towards online businesses to ensure that their business keeps on running. But the thing that most people don't understand is that building an online business is just as making any other type of business.
Today we are going to be showing you how you can integrate a payment gateway on your website, so without wasting any further time, let's get started.
What Are Payment Gateways?
You have to gain the trust of your customers to be able to persuade them into buying from your online store, and the most important factor that is going to decide whether a customer is going to buy from you or not mainly depends on the type of payment you are willing to accept.
If you are new and know nothing about these things than what you have to know is that you are going to need a method in which your customers will be able to pay for the services or the products they are buying. That's where payment integration methods come into play, they are the safest way your customers can transfer their money into your account. The payment gateways come from high risk merchant accounts that are made in conjunction with the bank of your choice, and they are going to provide you with the tools that you are going to need to integrate a payment method.
How to Integrate Them?
The process of integrating a payment gateway is not as difficult as it sounds and any developer with a decent amount of experience will be able to do it, but there are going to be some precursors that you are going to have to figure out before the integration process can begin.
You are going to need to first check with your website hosting provider to know which payment integration system they prefer on their hosted websites. Once that is done and you have the list of supported methods, then it is going to be the time to pick the perfect payment integration for your business. Selecting the perfect method is crucial because some methods are not as safe and reputed as others. Once these things are decided then the next step can begin.
Pick the Right Type of Gateway
There are two main types of gateways that you are going to take a look into. The first is the external gateway and the other is the direct gateway. The main difference between these two can be spotted by their names. An external gateway will open a new window or page to complete the payment process, whereas direct gateway performs the same process on the same page. Both have their advantages and disadvantages so you might have to think about what you are going to use.
Setup the Gateway
Once you have decided all the above things, then it is time to go to your picked service and make a merchant account with them. There will be a complete guided process that will allow you to set up your gateway for integration.
Integrate the Gateway
The last step is going to be integrating the gateway and testing the final result. The problem lies in this step the most as it requires you to have technical coding experience to be able to integrate the gateway onto your website.
Every service is going to have a different method with different language support, but the services provide the documentation to be able to implement the gateway. The best thing you can do is provide access to a developer and let them integrate it for you.
After that, you will be done and ready for deployment.