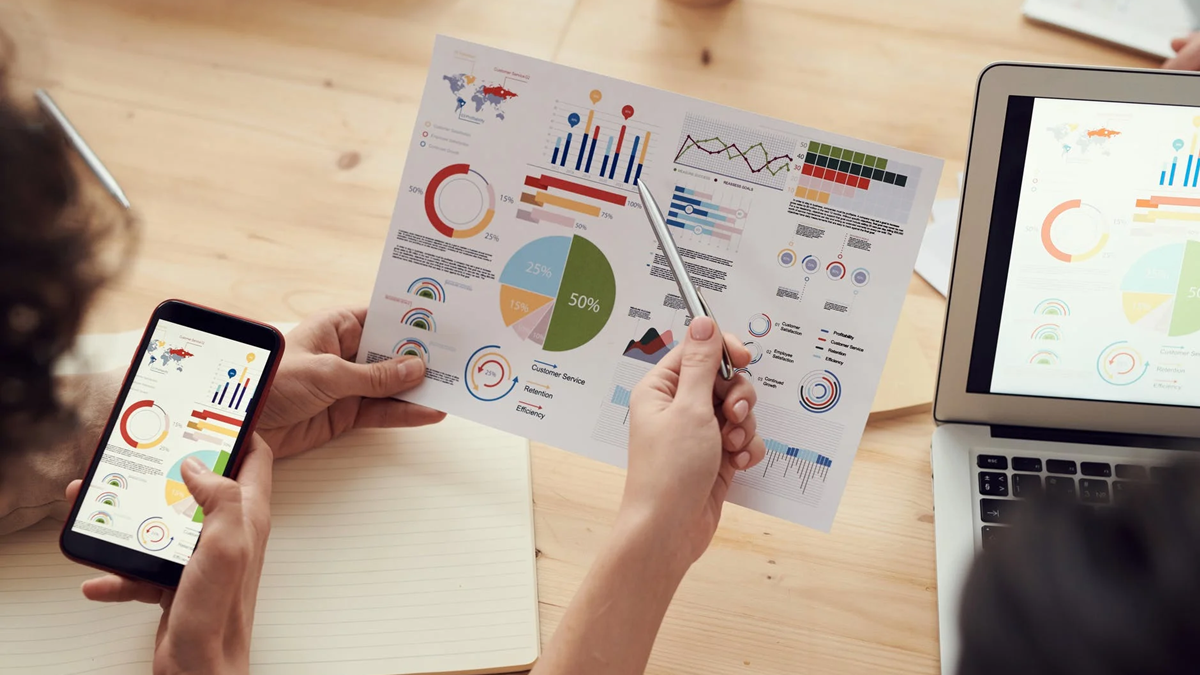 Modern-day businesses generate enormous volumes of data in every interaction with their consumers. In the digital business environment, data holds immense significance, and it guides every decision made by an entrepreneur. Data analysis is instrumental in pulling valuable insights into consumer behavior, preferences, and buying decisions.
Businesses look towards data analysts to obtain actionable insights from large volumes of data and facilitate decision-making. These decisions involve customer engagement, marketing, sales, supply chain management, inventory management, and much more. Data analysis is revolutionizing business operations and decision-making processes.
Naturally, this increased reliance on data analysis has brought data analysts and scientists to the forefront of executive decision-making. Are you an aspiring data analyst or data scientist? Keep reading to learn how to climb up the corporate ladder and enjoy prestige as a senior data analyst.
ACADEMIC JOURNEY
The journey begins from enrolling in the right degree program that allows basic understanding and skill-building. If you're considering data analysis from a completed unrelated program, you will need basic training in data analysis processes. Choose a degree that equips you with the skills required to prepare and analyze data, and prepare visualizations to share insights.
Students also undergo extensive training in developing databases with SQL, learning Python, data mining, and ethical concepts. An undergraduate degree or preliminary training allows aspirants to gain proficiency in leading tools, such as Tableau and Excel.
It is wise to avoid entering the job market with an undergraduate degree or basic training as a data analyst. The job market has evolved significantly since the initial boom in the analytics field. Before enrolling for graduate programs, candidates may search for masters in data analytics jobs and vacancies to understand their industry role. Higher education and specialized training will help you explore lucrative opportunities. Hence, keeping oneself updated with newer theories and findings will help fasten up the professional progress.
LANDING YOUR FIRST JOB
After completing a dedicated course, degree, or higher education, it's time to work on landing your first job. It's essential to create a well-organized online profile with an engaging portfolio and an appealing resume before applying for jobs.
Most newly qualified data analysts land their first jobs as a junior or frontline data analyst. They mostly work with data extraction, data cleaning, processing, analysis, and sharing insights. Contrary to what most believe, a junior analyst is a rewarding position, and professionals work closely with executives and stakeholders. They deliver valuable insights to support core decision-making processes.
ADVANCING YOUR SKILL SET
While you're working as a junior analyst, how can you explore career advancement and growth opportunities? Experience is instrumental in laddering up to a seasoned and senior data analyst. Therefore, it is crucial to gain more experience with the company that has hired you. You will have to spend at least 2-3 years working as a junior analyst and acquiring diverse expertise.
It is crucial to pair this experience with advanced training and relevant certifications. Data analysts are advised to continue pursuing certifications from highly-acclaimed institutions and pursue short-courses. Online courses are a great tool to pursue advancement without incurring financial burdens. It is wise to build a well-rounded resume with additional training, certifications, and transferable job experience.
NETWORKING OPPORTUNITIES
Networking is of the utmost significance in all industries and career paths. Professionals who seek career advancement value networking for it allows them to make a presence in the industry. Attending industry seminars, conferences, research developments, and talks by industry bigwigs enable young professionals to get noticed by those who matter.
Networking opportunities introduce data analysts to experienced professionals and find mentorship opportunities. They also come across job vacancies and openings that are ideally suited to their professional goals.
LANDING A MID-LEVEL OR SENIOR POSITION
After accumulating experience, advanced problem-solving skills, and additional certifications, it's time to move up the ladder. Now, you must work on progressing to a mid-level or senior position. You can explore career advancement and promotion opportunities in your current organization. Or you can land a lucrative opportunity with a new company or organization.
Businesses are likely to promote data analysts who pursue higher education and offer specialized expertise to a business. If you enjoy a good rapport with your colleagues and business associates, you can enjoy career advancements within your department. However, if your current organization is impeding your promotion, feel free to expand your horizons and explore opportunities outside.
Senior data analyst roles revolve around greater ownership of data processes. Analysts have to manage a large team of junior analysts and carve out a specialization.
BECOMING A DATA SCIENTIST
Most senior data analyst positions require the skills and academic expertise of a data scientist. A data scientist is a prestigious professional and a trailblazing pioneer in his/her field. Data scientists have much more to offer businesses and organizations with their specialized skill sets. They focus on the overall functioning and profitability of a business rather than solving specific problems.
This transition requires advanced training and higher education. Data scientists can work with organizations, governments, conduct research, or explore careers in academia.
CONCLUSION
Data analysts' journey to data scientist is a long, challenging, and tiring one, and only passion can help you succeed. If you're genuinely passionate about your chosen field, it is natural to seek perfection by cementing your expertise. It is crucial to map out a strategy and set realistic milestones to keep yourself motivated and focused.