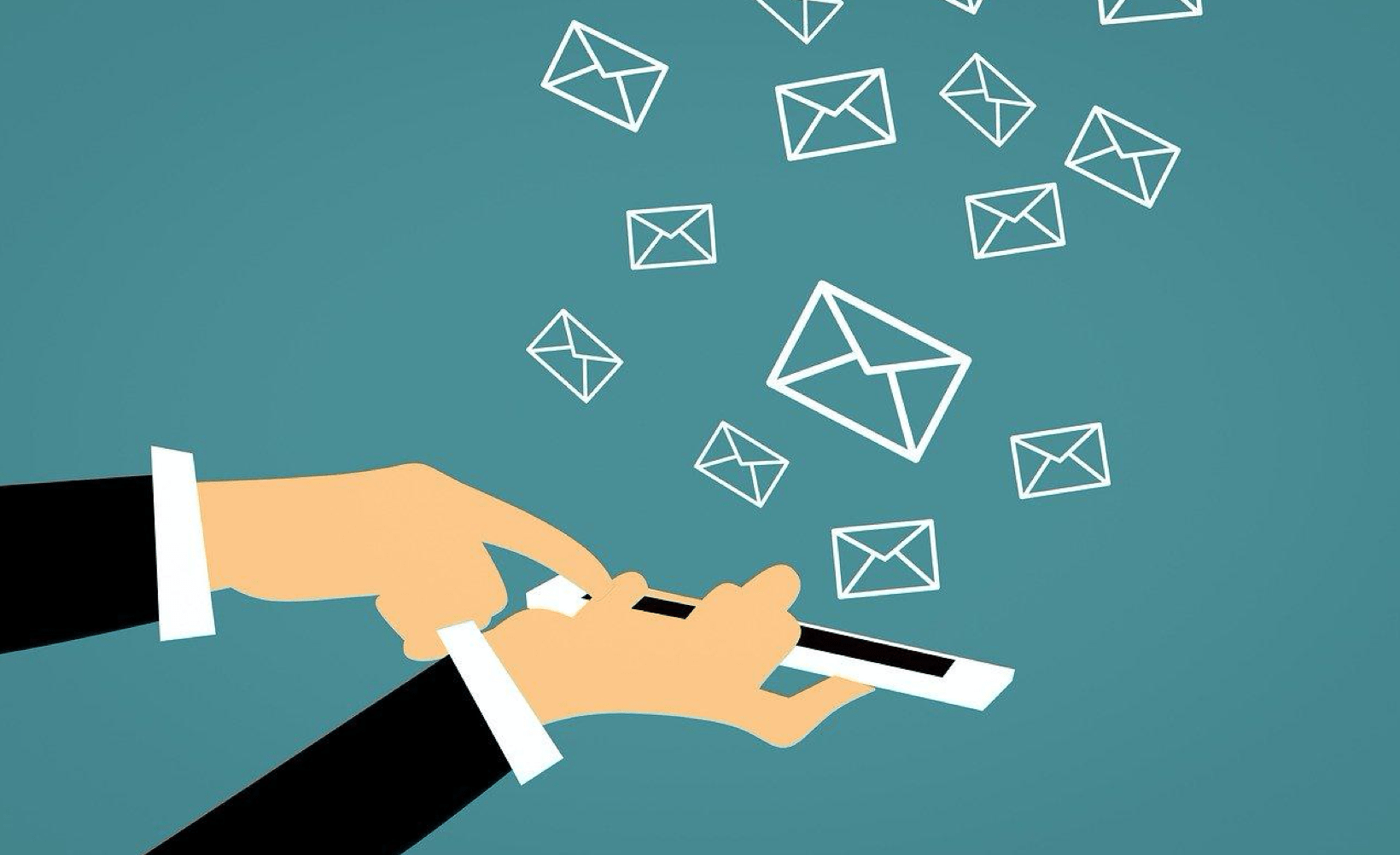 How many times have you wished that you could retrieve lost text messages on iPhone?
A single erroneous input can wipe out precious data, including your contacts, photos, messages and more.
If you're looking for a hassle-free, user-friendly way to retrieve lost iPhone messages, look no further. Here's how you can recover lost text messages on iPhone using PhoneRescue.
Losing iOS Data Can Happen To You
You may think that losing SMS messages on your iPhone will never happen to you.
Until it actually happens.
From there, you have the following options:
Option #1. Use Your Backup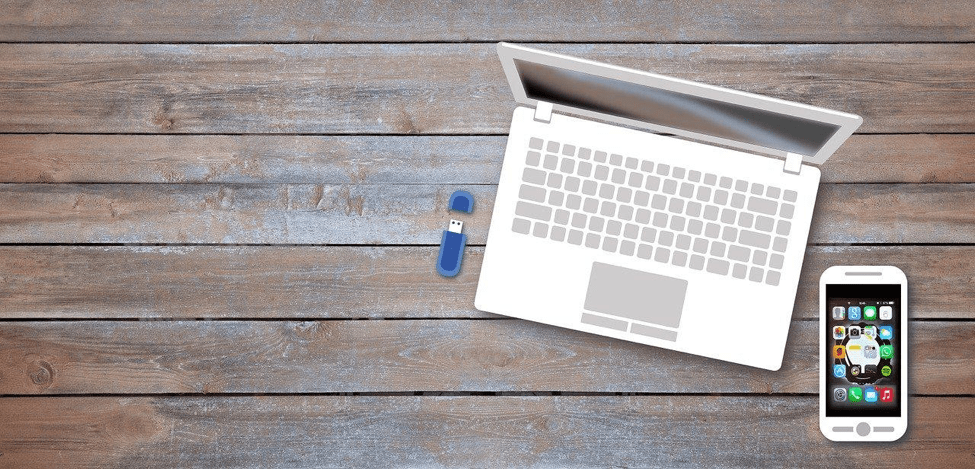 You may have a habit of regularly backing up data on external storage drives and systems, e.g., your computer and iPhone. If this is the case, then your erased iPhone message may be found in the backup file. Keep in mind that we say 'may' because Apple does not exactly say what files are backed up and if the messages you've lost are in there.
Option #2. Internal Storage
Did you know that pressing 'erase' on a text message doesn't mean it's completely gone? This is due to a process called 'data overwriting', which means that the files you erase are kept in code and may only be overwritten when you install an app, save a message and other similar actions.
Option #3. Ask Your Cellular Provider
In cases where no backup was made and the messages have been overwritten, you can try calling up your mobile carrier and ask if they can retrieve your lost SMS from their servers.
Option #4. Use PhoneRescue to Recover SMS without Backup, and without data Erasing
The moment you realize you deleted an important message, stop using it. This is so that your iPhone won't be overwritten with new data. Then, follow these steps to retrieve lost text messages on iPhone. Here I find a tool can help you recover messages without backup.
Step 1. Download PhoneRescue
PhoneRescue is free to try. Just download it on the official website and install it on your computer.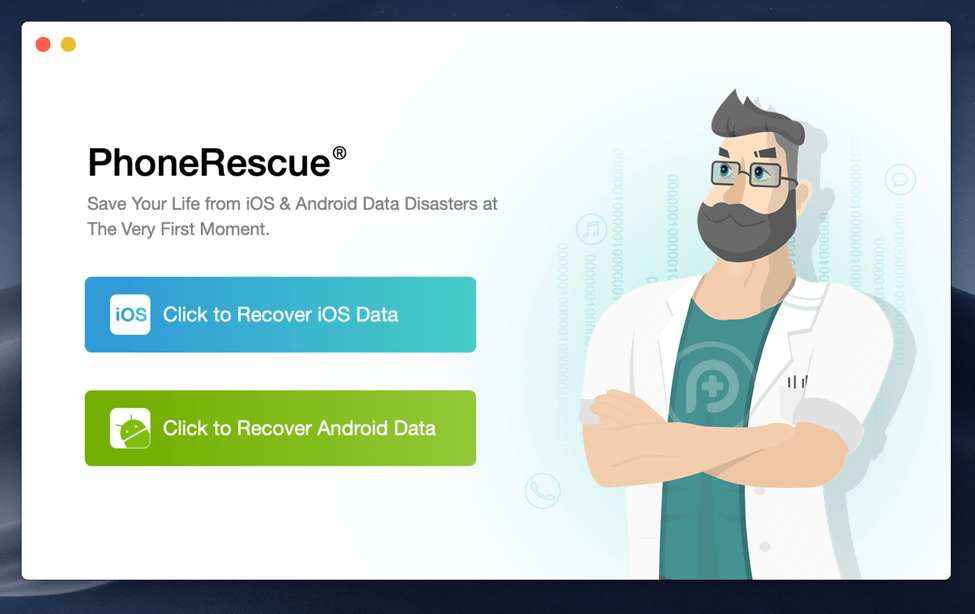 Step 2. Connect iPhone via Cable
Use a USB cable to connect your iPhone to your computer. Run PhoneRescue and choose 'Recover from iOS Device'.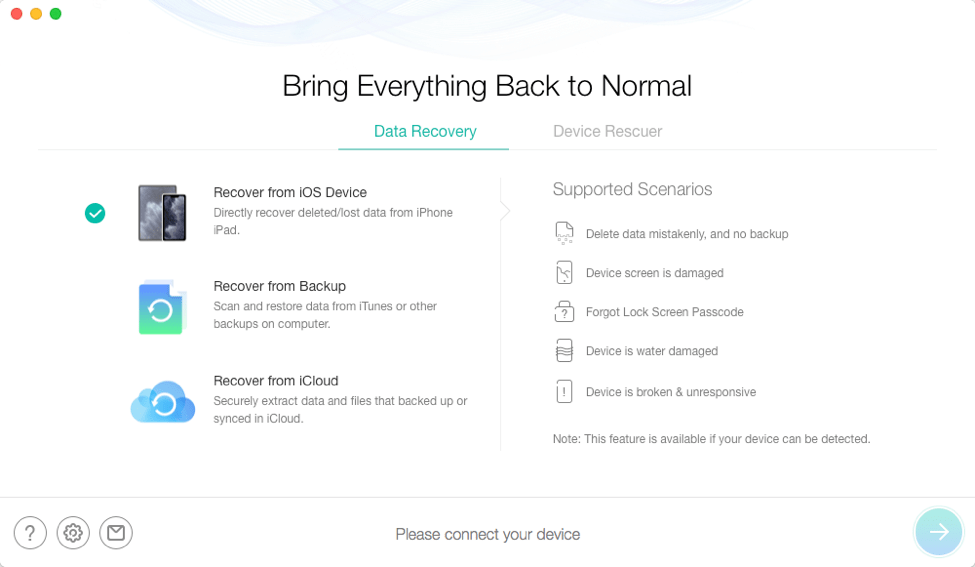 Step 3. Choose Messages
Check the tickbox 'Messages' then click OK. Preview content you wish to Recover to iPhone or Computer then let PhoneRescue do the rest.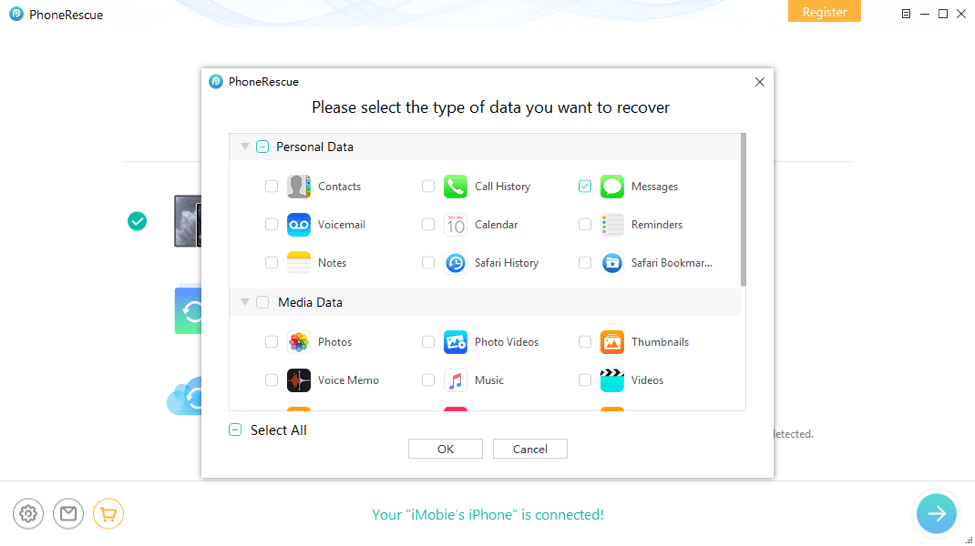 PhoneRescue Can Help in Any Situation
iOS data recovery tool PhoneRescue can help you easily retrieve photos, messages, notes. Up to 31 different types of data. It offers you 3 methods to recover your files: Recover from iOS device, Recover from iTunes backup, and Recover from iCloud. You can choose the most suitable one based on your actual situation.
Aside from the method listed above, you can also choose to retrieve data in iPhone with the 'Recover from iTunes Backup' or 'Recover from iCloud' mode. These situations are best if you regularly back up data to the cloud and when you're sure the message is still in your iPhone.
Recover from iCloud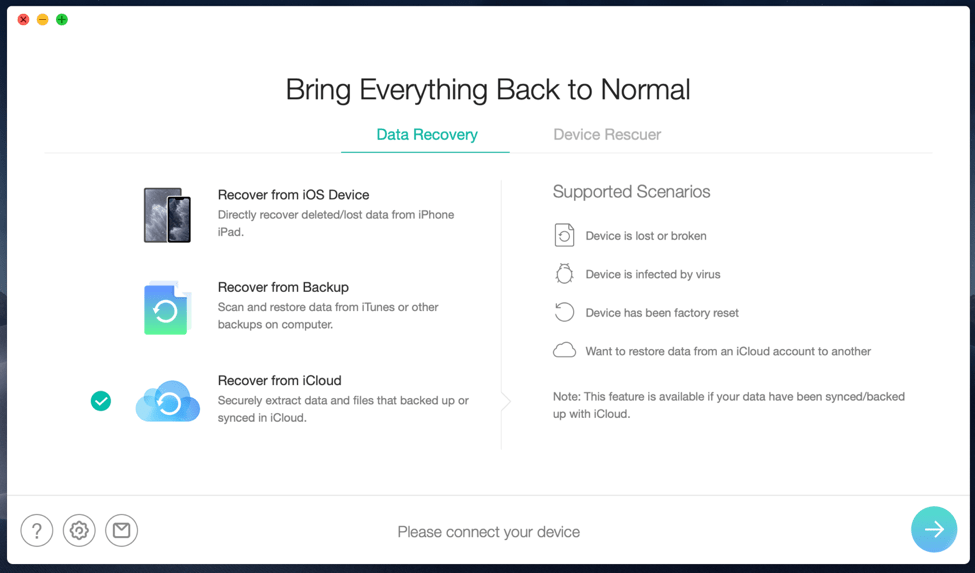 To get started, download PhoneRescue to try the free trial.
Choosing 'Recover from iCloud' will bring you to a menu where you need to sign in your iCloud account. From there, allow PhoneRescue to extract the data you want from iCloud.
Keep in mind that there will be different backups to choose from, depending on size, time and iOS version.
Recover from iTunes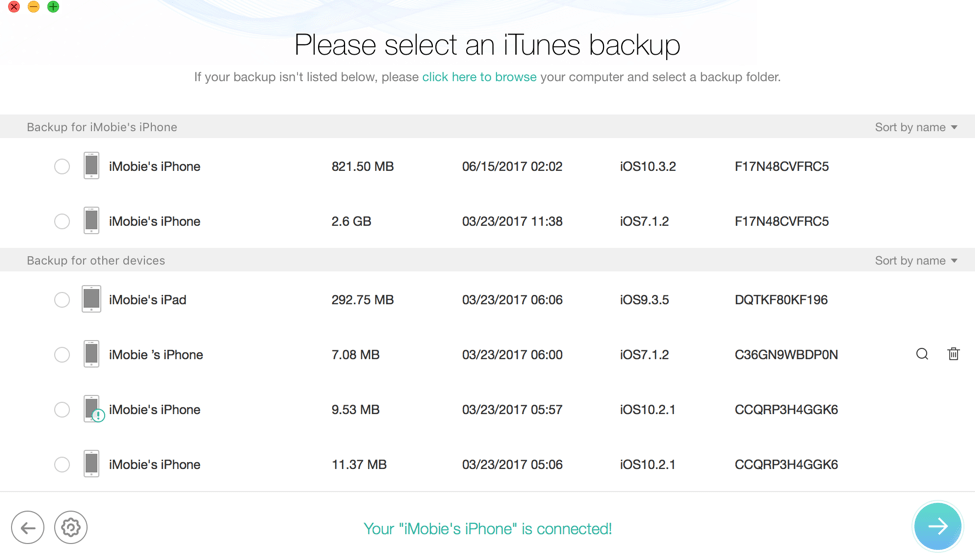 Connect your iPhone via cable to your computer and open iTunes.
Go to Summary, then click on 'Restore Backup'.
Choose a backup file, then click on 'Restore' to begin the process of getting back your iPhone messages.
Summary
Do you have any other methods to recover your data? If yes, please comment below.