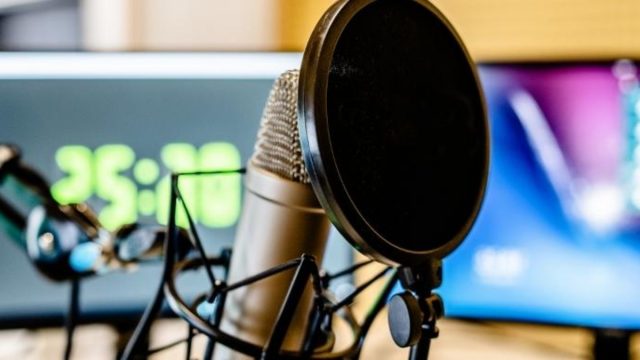 Have you ever wanted to host your very own radio station or talk show? Now you can, with the power of technology and the internet. Today, it's easy to set up an online radio station so you can broadcast your genre of music throughout the world.
What is an Internet Radio Station?
Before you get to the finer details of how to start-internet-radio-station, you must know about online radio stations.
An internet radio station is a radio station that exists on the internet and broadcasts from there. To start broadcasting, all you'll need is a software, a physical location (or a studio), a radio station server and the equipment, such as a microphone, computer and others.
A broadcasting license is also required if you wish to broadcast music. Other than that, you'll have the freedom to pick the genre and add some features and functions along the way.
How to Start an Internet Radio Station
One of the easiest ways to start an internet radio station for free is to try RadioKing and its 7 day trial. You can dive right in and test the radio creation services, including a customizable radio player, an intelligent media library, a radio station server and your own listening link.
Afterwards, you can sign up for premium access if you like the experience. It's easy and offers less hassles compared to other brands and music radio station routes.
Here are a few tips so you can start an online radio quickly.
Set Up a Website
A website can improve your radio station's visibility on the world wide web and serve as a home to your listeners or followers.
A radio website can include your broadcast link, topics and similar content. You can create a web design from scratch or try an established platform, such as WordPress.
Buy the Radio Station Equipment
You actually won't need fancy or expensive high-end equipment to start a radio station on the internet. A computer that has a reputable internet radio software, a RadioKing subscription, headphones and a USB microphone is all you need to get started.
As you go along and gain more audience, you can start making money via ads, sponsors or online store merchandise to generate income. From there, you can upgrade your equipment, branch out to interviewing people or increase your air time, for example.
Flesh Out the Details
To create a unique internet radio station you'll need to stick with a concept. Much like existing radio stations, you will need to come up with a unique identity, including the music genre, type of broadcast, name, topics and other aspects. These will appear on your main website, YouTube channel and descriptions when you're trying to gain new listeners.
Take the Step
Now that you have an idea of how to set up an internet radio station, it's time to actually try and execute the plan. Get a radio server host, the software and a license so you can broadcast right away. Remember to advertise and set up your own website so you can get more followers in a short time.