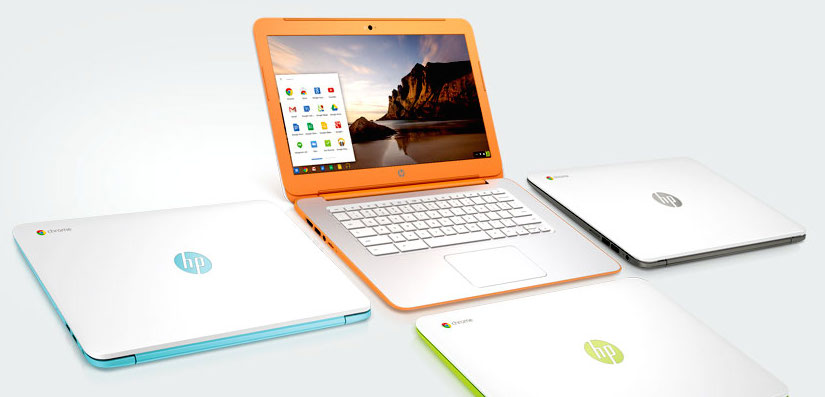 After major success, the HP Chromebook 14 was back in 2013, Google has partnered up with various companies like Acer, Asus and of course HP, to release new Chromebooks this coming April. Google seems to have set their eyes on replacing books and completely eradicating physical notes by introducing and implementing technology into schools. Ever since the HP Chromebook released 4 years ago, Google has seen the potential Chromebooks have in the education department.
Therefore, capitalizing on the demographic towards the students, Google has announced their latest Chromebook in partnership with HP, set for a release in April of 2017. The announcement was made in an official blog post by Google.
After observing Chromebooks prosperity as a top offering gadget and was actually preferred over tablets and portable PCs in schools a year ago in Sweden. The new Chromebook is set to be named HP Chromebook x360 11 G1 Education Edition and is fundamentally made for students and is perfect for use in the classrooms when taking down notes, or reminders. The device provides a tough convertible Chromebook and highlights USB-C charging, a discretionary stylus, and a camera on the backside.
The stylus that comes with the new HP Chromebook x360 11 G1 Education Edition won't be that innovative, however, Google reports that it won't require charging and matching. Students can utilize the stylus, which is essentially a digital pen, to write on the screen, and also delete, just how a pen works. In addition, if the stylus is ever lost, just like how we lose pencils and pens, it can be easily replaced by a new one, for a very cheap and affordable price.
The camera on the latest Chromebook will essentially be a 360-degree camera that gives students a chance to capture photographs and recordings of notes from any angle possible. In addition, the camera is built outwards and is ready to use when the Chromebook is flipped over, empowering the students to utilize it as a tablet with a front faced camera to take down notes all the while viewing the board in class.
Google hasn't uncovered the cost of the new Chromebooks yet, however it is believed that they will be released somewhere around the start of April to mid-April. Therefore, if you are a student, users of the HP Chromebook 14 can vouch that the latest HP Chromebook will definitely be worth it, especially considering how cheap they are.