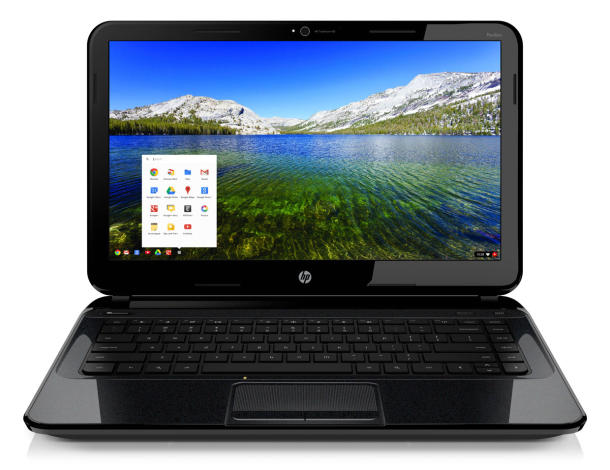 The Pavilion 14 Chromebook is HP's first step in the Chrome OS world, previously being loyal to Windows. HP has yet to make a successful move to the mobile world and previous attempts have been shattered in failure.
Hewlett Packard don't seem to believe that Windows 8 is the best service to run or believe Microsoft and their move into the PC/tablet world is the entirely the right idea. Instead, they believe that the Chrome OS, that has integrated Google services, may be an easier and more wanted solution.
Chromebook's have been growing in popularity over this past year, moving into people's homes instead of just being used at education and enterprise level. One writer explains how he gave up his Macbook for a Chromebook, simply due to Google offering easier services and integration.
The Pavilion 14 Chromebook has less than impressive specs, but does come with a 14-inch screen, larger than what any other Chromebook's offers. HP believes this will give Chrome OS a "full experience" and we do see a larger screen as a benefit.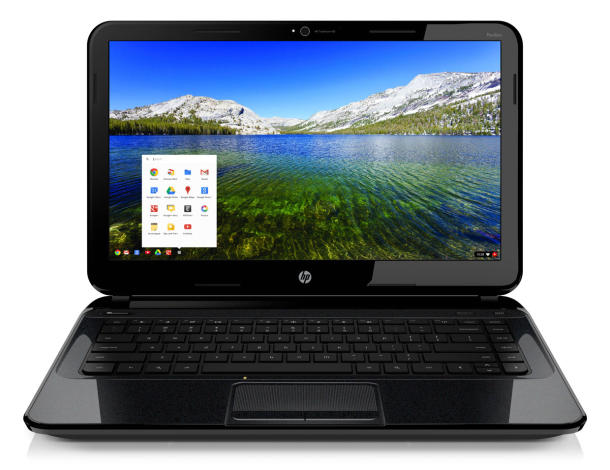 HP Pavilion 14 Chromebook specifications
Inside the Pavilion 14 Chromebook is a 1.1GHz Intel Celeron processor, 2GB of RAM (upgradeable to 4GB), 16GB of SSD, a HDMI port, Ethernet port, three USB ports and a HD webcam. You also get 100GB of Google Drive cloud storage, for two years. We suspect the Pavilion 14 Chromebook to have 4 – 7 hours of battery life.
With Chrome OS, you get a stack of Google apps preloaded onto the service. This includes Chrome, Search, Gmail, YouTube, Calendar, Maps, Drive (with Docs, Sheets and Slides) and Hangouts. You can also use all the web has to offer, but applications like Photoshop and Skype cannot be used.
HP has designed, in our view, a very nice sleek Chromebook. It may have lacklustre components but the main idea is to use the Chromebook for web services, and these don't take up a lot of memory or power.
The Pavilion 14 Chromebook is available on the HPDirect website for US shipping only.
[Source & Image Source: CNET]