Did you decide that the wait for the iPhone 5 or the Galaxy Note 2 was too long? Did you end up getting yourself a phone from HTC's solid One series? If yes, then you may have noticed that the version of the HTC's personalized Android UI, Sense 4, gave you a more stock Android-like experience and its sleek appearance matched the equally sexy HTC One phones. If only someone did something about the lag…
The good news is that the guys over at XDA Developers did and have put together a smoother and faster version of the Sense UI, the Sense 4.1. Geeksaber notes that this version will have the following fixes:
Live wallpaper lag has been fixed
There's a dedicated button in the Camera app to switch between Front/Backward facing cameras. (earlier you'd have to go into the menu for that.)
A dedicated button to switch tabs in the browser. (You'd have to go into the menu for that, too)
Complete removal of all 3D-Effects in the launcher leading to a completely lag-free experience.
Probably the most important- Rebased on Android 4.0.4
Added ability to remap the recent apps button/ Long-press recent apps/ Long-press Home as Menu. (yes, it removes the Virtual menu bar) under Settings->Display, Gestures and Buttons
New, blazing fast kernel. We mean it. It scored a pretty impressive 59oo+ in Quadrant benchmark (compared to 5100+ on Sense 4)
Wifi-dropping/ Icon showing weak signal Fixes.
Better Battery life- 5 Hour+ Screen-on time as compared to a measly 3 Hour+ on Sense 4.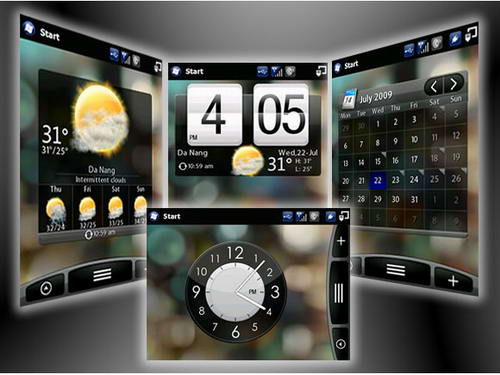 If you intend to stick with your HTC One phone even with the iPhone 5 and the Galaxy Note 2 coming out in a few weeks, then this UI upgrade may just be the thing you're looking for to keep things fresh. Just remember, be sure to read carefully how to install a new ROM on your phone. You don't want to turn that shiny gadget of yours into a paperweight, do you?
Be sure to check back regularly for more updates on HTC phones, the iPhone 5 and the Galaxy Note 2!