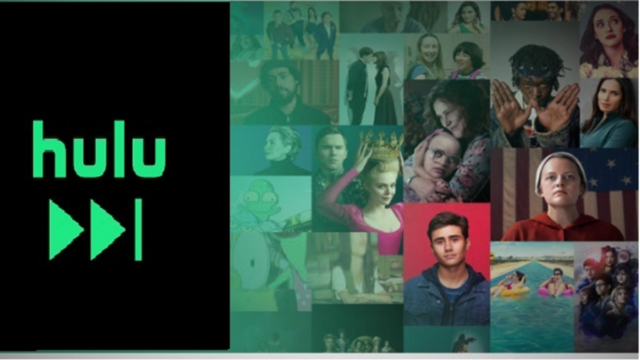 According to Statista, the number of active streamers has reached 9.36 million by April 2021. Hulu is popular among all streaming fanatics, but the OTT media platform is only available to US citizens. As such, if you want to unblock Hulu in the UK and other countries, you'll need access to a VPN.
Typically, you will have to connect to a VPN server located in the United States. It will make it appear as if you reside in the US, granting you the ability to bypass geo-restrictions and content blocks on Hulu. It's important to remember, though, that not all VPNs work with the SVoD platform.
To receive updated information about how to use a VPN to bypass geo-blockades and content limitations, you can visit https://www.huluinuk.com/. Meanwhile, you can check the guide below for insights into Hulu's latest mobile app feature, which further enhances your streaming experience!
Are you curious to learn about the new feature Hulu has released? Let's dive in!
Hulu's Latest Mobile App Feature: "Skip Intros"
Bear in mind the "Skip Intro" feature was already available on its web version and numerous smart TV platforms for over a year. However, it was only recently that the OTT media service added this feature to its interface on the Android application.
Let me show you screenshots of the skip intro button on my phone that works for Runaways, a popular Hulu TV series. The skip intro button has been seen in other streaming services, including most TV series, including Netflix, HBO Max, and Plex, since the last year.
However, the most recent upload to APK Mirror shows that Hulu has also considered the feedback from users to add "Skip Intro" on mobile versions. If you download Hulu from the Play Store or update to the most current version, you will find this feature available!
Hulu Supported Devices
Hulu supports all the latest devices. A complete list of Hulu compatible devices is as follows:
Andriod Phone/Tablet
iPhone
Android TV (select models)
Apple TV (4th gen or later)
Chromecast
Echo Show
Fire TV and Fire TV Stick
LG TV (select models)
Roku and Roku Stick (select models)
Samsung TV (select models)
VIZIO SmartCast TV
PlayStation
Xbox
Web Browsers
Nintendo
It is pertinent to mention that Hulu has two versions of its app: the latest updated version and its "Classic" version. Most devices will default to the latest Hulu app, and you won't have to think twice about it.
Features of the Latest Hulu App
With the latest app, you will get full access to all Hulu features. It includes the streaming library, premium extensions, and live TV when you sign up for that program.
There are two differences in this. On Xfinity devices, even if you have the latest app, you can only access the Hulu streaming library (no add-ons or live TV).
Similarly, PlayStation 3 uses the latest app but offers Hulu streaming library and other add-ons but no live TV. The "Classic" Hulu app gives you access to the Hulu streaming library and to select add-ons.
Hulu Channels
Hulu Live TV allows you to watch more than 60 + channels along with a library of 80,000 + movies and + TV episodes on-demand. Hulu's bundle with Disney Plus and ESPN+ offers even more great content.
What to Watch on Hulu in 2021
You can watch the following movies and shows on Hulu in 2021:
Best Hulu Shows
The Great
The Handmaid's Tale
Mrs. America
Harlots
The Thick of It
PEN15
Normal People
Shrill
Good Girls
A Teacher
Best Hulu Movies
MLK/FBI
Gone Girl
(500) Days of Summer
Harold & Kumar Go to White Castle
Flight
The Hitman's Bodyguard
Antebellum
Becoming Bond
Clemency
The Sandlot
The Bottom Line
Hulu has consistently worked hard to expand the list of compatible devices, and it shows. Now its latest app allows you to skip the intro, and you can save your time and enjoy more. If you face any issue keeping track of Hulu's features, check out these Hulu tips and tricks to fix them.
If you are unsure whether Hulu is the right choice for you, the SVoD wants to make it easier for you to register for a 30 days free trial period. Just create an account, and try it on your computer, phone, and streaming stick to know what works for you best!