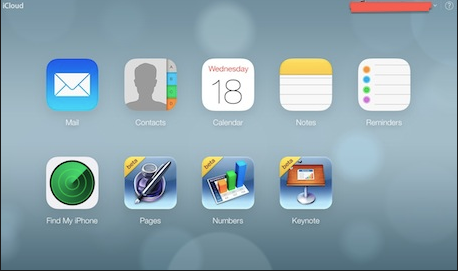 When iCloud provider Apple moved from its former cloud storage service MobileMe in 2011, Apple gave away 20GB of free cloud storage to those who signed up for the offer. Well, iCloud is now out of its beginning chapter; with the end of the first chapter comes the end of – you guessed it! – 20GB of free cloud storage.
In the image below, users are being reminded by Apple that they have one week (now less than seven days) to handle their iCloud storage dilemma before their iCloud account experiences issues. Many individuals have likely made good on the 20GB of free storage given to them and now find themselves having to either 1) delete documents and photos or 2) purchase more iCloud storage in order to avoid the dilemma.
What iCloud Storage Amount Will Users Have After September 30th?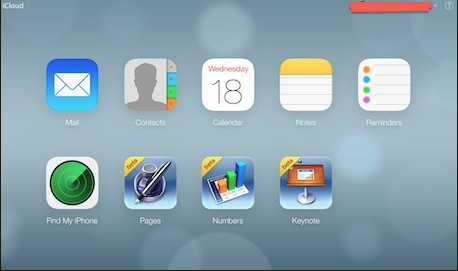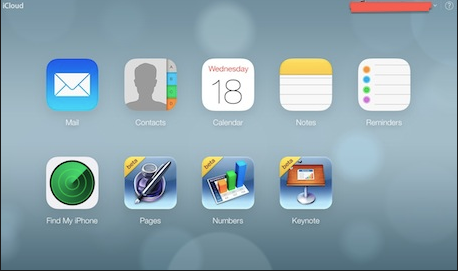 Basic iCloud users now receive a free 5GB of storage on their iPad, iPhone, or iPod Touch that is set aside for cloud storage when they purchase an iDevice. Former 20GB iCloud recipients will see their cloud storage reduced to 5GB within the next week.
Some individuals believe that 5GB of cloud storage isn't much for their numerous photos and documents, but I have learned that you can use 5GB of storage to keep thousands of photos backed up on your device. Cloud storage, even with Apple's iCloud, tends to compress documents and photos so as to reduce the amount of space they consume on your iDevice.
What Will Happen if iCloud Storage Users Do Nothing?
Some individuals may decide to do nothing about their iCloud storage dilemma. The problem, however, is that, should you decide to sit back and do nothing, "iCloud Backup, Documents in the Cloud, and iCloud Mail will temporarily stop working," notes Apple in its letters to iCloud recipients. In other words, you won't be able to access emails, documents, or photos until the problem is resolved.
What Action Should You Take With Your iCloud Account?
With Apple's generosity being cut in some sense, iCloud users are left in the dark, many not knowing how to proceed from this point. There are a few solutions to the iCloud problem that I can suggest for you.
If you have been happy with iCloud, then retain the 5GB of cloud storage Apple provides. In addition to keeping your iCloud storage, however, you can also use other cloud storage services such as Amazon's Cloud Drive, Copy, Loom, Dropbox, Google Drive, and SkyDrive, among others.
Amazon's Cloud Drive offers you a free 5GB of cloud storage, and lets you view photos and documents on the device and in the cloud in the cloud drive app without leaving the app to head to your camera roll. The Amazon Cloud Drive app is available at the App Store, and should be easy to use for Amazon.com account members.
Loom is a cloud storage service that makes device syncing easy, so that photos you store on your iPad become accessible to you on your iPhone or Android tablet. Loom provides a free 5GB of storage, as does Amazon's Cloud Drive and iCloud.
Copy provides a free 15GB of free cloud storage when you sign up, and offers you 5GB per referral to Copy's cloud storage. There is a lot of cloud storage here to take advantage of. Copy has not been around that long (is fairly new), and is looking for referrals to its service. With that said, if you have a lot of friends, you stand to benefit from using Copy's cloud storage service. Copy is one of the top iCloud competitors on the market at the moment.
Another excellent iCloud competitor for those who have nowhere to turn is Dropbox. Dropbox is one of the more renown cloud storage services, but it works similar to Loom in device syncing. If you own an iCloud account on an iPhone or iPod Touch but also own an Android or Samsung Galaxy device, you most likely have free Dropbox cloud storage if you sign up for a new Dropbox account.
Dropbox promises to keep your cloud storage open for two years. With my recent purchase of the GS4 Active, I was given 50GB of free cloud storage with extra for referrals. I'm not suggesting that you buy a Samsung Galaxy phone for this reason, but if you already own one, it may help with your iCloud troubles.
SkyDrive will provide 7GB of free cloud storage but may give you up to 15GB of free cloud storage if you show them proof of your current iCloud subscription. You will have to keep your iCloud storage letter sent from Apple and email HelpMeSkyDrive@outlook.com to tell them who you are and request your free cloud storage. Take advantage of this offer within the next week.
Google Drive is there for those of you that live on Google's services. Google offers 15GB of free storage up-front. Between Google Drive, Copy, and SkyDrive, you could have a potential cloud storage base of 45GB (if you show proof of your letter at SkyDrive and enroll in free accounts with the other two cloud services).
Getting free storage all depends on what your needs are, but I would say go with the largest cloud storage services. Those are the ones that, by far, will allow you to live in ease with your cloud storage for a long while. Amazon's Cloud Drive will always be there; as for Dropbox, however, take the 50GB of free storage if you own an Android device and have the offer given.