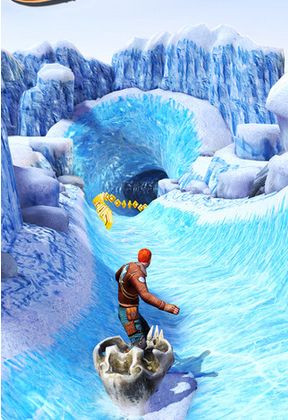 The original "Temple Run" was a hit on the iOS. Its an endless runner platform game in which players jump over numerous obstacles and outrun monkeys. The developer ported the original to the Android and released a "Temple Run 2." Imangi Studios hasn't announced a third addition to the series, but the developer has launched a "Temple Run 2: Frozen Shadows" update this December.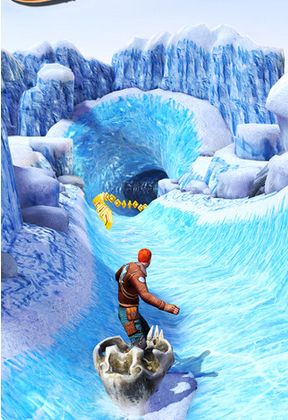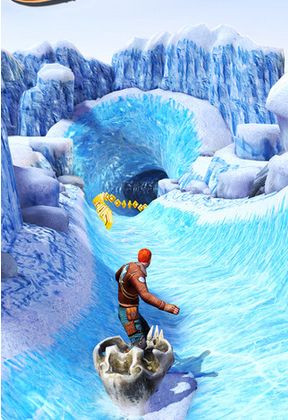 This is not so much an update, but more an overhaul of "Temple Run 2." The update adds whole new icy landscapes for players to slip and slide their way through. It includes an ice luge, kind of like a Winter Olympics bobsled track with a few obstacles to jump over, that players can surf through.
Imangi Studios co-founder, Keith Shepherd, said of the expansion: "This is the first in a series of world expansions we have planned for "Temple Run 2" over the next year. "Frozen Shadows" gives "Temple Run 2" fans an entirely new terrain to explore and a new twist on the gameplay with the ice luge. It's basically a completely new "Temple Run" game in an update."
In addition to the new terrain and landscapes, the expansion includes new stunts for players to pull off. Players can collect new artifacts, and Frozen Shadows has an entirely new monkey. The update also includes limited edition coins for the player to collect. The trailer below shows more of "Frozen Shadows."
The update certainly gives the game a new coat of paint at the very least. Note that "Temple Run 2" and its update are also freely available and require 91.2 megabytes of storage. You can add the game to both the iOS or Android platforms.
As the developer has also hinted at further expansions for "Temple Run 2," more updates might be in store for the game next year. You can find further details about the update, and add it to your tablet or phone, from its Google Play and iTunes pages. Alternatively, check out the Imangi Studios website here.
[appbox appstore https://itunes.apple.com/gb/app/temple-run-2/id572395608?mt=8]