The magical process of conjuring deleted data from the abyss is a sort of Holy Grail for many. We've all been there – you do a bit of housework, clearing out unused contacts on your phone, and the very next day you suddenly need one of the numbers you've just deleted. Photos, text messages containing important information and so on; there are many reasons to want to go back in time to retrieve lost data. In these instances, iOS Data recovery program PhoneRescue, developed by Sichuan-based iMobie, claims to be the the solution you've been waiting for. But, having spent some time getting to grips with the program and putting it through its paces, it's still not clear whether it lives up the bold claims made by its creator.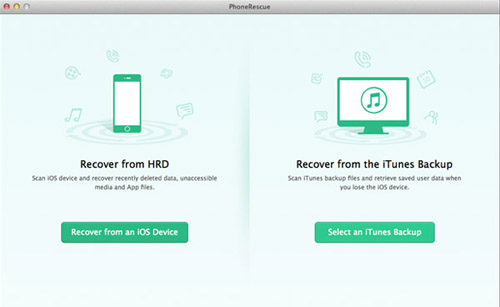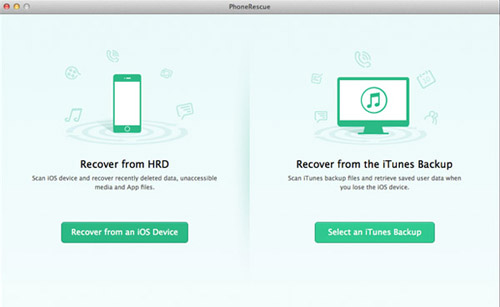 The developer assures users that PhoneRescue can recover recently deleted data from you iOS device; photos, text messages, Safari history, even data within third-party apps like Whatsapp. And to some extent it succeeds, but in an often unsophisticated way. The program itself isn't untidy at all, in fact the user interface has a surprisingly polished feel. It's the execution that's not so neat.
Using PhoneRescue to retrieve data from a previous backup – either from a selection of hard iTunes backups or from iCloud – is relatively straightforward. Handy in situations where you want to grab an old text message or deleted notes. Select "Recover From iTunes Backup" and you're prompted to select a dated backup file, which then allows you to select which type of data you're looking to retrieve. It's hit and miss though – there are issues especially when it comes to restoring deleted images, and it's far less reliable when running a restore directly from the device itself.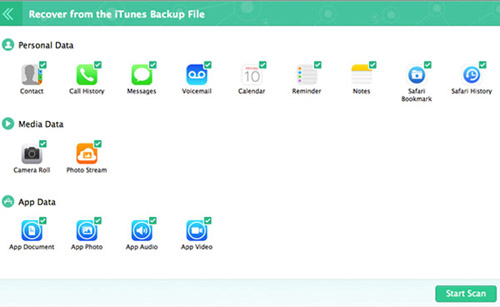 It's also worth noting that, during testing, the Mac version of PhoneRescue proved especially troublesome. The iTunes backups worked well enough, making it simple to recover back-dated data, but the From Device restores just wouldn't play along. A basic test – viewing the call history data within the program; quitting the program and then clearing the call history; firing up PhoneRescue again and trying to view the now-deleted call history – failed every time. It was the same with a number of data types, while others worked without a hitch. Even on the Windows version, which proved far more efficient, there were sometimes problems recovering basic data – the core reasons to buy this software in the first place. It's a frustratingly fickle affair, and hard to stomach at this price point.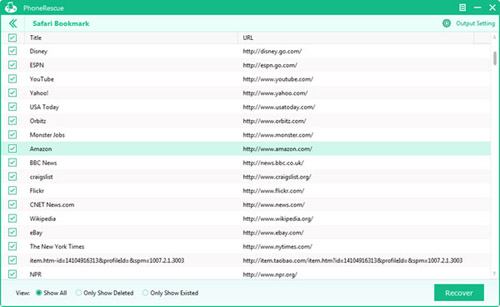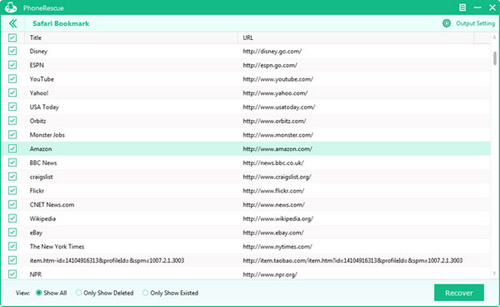 All things considered, PhoneRescue has its uses but it's definitely not the robust, magical lifesaver that the developer makes it out to be. It has an inviting visual style and sleek veneer, but the underlying processes need work – and all of it needs to be heavily streamlined and more clearly explained. There are also numerous stability issues at play, with the program regularly quitting unexpectedly on both platforms. As a way to grab old data without having to do a full backdate restore, PhoneRescue will offer some value, but iMobie will need to refine their product substantially before it's the perfect data recovery tool. There is a free trial download option, so if you're in the market for something like this then it's highly recommended that you try before you buy.
iMobie's PhoneRescue is available for Windows PC and Mac from $49.99 (Personal License).