Superheroes have become part of the mainstream pop culture. Every summer, we look forward to tent-pole releases that feature characters we mostly enjoyed in comics. It's also not uncommon nowadays for stories on major comics events to be featured in big news outlets. However, despite all that new-found love from the masses, decent comic-based games are still few and far in between. The good news is that we may be getting a potentially great one this year with NetherRealm Studio and Warner Bros. Interactive's  'Injustice: Gods Among Us.'
Unwieldy title notwithstanding, Injustice: Gods Among Us is easily one of our most anticipated games for 2013 and is one the best looking fighting games to come out that feature major DC characters.  Today, we've got word that we won't have to wait long to get our hands on it and we'll be getting two premium editions during its release.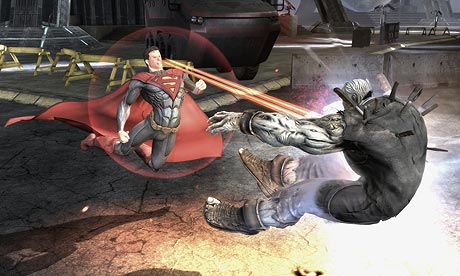 Warner Bros. and DC Entertainment have announced an April 16 multi-platform North American release date for Injustice: Gods Among Us. The game's worldwide release will be a few days later, on April 19.
Aside from regular variants, a $149 Battle Edition of the game will be released. This comes with an exclusive, specially designed Injustice Fight Stick and DLC skins for the Big Three — Superman, Batman and Wonder Woman — based out of their DC New 52 likeness.
Alternatively, you can also pick up the cheaper $99 Collector's Edition which comes with the skins, a collectable figurine, a comic book  and a copy of the animated film Justice League: Doom.
Which of the Injustice: Gods Among Us premium variants interest you the most? Share your thoughts in the comments below!