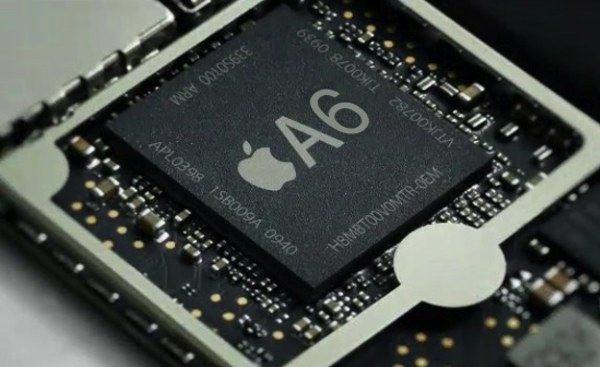 Need proof that Tim Cook is his own man? During last Wednesday's Special Event in San Francisco Apple gave the world an unprecedented look inside iPhone 5, something they had never done publicly before. Further, the company closed the week by releasing detailed iPod touch, iPod nano and iPhone 5 schematics. Other details about the hot-selling next-gen smartphone have also "leaked" — get the skinny on this motherlode.
Although Apple told us that inside iPhone 5 is an A6 processor, the company didn't dish on the clock speed or RAM complement. That information was revealed in a just-discovered Geekbench benchmark record, which indicates that the A6 is a dual-core ARMv7 chip running at 1.02GHz paired with 1GB.
Think that sounds wimpy compared to the quad-core mobile processors, often running at higher clock rates, inside many Android devices? Think different. Geekbench reports that the A6 inside iPhone 5 is not only 2X faster than the iPhone 4S' A5, it also handily bests anything Android.
Keeping the processor clock rate low helps the iPhone 5 deliver superior battery performance in a smaller package and reduce device heat, two areas where Android has repeatedly stumbled — burn, little fandroids, burn with envy.
Inside iPhone 5: The Plans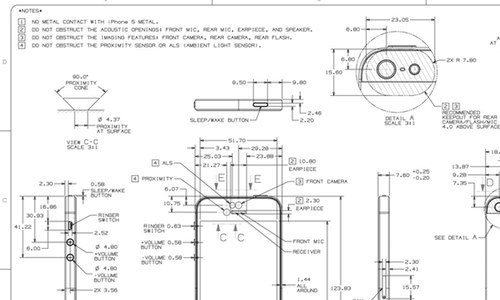 Click through for larger image
Of course, Apple has released detailed schematics to third-party peripheral and hardware partners in the past, but never publicly. Clearly, Tim Cook is thinking differently about openness and that is sure to steal some the thunder of disassemblers, like iFixIt, which have historically generated huge pageviews with their Apple product tear downs.
And, give a moment's thought to where the Geekbench iPhone 5 benchmarks must have come from — Apple has released, either publicly or by sleight of hand, a huge among of information about their new (iPods and) smartphone.
Yeah, Tim Cook is definitely stepping out…
What's your take?
via AnandTech, image SlashGear, schematics 2012 iPod touch, 2012 iPod nano, iPhone 5