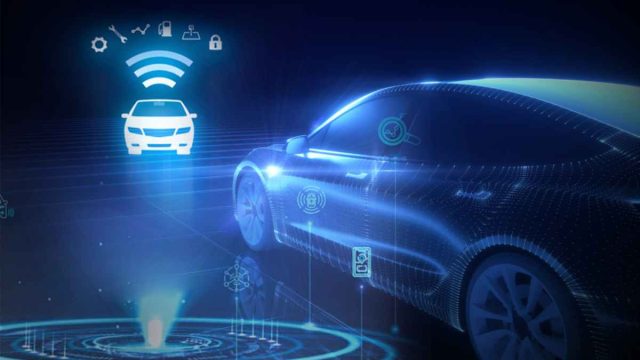 With the surging demand for electric and hybrid vehicles, the automotive sector is undergoing swift transformations. As a result, automotive software has become more complex, necessitating the development of standardized platforms for efficient integration. The Automotive Open System Architecture (AUTOSAR) is one platform aimed at simplifying the development process and ensuring the compatibility of different electronic systems. Read on to learn about the integration of AUTOSAR with electric and hybrid vehicle technologies and the role of AUTOSAR stacks.
AUTOSAR and Electric Vehicle Technologies
AUTOSAR is a standardized platform for automotive software developed in response to the growing complexity of electronic systems within vehicles. It provides a set of specifications, guidelines, and tools to streamline the development process and ensure that software components are compatible with various hardware platforms. The rising popularity of electric and hybrid automobiles has elevated the significance of dependable and efficient software.
Integrating AUTOSAR with electric and hybrid vehicle technologies allows for seamless communication between different vehicle systems, such as battery management, powertrain control, and energy management. This integration ensures the efficient functioning of these systems, resulting in improved vehicle performance, enhanced safety, and reduced development costs.
Challenges in Integration
Despite the benefits of integrating AUTOSAR with electric and hybrid vehicle technologies, there are several challenges that developers must overcome. One significant challenge is managing the increased complexity of electric and hybrid systems, which may require extensive customization of AUTOSAR components to meet specific requirements.
Another challenge is ensuring the scalability of the AUTOSAR platform to accommodate the growing number of electronic systems in electric and hybrid vehicles. As these vehicles become more sophisticated, the demand for software components that can handle various powertrain configurations and energy management strategies will increase, potentially straining the capacity of the AUTOSAR platform.
Moreover, meeting safety and security requirements in electric and hybrid vehicles is a critical concern, as these vehicles rely heavily on software to manage critical systems. Therefore, ensuring that the integrated AUTOSAR components are secure and adhere to industry safety standards is a priority for developers.
MaaZ Global's Role in the AUTOSAR Ecosystem
MaaZ Global has emerged as a critical player in the AUTOSAR ecosystem, offering one of the most comprehensive AUTOSAR stacks available. This has positioned the company to effectively address the challenges associated with integrating AUTOSAR and electric and hybrid vehicle technologies. In addition, their extensive library of software components, tools, and expertise enables developers to customize the AUTOSAR platform to meet the specific needs of their projects, ensuring compatibility and scalability.
Furthermore, their commitment to safety and security is evident in their development process, which adheres to industry standards and incorporates rigorous testing procedures. By providing a reliable and secure AUTOSAR platform, the company is playing a crucial role in facilitating the integration of AUTOSAR with electric and hybrid vehicle technologies.
The Future of AUTOSAR and Electric and Hybrid Vehicles
Integrating AUTOSAR with electric and hybrid vehicle technologies is an essential step in the automotive industry's evolution. As electric and hybrid vehicles become more prevalent, the need for standardized software platforms like AUTOSAR will only grow, enabling the development of more efficient, safe, and reliable cars.
The continued collaboration between industry players and the ongoing development of AUTOSAR will ensure that this integration is booming and that the automotive industry is well-equipped to tackle the challenges associated with the increasing prevalence of electric and hybrid vehicles.