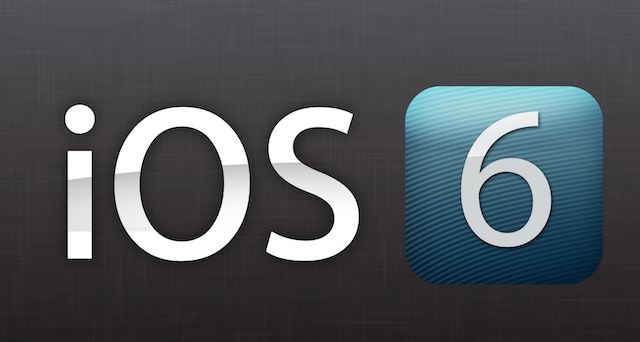 iOS 6.1 was originally due to be released back in December 2012, but was pushed back to January for unknown reasons – the actual date in January was undisclosed, however – rumours suggest the GM (Gold Master) version of iOS 6.1 could be released as soon as tomorrow.
The GM version, the fifth release of the iOS 6.1 software to date, is almost identical to the version released to the public, but is restricted to developers to ensure their Apps are optimised for this new version of iOS.
It isn't instantly clear the new features that iOS 6.1 will bring, except improved Siri performance and functionality, the ability to purchase movie tickets with Passport, security fixes for iCloud, better battery life, together with a new Maps framework for developers. Various bug fixes and connectivity improvements surrounding some WiFi issues some users are experiencing are also said to be included in iOS 6.1, but with regards to features end-users will notice, it appears iOS 6.1 won't be a noticeable update.
What will be of interest to consumers is that Planetbeing stated he is waiting for iOS 6.1 to be released before unveiling his iOS 6.1 Jailbreak to the public.
Remember, only users with developer accounts will be able to access the GM version of iOS 6.1, but the public release of the software shouldn't be too far behind. iOS 6.1 beta 4 (10B5126b) which was released to developers as the latest version expires on Monday January 28, 2013 @ 12AM (GMT), giving a rough estimate as to when we can expect to see a full public version.
When the new version of iOS 6.1 is available, simply check for updates (Settings -> General -> Software Update) to download it.
Are you guys expecting much change in iOS 6.1? Or how about those WiFi connectivity issues that iOS 6.1 seems to fix, has anyone experienced any of these issues with their current iOS version?