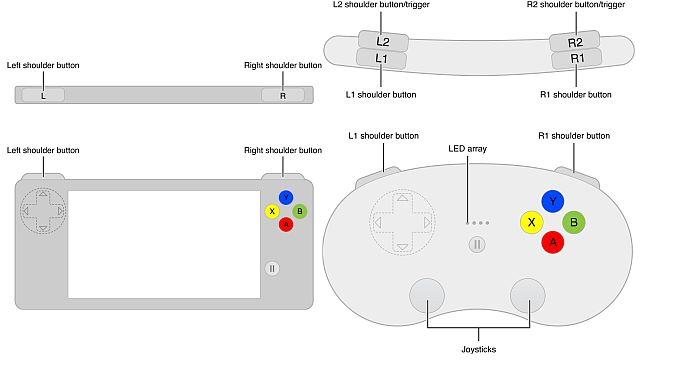 WWDC 2013 is still in swing, and Apple's iOS 7 was unveiled on Monday.  There have been many features pointed out about iOS 7 and its change from iOS 6, but we cannot forget to acknowledge that E3 2013 is also going on at the same time.
Apple's iOS 7 incorporates gaming in a way that no iOS has done prior, and iOS 7 confirms what some have suggested for a long time: that Apple is looking to enter into the gaming business. Before we get ahead of ourselves, however, we must answer the question, "What about iOS 7 references gaming?"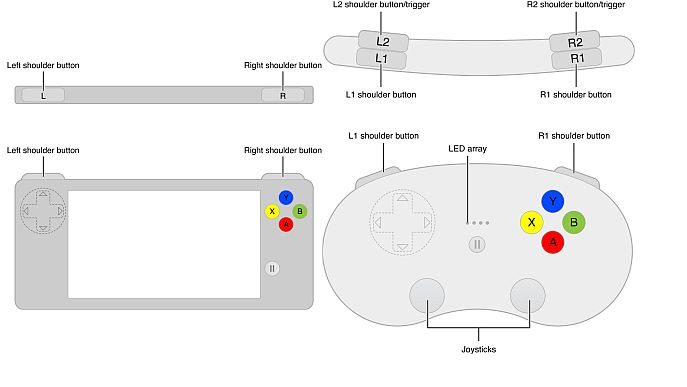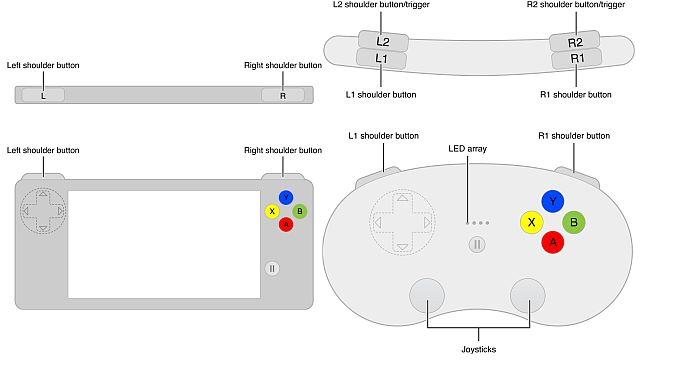 iOS 7 Incorporates Game Controllers
Have you been frustrated with gaming in iOS? There are many (like myself) who enjoy using the virtual controls at the bottom of the iPad or iPhone when playing a game on iOS, but I understand those who want greater hardware and larger controls. I grew up in the Sega era, where the Sega Genesis and Sega CD were still cool. I still own my Sega Genesis (which is now almost twenty years old!) and play it from time to time. Feeling the game controls beneath my fingers is reminiscent of the gaming experience I remember, and I imagine that I'm not alone on this front.
You may have missed it during Apple's WWDC 2013 Keynote, but iOS 7 now provides for two "MiFi" (short for "Made for iPhone") game controllers. Right after WWDC 2013 ended, TouchArcade noticed that Apple published a basic game controller guide. Further reports confirm that Apple is providing two game controllers for its platform: a screen controller and a stand-alone controller.
The screen controller would fit over your iPhone and allow you to still use the iPhone to play games (but provide buttons unlike before), and the stand-alone controller, looking similar to a PlayStation controller, would allow you to play games without the iPhone — for those who prefer the traditional gaming experience.
Apple's new controllers come with one caveat for game developers, however. Regardless of what games developers update or create for Apple's game controllers, developers must continue to make games compatible for those who want a clean iPhone and iPad experience.
While MiFi game controllers are welcome on iOS 7, they are not welcome if they make iDevice users dependent on them. iOS 7, as with all iOS updates prior, will still make room for the virtual game controller experience. Apple has also promised to allow third-party controller manufacturers to produce game controllers for iOS users.
iOS 7 and E3 2013: What's the Connection?
While WWDC 2013 is unarguably one of the top events of the week, we cannot forget about E3 2013. E3 2013 has brought some interesting issues to the front, one of the typical being which game console manufacturer will emerge triumphant — and which manufacturer will play "catch-up" until next year's E3 event. This year's conference has placed Sony at the top, as many gamers have taken issue with Microsoft's Xbox One (called the "Xbone" by many).
Microsoft's Xbox 360 experience allowed gamers the opportunity to use their games offline, trade them with friends, and so on. Microsoft's Xbox One has some new restrictions: gamers will now have to log in once every 24 hours in order to play games on the Xbox One, and they will not be allowed to play games offline. Sony's Computer Entertainment of America CEO Jack Tretton was greeted with overwhelming applause when he said,
 We won't impose any restrictions on used games. It won't require you to check in online. It won't stop working if you haven't authenticated within 24 hours.
It is practically undisputed that Sony's PS4 won the day against Microsoft's Xbone; however, Sony may have some serious competition if iOS 7 provides a glimpse into Apple's future.
iOS 7, E3, and Apple's Future
Could iOS 7 provide a look into Apple's future ambitions? I believe so. MiFi controllers, as with any gaming platform, are only the beginning. Apple's gaming and HD graphics have made it one of the top platforms on which to play games, even if it doesn't produce "box" consoles like Sony and Microsoft. Microsoft has much to worry about with Sony's PS4, if E3 2013 is right, but Sony should also be worried about Apple's iOS 7 as well.
Why? The answer is found in Apple's current gaming equipment and graphics:
It's possible that Apple has bigger ambitions than just handhelds. The company first added AirPlay mirroring in iOS 5, letting anyone with a $99 Apple TV bring compatible mobile games to their living room screens. Now, with API-level support for third-party game controllers, who is going to stop Apple from waltzing into the home console market?…and given Apple's dominance of handheld gaming and the fact that the new 16GB iPod Touch and Apple TV ring in at a combined $328, Sony and Microsoft could have more than just each other to worry about this generation.
Did you watch WWDC 2013 and/or E3 2013? If so, what did you like about each? Which console will you buy this year: PS4 or Xbox One? Let us know in the comments.