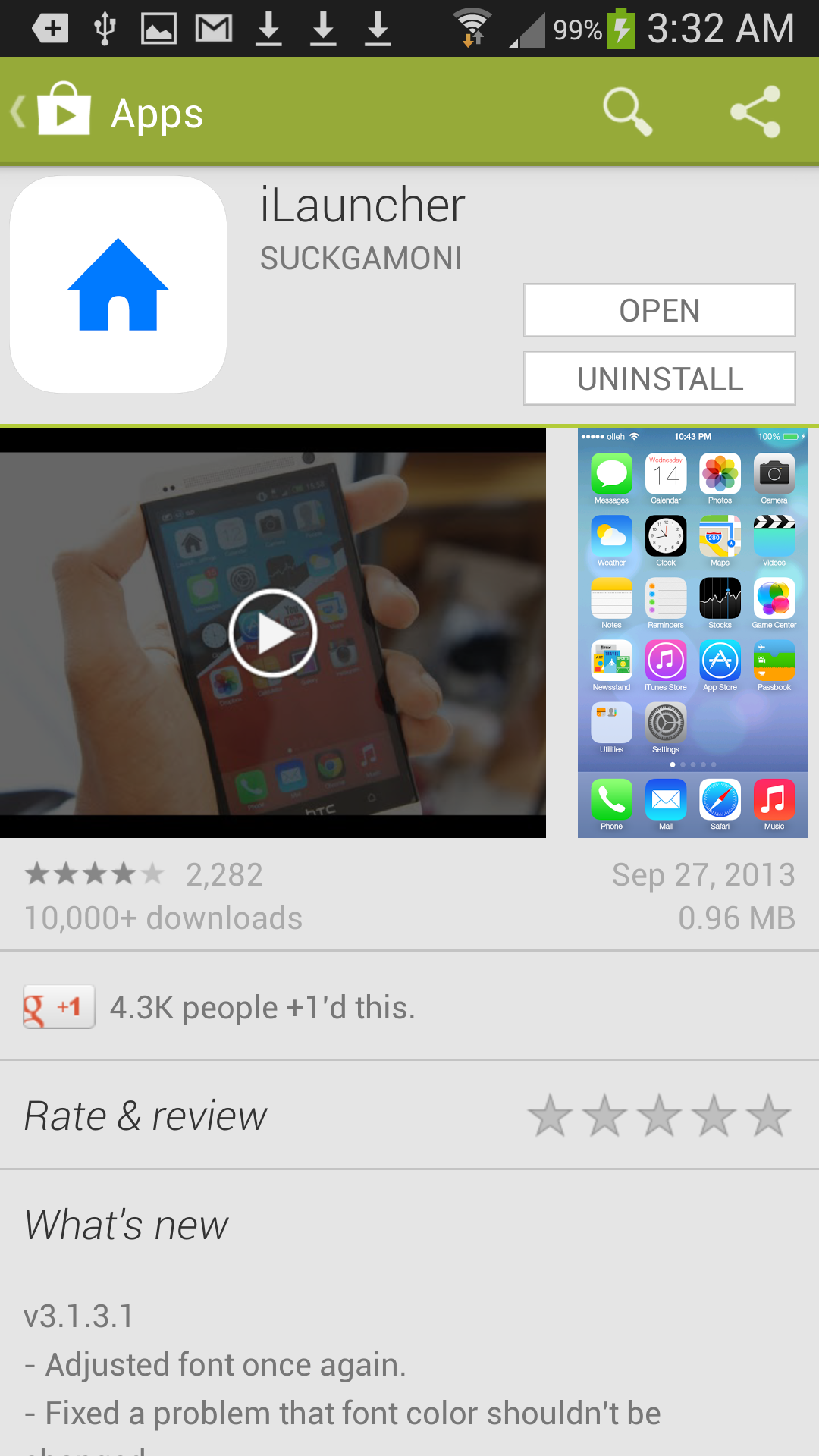 The battle between iOS and Android is never-ending, and passionate consumers will always argue for the superiority of one over another. As someone who has owned an iPhone 4S, and uses an iPhone 5, GS3, and GS4 Active on a daily basis, it is my belief that most consumers tend to mix the two OSes when it comes to daily use.
In other words, a consumer who uses a Samsung Galaxy device may own an iPad when it comes to tablet use. Someone who owns an iPhone for his or her phone preference may actually be tempted to try a Samsung Galaxy Note or Galaxy Tab because of Samsung's famous microSD card slot. The same consumer that likes an Apple iPhone may dislike Apple's limited iPad storage and opt for an Android tablet (say, a Nexus 7) instead.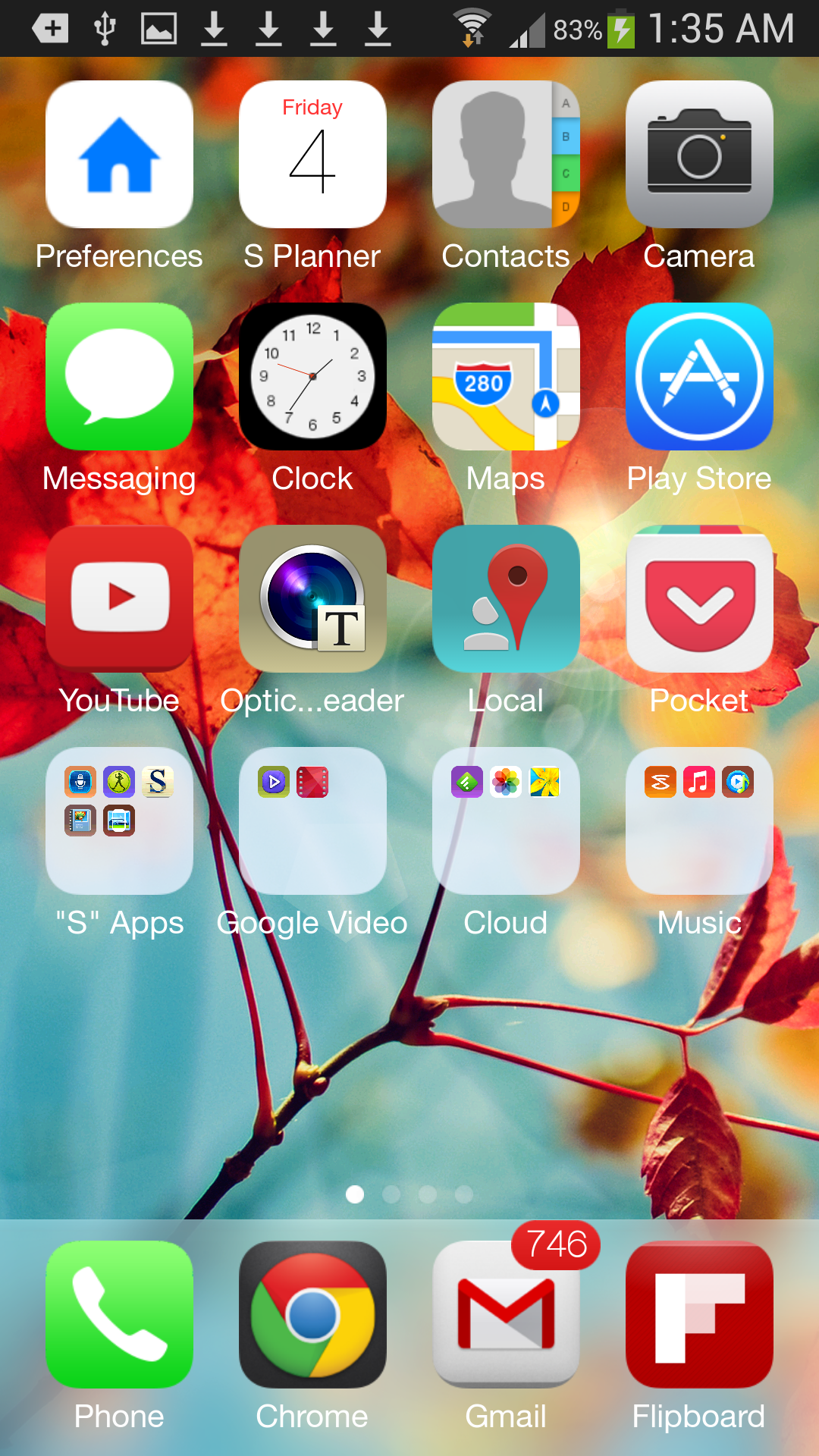 iOS 7 was the largest overhaul of iOS since the first iPhone emerged in 2007, and as many as 200 million downloads of iOS 7 have taken place already. Many Android users are glad that the iOS 7 hype is over – and are waiting for Android 4.4 KitKat to fall out the sky.
If you're the kind of Android consumer I have described above, however, there is something attractive (dare I say it, sexy) about iOS 7 that you'd like to experience on your Android device without having to purchase an iPhone 5S or iPhone 5C. This is where iLauncher comes to the rescue.
iLauncher offers you a chance to create an iOS 7 look on your device. Once you download it from the play store, you will notice that there is a "preferences" icon at the top of your main screen. The preferences icon provides your settings for the new launcher skin, and allows you to choose whether to use 4 or 5 icon rows on your desktop, followed by whether or not you want an iPad icon layout or not. The iPad layout may come in handy for the Nexus 7 or some other Android tablet.
iOS 7 iLauncher: Some Things to Keep in Mind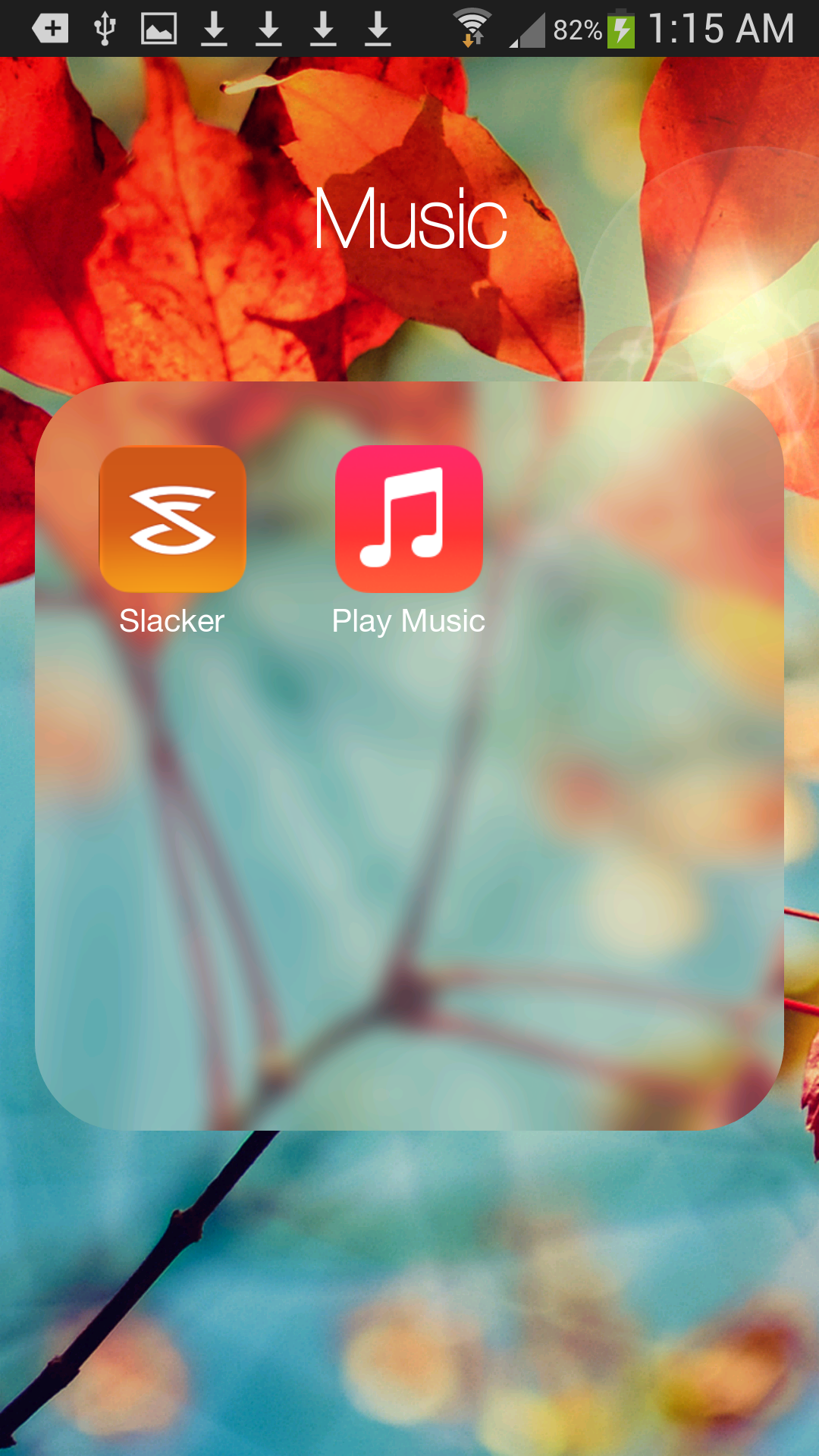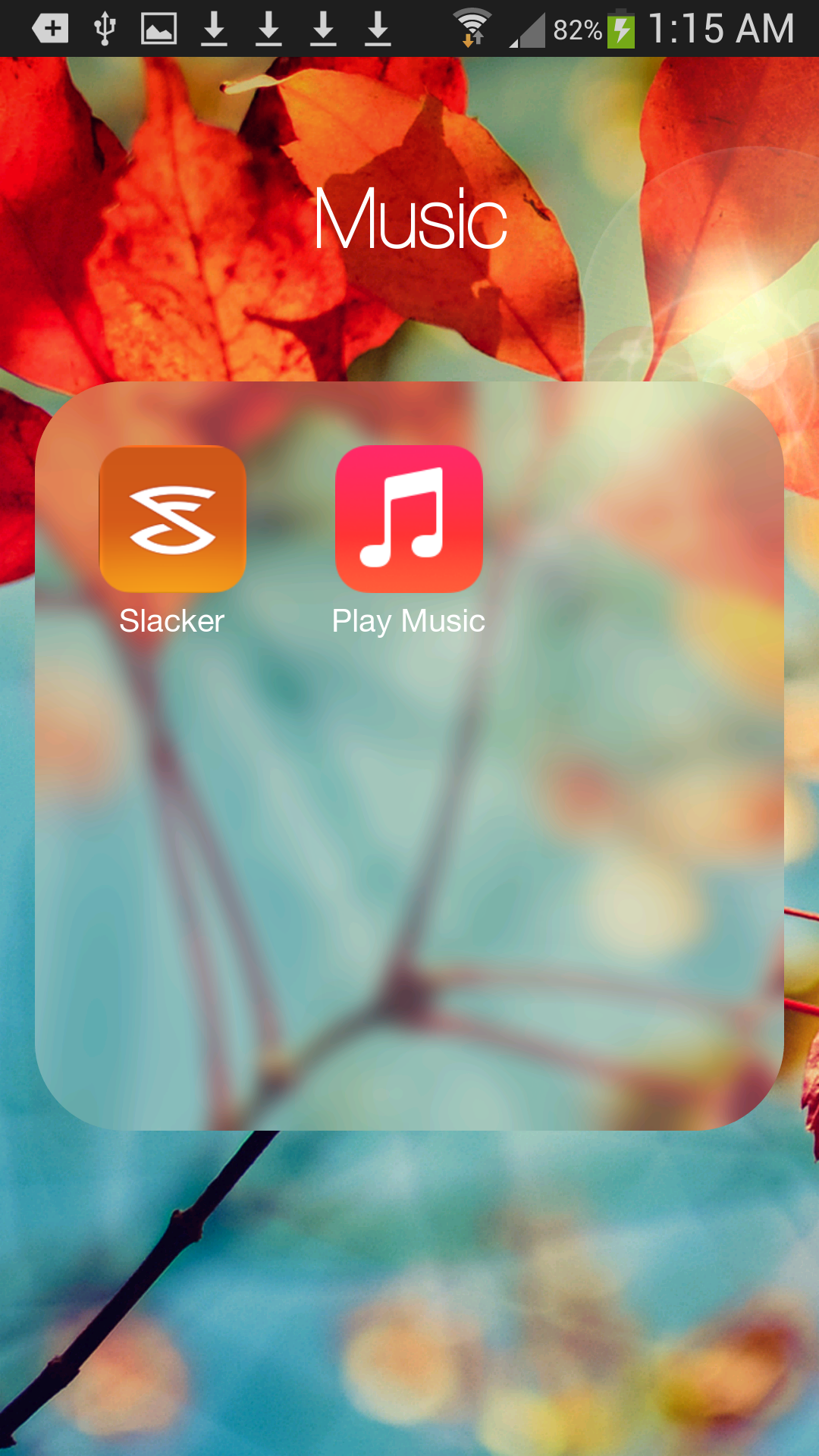 When you launch iLauncher, there are some important things to notice. First, keep in mind that only some of the icons (contacts, calendar or S Planner with Samsung, camera, phone, music, Play Store, clock, messaging, and maps) match their counterpart icons in iOS 7. There are other icons (such as Android's gallery app, and Samsung's S-apps, for example) that have no counterpart in iOS 7 and, thus, will not transform their appearance in iLauncher.
Next, the clock icon in iOS 7 that shows real time is the same clock icon that is placed in the iLauncher app. You can expect the clock icon to reflect real time in iLauncher, although the clock icon replaces the time and weather widget that most Samsung customers have come to expect on Android devices. If you're not a fan of Samsung's TouchWiz, you will actually welcome the iLauncher clock app with open arms.
One remaining downside to iLauncher is that it removes the ability to add widgets to your main screen. However, you can add widgets to your lock screen – even with iLauncher in place as your preferred Android skin. If you have added your favorite settings, Samsung's music player, or even your camera to your lock screen, you can still use your lock screen widgets with iLauncher. You are limited to the lock screen, however, since your widgets are disabled on your phone or tablet's desktop.
Last but not least, remember that there are at least two iLauncher apps in the Google Play Store. I tried the free iLauncher app by The Big Byte, but it is terribly designed and incomplete as compared to the iLauncher app by suckgamoni. If you look for this under the search term "iLauncher," you will find that this well-done app costs $2.06. This may seem steep, but it's no more expensive than some of the games I've seen in both Google's Play Store and Apple's App Store.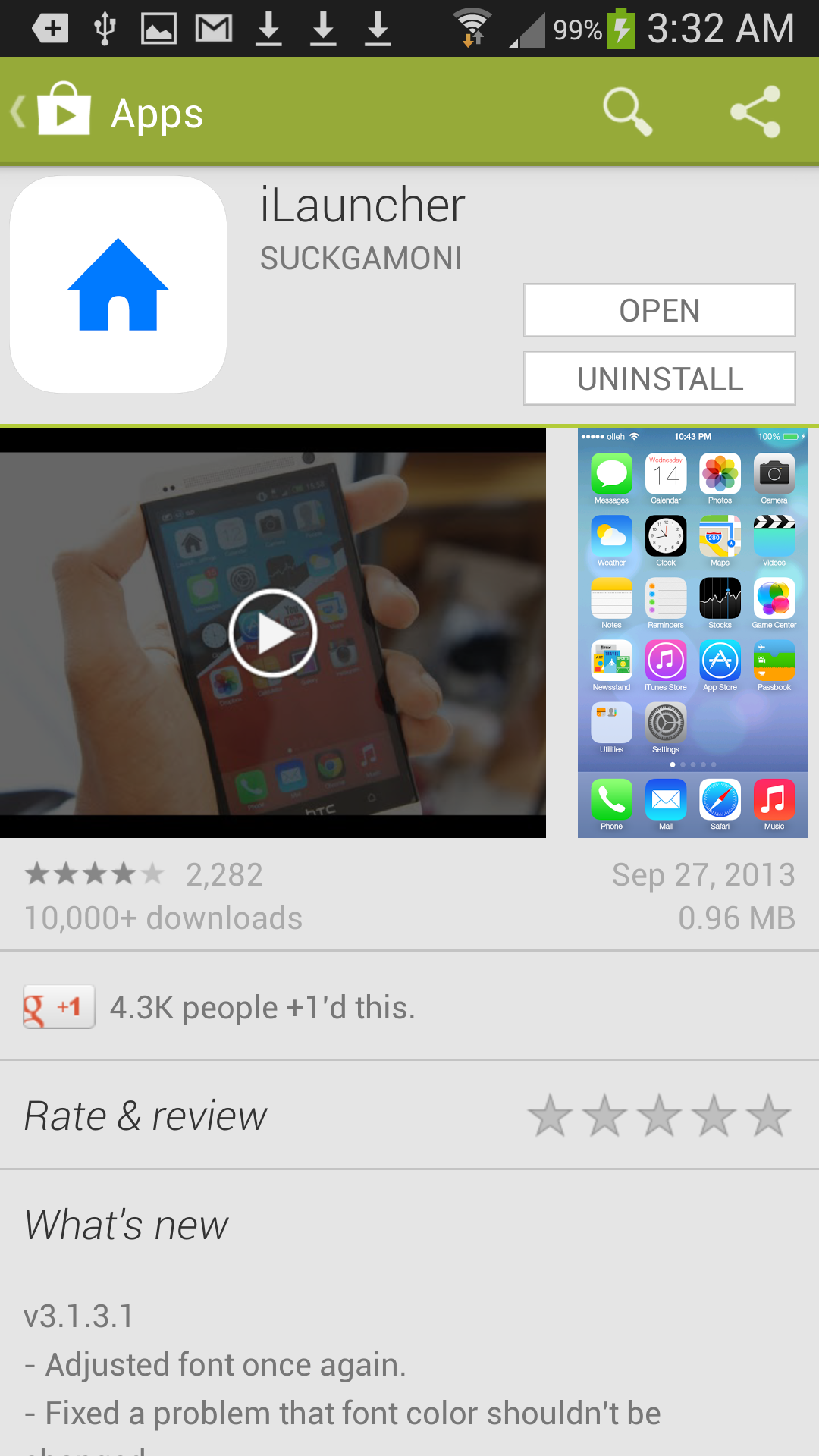 I like the app, but I would like to see developers take the remaining Samsung icons and other apps that do not have an iOS 7-like design and redesign them to match iOS 7's contemporary style. Then again, there are numerous iOS 7 icons that have yet to be redesigned. Hopefully, these icons will eventually be transformed to match the new iOS that millions of customers have come to know and love.