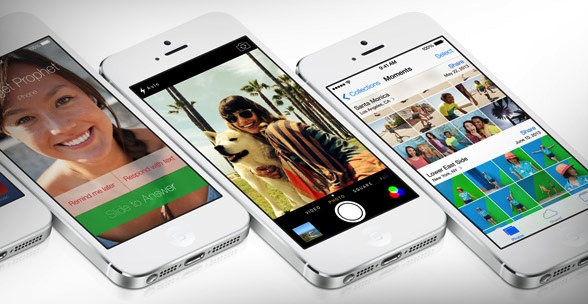 Since iOS 7 was released the reactions have been somewhat mixed with some developers preferring the redesign of the flat UI and simple colours, whilst others hate the new look. The brains behind the iOS 6 Evasi0n Jailbreak, Pod2g, seems to fall into the latter of those categories, claiming that he hates the iOS 7 redesign so much, that he is jumping ship to Android.


iOS 7 represents a huge redesign and a radical shift to a look that is unfamiliar to loyal Apple fans, and whilst most have welcomed the new lick of paint, it has also come under a lot of scrutiny.
iOS 7 Uncertainty
There doesn't appear to be any middle ground when it comes to iOS 7 and it looks like the next-generation iOS 7 Operating System has forced one of the more important figures of Jailbreaking away from the platform and towards Android.
After a few days of iOS 7 beta 1 testing, I must admit that I am about to switch to an Android device. IMHO, this version of iOS is the worst move Apple did in a long time. iOS 7 design is awful, it's slow, battery life time is the worst ever, it's full of UI bugs and crashes. OK it's beta 1, but still…

I am pretty disappointed by the features I've seen in iOS 7. No revolution here. No big news. Just kid painting. They [Apple] are good at convincing people their software is 'amazing'.
We are yet to see an update to the Evasi0n Jailbreak which Apple patched in their 6.1.3 update and if the above quote from Pod2g is anything to go by, it would appear that the Jailbreak for iOS 7, at least from the Evasi0n Team, is looking pretty unlikely.
Whilst it is not a definite sign Pod2g is abandoning the iOS 7 community (and Jailbreak if he was working on it), the future doesn't look too promising for those anxiously awaiting an iOS 7 Jailbreak.