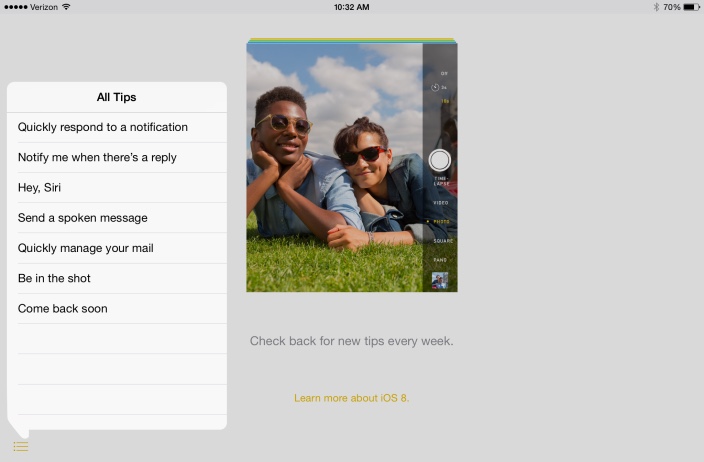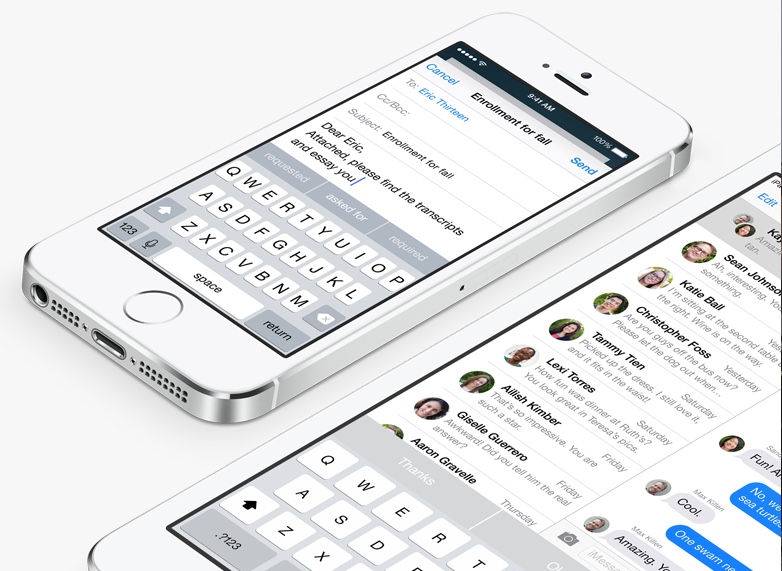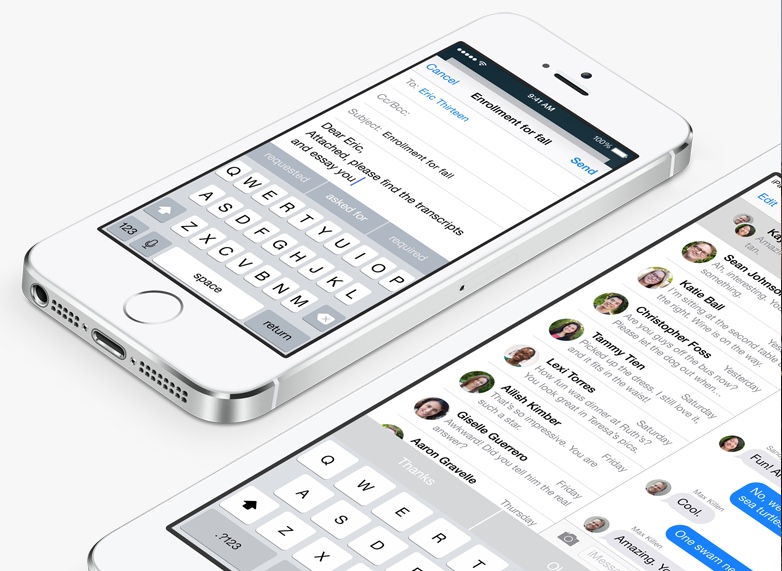 What is that enticing scent coming out of Cupertino, amore? Close, that is the scent of a iOS 8 Beta 4 fresh from the ovens and it's now available to Apple's paid developer program participants. For the rest of us, here is a quick look at what's new (and hopefully) improved, including the all-new Tips app.
First, let's take a quick look at Apple's listing of the bug fixes available in iOS 8 Beta 4:
— Auto Layout does not currently provide direct support for the UIView layoutMargins property.
— Document provider extensions sometimes crash when trying to import a document from a document provider view controller.
— Selecting a file in a document picker twice in a row may cause the document picker to hang.
Workaround: Force quit the app.
— After deploying a FileProvider via Xcode, your documentStorageURL may be nil and cause your extension to crash.
And, for those of you wanting to crawl around in the iOS 8 Beta 4 release notes and read all about those nefarious known issues, you just take your time — we'll wait right here!
Looking for OS X Yosemite beta 4? Check out OS X Yosemite Beta 4 Delivers iTunes 12, Improved Dark Mode, etc
Or, not.
iOS 8 Beta 4: Tips App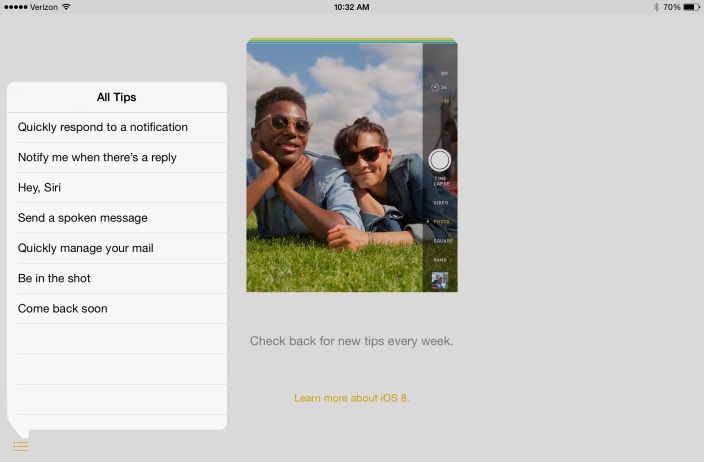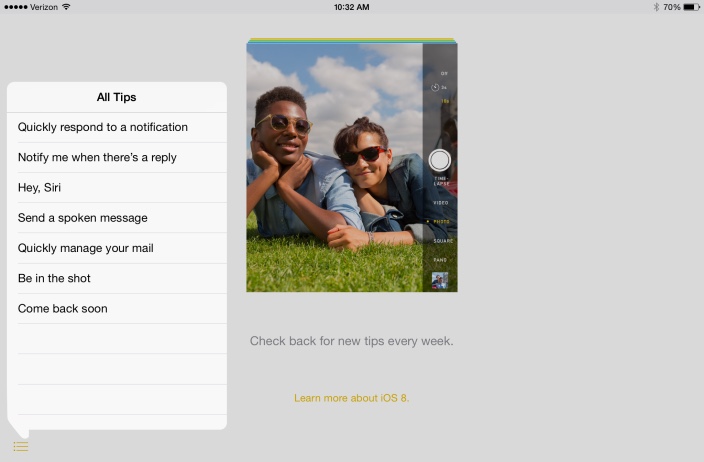 However, the real new in iOS 8 Beta is Apple's Tips app, which provides provides quick tips on iOS features and how to use them. This integrated service is fed via Apple's equally new iOS Tips and Tricks website where the goods are actually delivered.
While not a revolution per se, every desktop and mobile operating system has tried to adding essentially inline tips and tutorials in their products for years. Of course, all of these have to varying degrees irritated/annoyed/angered users and/or failed function.
Stay tuned to Tapscape for all the latest on iOS 8's new features, fixes and tweaks, including more info on Apple's interesting new Tips app and website…
What's your take?