Recently, big box giant, Walmart, announced that the iPhone 5 is going to be available via Straight Talk. Walmart's Straight Talk is a no-contract, prepaid plan that sports unlimited voice, text and data. Unfortunately for the bargain hunters out there, unlimited doesn't really mean unlimited when it comes to soft data caps.
A soft data cap means that, at a certain point (in Straight Talk's case, 2GB), after the set data allotment is gone, the cell provider slows data speeds down to snail pace, rendering it useless. So technically, the data is unlimited, but after 2GB, it's like having dial-up for your web browser.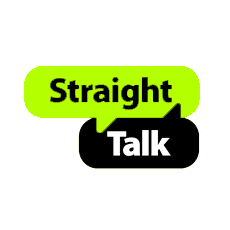 Essentially, Walmart's Straight Talk is offering unlimited voice and text along with 2GB of data for $45 dollars. On an iPhone 5, 2GB is not a lot unless the user is consistently in a place where WiFi is available. The usage also relies pretty heavily on what the user does with the phone. 2GB could easily be taken down by movie or sports events streaming. However, if checking email and Facebook is the extent of the use, 2GB might be enough.
There are perks, however, to the Straight Talk plan, despite the data cap. Walmart is making it really easy to buy an iPhone 5 without a contract and without breaking the bank. They are offering a $25 a month payment plan for the iPhone 5 if it is purchased with a Walmart credit card. The buyer, of course, has the option to buy the phone outright, too, but the payment plan isn't a bad bargain as Walmart is offering it completely interest free.
While the soft data cap may be a deterrent, there is still a lot of good reasons to go with Walmart's Straight Talk plan for the iPhone 5, especially if you like the freedom of not having a contract.
Would you purchase an iPhone 5 for use with Straight Talk? Why or why not? Let us know in the comments below!