When Tim Cook strides confidently onto the stage at San Francisco's Moscone Center to deliver the WWDC 2012 keynote address, nearly everyone expects he will announced iOS 6, detailing some of the sweeping changes coming in the next whole-number revision of its world beating mobile operating system. Few, however, believe the Apple CEO will reveal much, if anything, about the iPhone 5. Nevertheless, Tapscape has details about both iOS 6 and the next-gen Apple smartphone and they are tasty morsels, indeed.
First up, it seems all but certain that the iPhone 5 will feature a 4-inch, give or take a tenth or two, display. Whereas some pundits assume the bigger screen size will be in response to competitors, more thoughtful observers feel LTE 4G's increased energy demands will require a larger batteries, which a 4-inch form factor would allow for — fundamentally, never mind what the fandroids say, Apple is its own biggest competitor.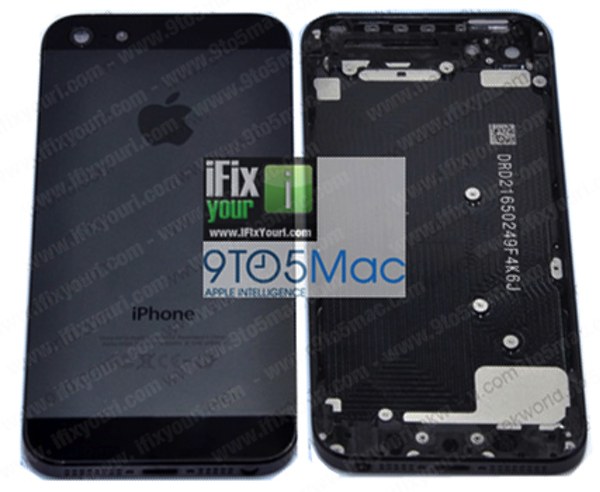 iPhone 5 parts from a long-time, reliable Chinese supplier.
"We are told the Chinese parts supplier is a reliable one (not a fly-by-night) and that they are actually selling these parts," writes Seth Weintraub. "From what we can see, the part does follow a lot of the rumors and speculation."
So as has happened in the past, rumors are coalescing around a specific design and the above is probably as real as we'll get until Apple ships the iPhone 5 in October.
Bye-bye, Google Maps
Yes, Tim Cook will be giving the WWDC 2012 keynote address, though the presentation will be an ensemble affair with significant contributions from Phil Schiller (VP marketing), Scott Forstall (VP iOS) and Craig Federighi (VP OS X). And, one of the elements of iOS 6 that will be clearly in focus is maps, something Apple has been working on for years.
Cupertino, in acquiring mapping companies Poly9, C3 Technologies and Placebase, has pulled together some impressive technology and looks set to loose it on the world.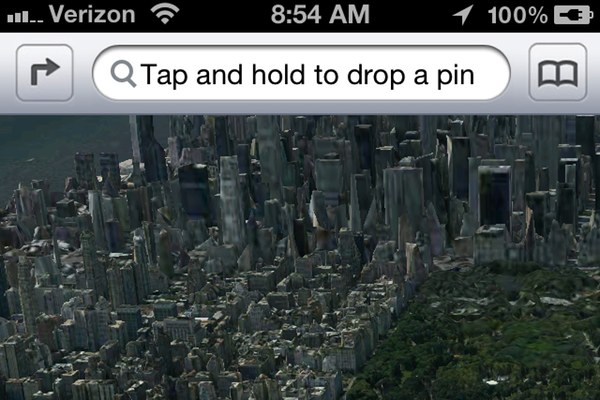 Click through for a larger view of this purported iOS 6 3D Maps screen cap.
The above isn't an aerial or satellite image, but rather a 3D image rendered on the fly. The advantage of this approach is you can fly through and interact with elements in the scene, which can inform you about, for example, the NYC Zoo and let you buy tickets, while planning lunch at a nearby bistro, as well as map your route to Penn Station for the train trip home.
See also: Check out Apple's official WWDC 2012 app (free), now on the App Store.
I've incorporate a bit of my own wishful thinking in that description, but those things and more are the direction mapping is taking and Apple looks set to revolutionize yet another industry.
Ready to buy, sight unseen, Apple's iOS 6-powered iPhone 5? They have a way of making us want things even before they exist let alone that we already needed them…
What's your take?