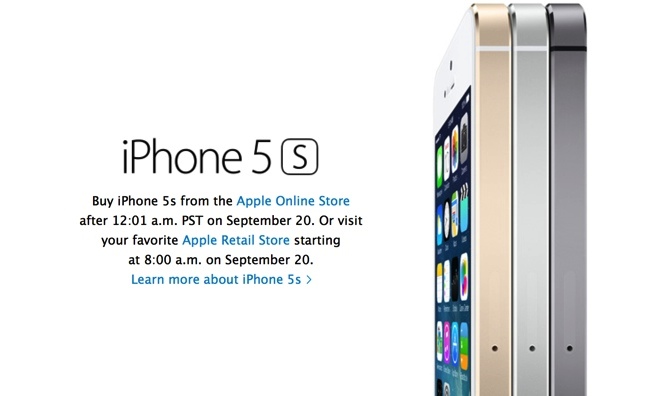 Apple' Japanese partner carriers announced their price plans on Friday for the latest iPhone 5S, and whilst we're all left paying a one-off fee for the iPhone 5S, each provider is offering the entry level version of the device for free.
You heard that right – In a move reportedly sparked by NTT DoCoMo's agreement to sell the device, each Japanese carrier is offering the entry level iPhone 5S for free with a two-year contract.
iPhone 5S Free
The announcement came out that Japan's largest cellular provider NTT DoCoMo would start offering the iPhone for the first time, which sparked a huge battle between the other major carriers SoftBank and KDDI with discounts that effectively make the 16GB iPhone 5S free on a two-year contract.
Limitations still apply to early upgraders, the same as anywhere else in the world, though the up front fee is still less than what is charged in the U.S.
DoCoMo aren't stopping there though, they are running a promotion trying to lure consumers away from other carriers. If an existing iPhone user brings their SoftBank or KDDI handset in they will receive special bonus points that can be applied to a new DoCoMo account and be redeemed against other products or services.
This comes as a report on Friday highlighted that 66 percent of customers left DoCoMo because the carrier did not sell the iPhone. The carrier has previously refused to stock the iPhone since Apple did not allow carriers to pre-install apps or brand the device with their logo. The decision held out right until July when CEO Karou Kato said his company were in no rush to stock the iPhone and strike a deal with Apple.
Japan was previously dominated by the likes of NEC and Panasonic, who have recently exited the market after continuing decline in sales. Perhaps the reluctance to stock the iPhone from Apple was in protest from taking away the Japanse handsets from the market?