We may be only less than 24 hours before Apple unveil their new iPhone 5S at the September 10th event tomorrow at Cupertino, but the iPhone 5S specs may have just leaked out prematurely.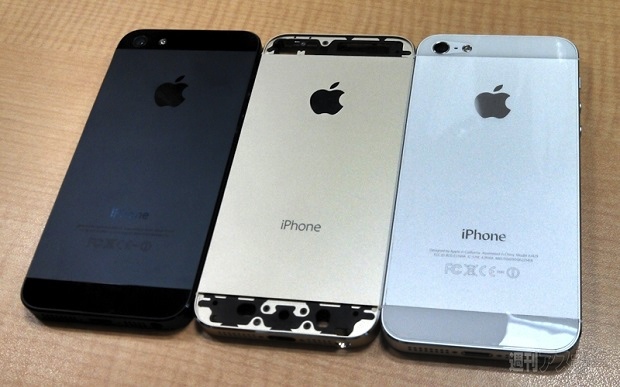 It has to be said, that if it wasn't for the iPhone 5C leaks, all we think we know about the device that is getting released tomorrow is that the iPhone 5S may have a fingerprint sensor – everything else is relatively unknown – so hats off to Apple for keeping it fairly under wraps.
iPhone 5S Specs
However that said, as we approach the release date, it is inevitable that information from 3rd parties will get leaked. It would appear that leaked marketing material has done just that, detailing the specs on what we can expect from the iPhone 5S.
The Home button, as we've seen already, will no longer include that square marking and although the leaked marketing material does not confirm a fingerprint sensor, there seems to be enough evidence to suggest it will be included on the iPhone 5S.
What the marketing leaks do show is the dual-LED flash that has been floating around the rumour mill, together with an 8-Megapixel camera which will offer better low-light capture capabilities. It also notes the camera will feature a f/2.0 lens which will bump the performance up from that found on the iPhone 5. Whilst on the camera, there will also be 1080p video recording capability up to 120fps, which we've heard before, as well as a 1.2-Megapixel front facing camera.
Interestingly, the battery retention shows 250 hours of battery life on standby. With battery life always being an issue on the iPhone's, if Apple have found a way to significantly increase the battery life then this is a major step forward.
Here's the leaked specs for your digestion. Be sure to keep your eyes glued square on Tapscape for all the latest iPhone 5S, iOS 7, and iPhone 5C news.