So the iPhone 5S may not even be here yet, and with Forstall gone and Jony Ive taking the regins of iOS leaving expectation that iOS 7 is to be something special, a few concepts have been designed that are too incredible not to pay attention to.
Many concepts focus primarily around the redesign of the notification centre, or the lockscreen, but this concept looks at the task-switcher – something that has just attracted much focus for redesign, despite numerous Jailbreak tweaks enhancing its functionality.
iOS 7 Task Switcher Redesign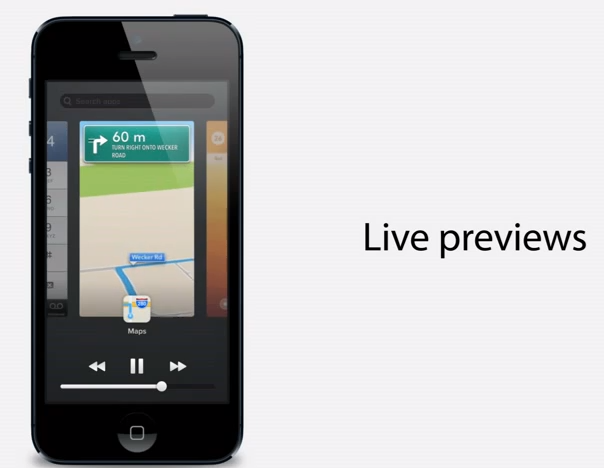 Designed byJesse Head, the task switcher is called Live Previews which displays a full screen preview of each App that is running in the background when the home button is tapped twice quickly. If you've got a lot of Apps running in the background, you can search for a specific App by using a new search feature included in the Live Preview task-switcher. A simple left or right swipe navigates the various background Apps, with a swipe up or down to remove an App from the background progress.
httpv://www.youtube.com/watch?v=iRt5qagkGBU
iPhone 6
Designed byArthur Reis, the iPhone 6 concept features a thinner bezel (widely anticipated), 12 Megapixel f/1.8 camera.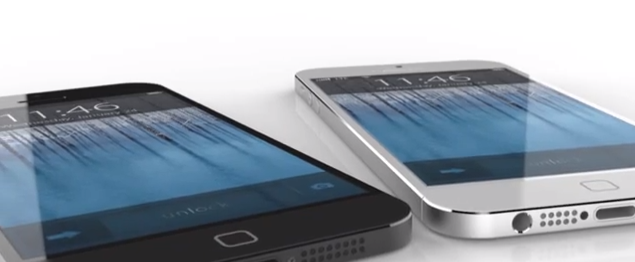 It is much expected that the iPhone 5S, due for release this summer, will feature an upgraded camera, possibly very similar to the one featured in this concept. In addition, a wider display and thinner bezel are also expected, together with a higher pixel density to maintain the Retina Display association.
iOS 7 is expected to land this summer with the launch of the iPhone 5S, but we'll have to wait till next year (2014) before we start to see leaks of the iPhone 6. It is hard to tell yet if Jony Ive's touch will be seem, or to what extend, in iOS 7, but it will definitely be an exciting upgrade.
Until then, we'll bring you all the latest rumours and news about the iPhone 5S, iPhone 6, and iOS 7 here at Tapscape.