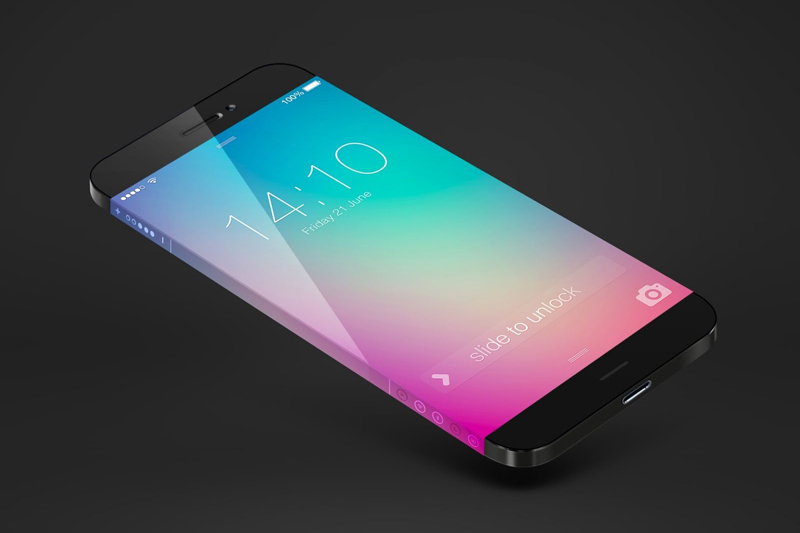 With a 4.7-inch screen and an even bigger 5.5-inch screen, you wouldn't be blamed for assuming that the iPhone 6 would naturally be heavier than a device with a smaller screen, like the iPhone 5S. According to a new report, however, Apple are said to be working on a way to make the iPhone 6 lighter than all previous generation devices.
What will the iPhone 6 weigh?
All recent Apple rumours regarding the next generation iPhone seem to agree that we will be seeing two larger screen devices; one with a 4.7-inch and the other with a 5.5-inch screen, but nothing has been mentioned regarding the other details of the device, such as construction. Sources say that Apple engineers are working round the clock to develop a method which will slim down the next generation iPhone 6 by switching to a lighter backlight module and possibly looking at using a lighter device frame too.
In the previous generation, the iPhone used 0.6t side-view type LED, in contrast the new iPhone will probably be adopting 0.4t side-view type LED.
According to the source, this technology used on making the next generation iPhone device slimmer will also be applied to the iPad lineup, and future iPads are likely to reduce in weight and size, with their backlights going from the current 0.8mm down to 0.6mm.
Will there really be two iPhone 6's?
Notice, however, that the source does not use the next generation iPhone in plural, leading to speculation that the heavily rumoured dual offering for Apple in 2014 may not in fact feature two devices. The key point, however, is that whilst there will certainly be an iPhone 6, Apple engineers have managed to make the device even smaller and thinner. With an increased display, the insides of the iPhone can be flattened out and stretched to fill the now larger frame, meaning engineers can employ different technology to reduce both the size and weight distribution of the components.
Expect the iPhone 6 to land post-summer, and then we'll see if Apple have two devices on offer.