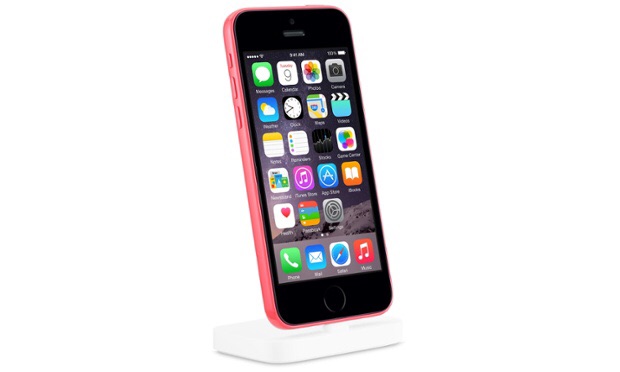 There has been speculation for months that Apple was designing a new low-cost iPhone. While no product is real until Tim Cook says it is, it seems fairly certain that Apple is planning to release the iPhone 6C.
What does that look like? A whole lot like Apple's current iPhone 5C.
The UK's Guardian is reporting that Apple leaked an image of an iPhone 5C updated with Touch ID. Folks are calling this new version the iPhone 6C.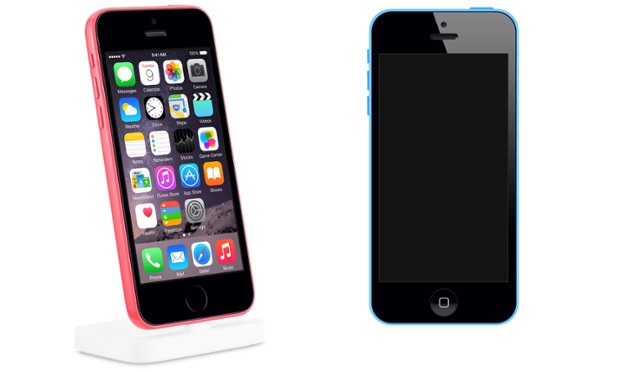 The image used to advertise Apple's new iPhone charging dock with a lightning connector shows an iPhone 5C with a red plastic back, but with a Touch ID fingerprint reader where a regular home button should be.

See also: Refurbished iPhone 5c Unlocked from $179
As one would expect, Apple pulled the iPhone 6C image and replaced it with an iPhone 5C.
Of course, with Touch ID, this "new" iPhone 6C will be able to take advantage of the company's industry leading Apple Pay mobile payments system. That's kind of a big deal.
One suspects the device's processor and camera will have been updated, as well.
Although the "bigger than bigger" 4.7-inch iPhone 6 and 5.5-inch iPhone 6 Plus have driven record Apple smartphone sales, many iPhone fans have lamented the companies move into the phablet market segment. Specifically, these fans have been hoping the mothership would release a smaller, in this case 4-inch, iPhone that better suits their hands and/or lifestyle.
Again, although no product is real until Tim Cook says it's real, given that Apple has itself leaked the above iPhone 6C images on its own website, well, that seems like a done deal to me…
What's your take?