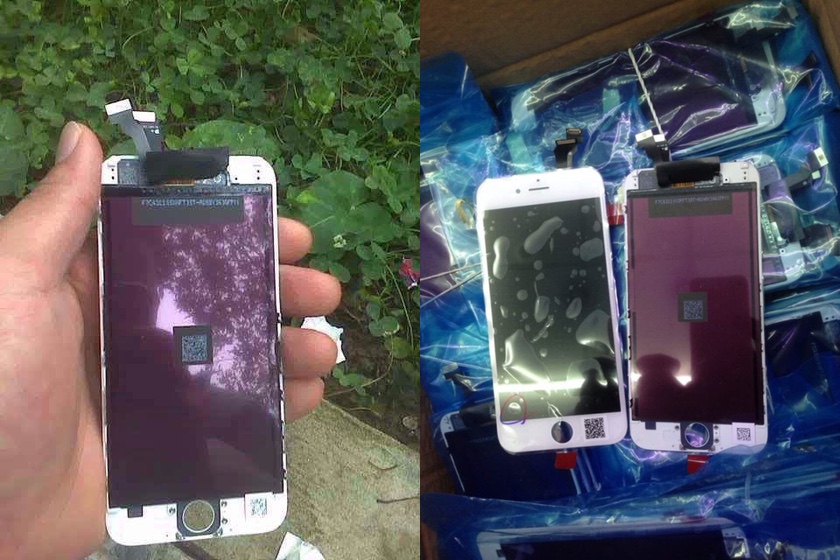 Recent weeks have seen a flurry of 4.7-inch iPhone 6 rumors, leaving many to wonder if Apple's rumored phablet-size smartphone would make it to market. However, fear not obsessed Apple fan boy and girl, the 5.5-inch iPhone 6L with its purple interior and capacious 2915mAh battery is the sapphire and metal Designed in California orgasm of your dreams.
The purported iPhone 6L (above) has a purple interior and is juxtaposed with a 4.7-inch iPhone 6 in the right-hand pane (above).
Apple Daily, a premier Chinese language newspaper published variously throughout China with separate editions for Hong Kong and Taiwan, has pictures of Apple's 5.5-inch smartphone. The iPhone 6L is a phablet-sized device
iPhone will have two sizes, one for maintaining the 4.7-inch iPhone 6, and the most anticipated the 5.5-inch large screen, and the name "iPhone 6L" L might guess abbreviation for large newspaper verify Apple Daren Angarsk, 6L name of authenticity is quite high, iPhone 6 and 6L are reserved entities Home key, and iPhone 6 more rounded corners, modeling first glance there is LG G3, HTC M8 feel, but still have to wait until all the mysteries of 9/9 rumored to be released will have a more definite news — Apple Daily (Google Translation)
The 5.5-inch iPhone 6L is shown with a high-capacity 2915mAh battery (left), which is nearly twice the size of the 1810mAh power pack inside the 4.7-inch iPhone 6, both which are notably larger than the 1560mAh battery in the iPhone 5s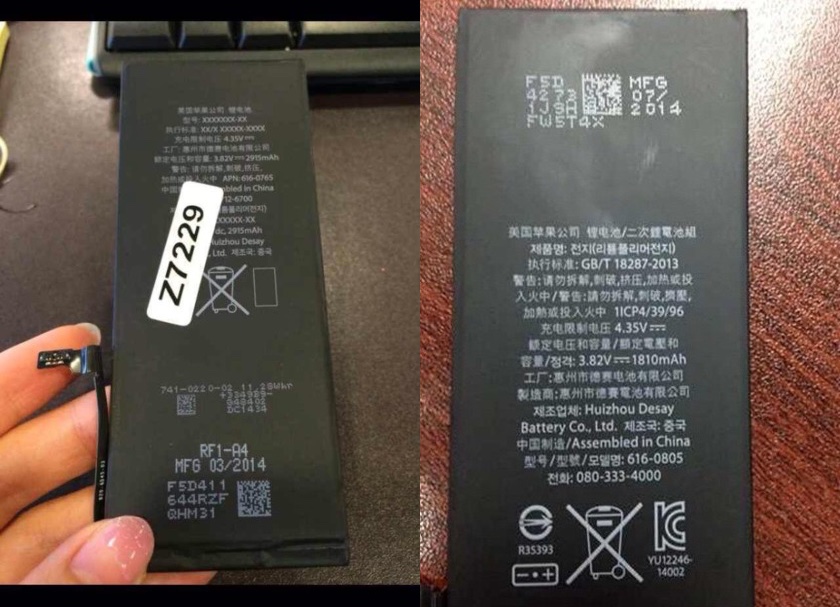 As snarkily noted by Apple Daily, the larger iPhone 6L sports a more rounded design perhaps reminiscent of the HTC M8 or LG G3.
As always, nothing is real until Tim Cook and his Cupertino crew reveal the new iPhones. That very special Apple event, according to Tapscape, will be held on September 9.
Pencil in the date and then sound with your thoughts on the iPhone 6L in the comments below…
Via 9 to 5 Mac