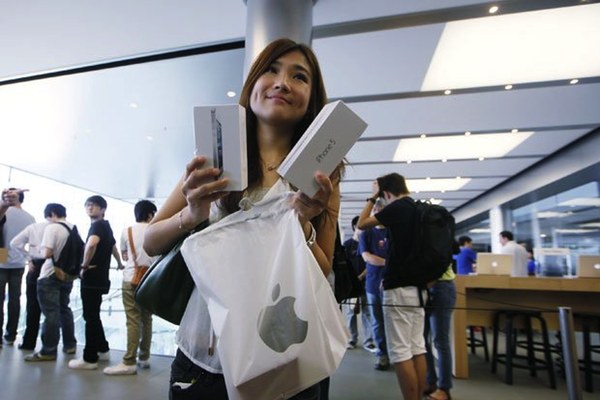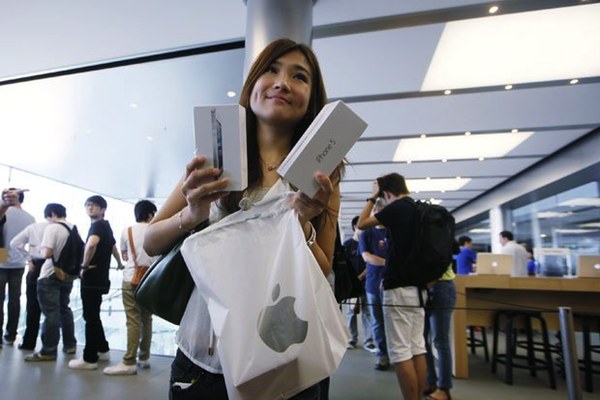 Here is something Samsung likely will never be able to fake let alone copy — a real, measurable increase in global economic output. The US government has release retail sales data for September and the numbers are better than expected, up to 0.5 percent better and economists are chalking it up to the September 21 iPhone 5 release. Further, this will ultimately lead to palpable iPhone GDP effect in the fourth quarter.
Census Bureau Retail Sales data show that takings at the till increased 1.1 in September, the second strong month in a row following August's 1.2 percent bump. Whereas back to school buying fueled the earlier boost, September's increase came largely on the back of the iPhone 5.
"Although we don't get a breakdown of the data by specific electronic goods, the jump in sales is probably due to the September 21 release of the iPhone 5," wrote BNP Paribas economist Jeremy Lawson.
See also: iPhone 5 GDP Effect to US Boost Economy, Republicans Cry Foul
Economists had been predicting a 0.7 percent rise, but a 4.5 percent increase in electronics sales in general and the iPhone 5 in particular led to the retail jump. Additionally, the US Federal Reserve reports the effect is wide reaching with air cargo companies, among others, getting a needed shot in the arm, as well, which will lead to an increase in overall GDP.
iPhone GDP Effect:

• iPhone 3GS launched in June 2009, +0.5% expected, +1.22% actual

• iPhone 4 launched in June 2010, -0.3% expected, +0.3% actual

• iPhone 4s launched in October 2011, +0.1% expected, +0.93 % actual

via BusinessInsider
"Calculated using the so-called retail control method, sales of iPhone 5 could boost annualized GDP growth by $3.2 billion, or $12.8 billion at an annual rate," said J.P. Morgan chief economist Michael Feroli.
Ultimately, the iPhone GDP effect could lead to an annualized 0.33 percent increase in fourth quarter GDP. As Steve Jobs might have said, boom…
What's your take?
image BusinessInsider