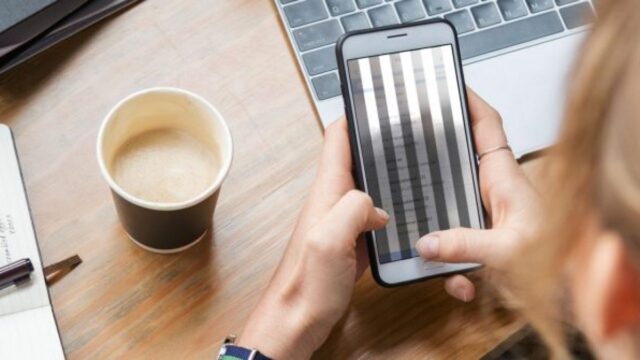 An iPhone is a feature-rich device, which has a lot to offer to its users. But, it has its fair share of issues. One of the common problems that you may experience with your iPhone is a glitching screen. If your device is defective, you can sell your cracked phone and acquire a new one. If not, there are many other ways to fix the problem.
Here are ideas to guide you:
1. Hard reset your device
You may sometimes experience screen glitches with your iPhone due to crashed software. However, you can hard reset your phone to fix the issue. By resetting your device, you force it to turn off and on abruptly, which will fix the problem.
2. Turn off the "Auto brightness option."
Turning off the auto-brightness option on your iPhone may also fix a glitching screen. To do this on your iPhone;
· Go to settings
· Click accessibility
· Tap Disaply& Text size
· Turn off the Auto brightness switch
3. Wipe the iPhone's screen
The display of your iPhone is very sensitive.Anything can trigger your touch screen and cause glitches, and the iPhone case is no exception. Take your iPhone out of the cover. Wipe it with a microfiber cloth, and this will clear any dirt or dust and on the screen.
4. Check your Apps
I presume you have various apps on your iPhone. Does tour iPhone glitch when you open a specific app? If yes, your app could be the culprit. There are many ways to deal with this. The first step would be to close the app and check whether the problem persists.
The second step is to delete the problematic app. To do this, press and hold the app until it wiggles. Tap the X on the upper-left part of the app icon. You'll get a notification asking you whether you wish to delete the app. Confirm that you want to erase it from your device.
If you still need the app, try reinstalling it to ascertain whether erasing it fixed the issue. To do this, go to App Store and search the app. Click the download button to reinstall it. If the app continues to cause glitches on your iPhone screen, you'll have to get alternatives.
5. DFU Restore
A DFU restore deletes and reloads all the code on your device. Before you put in on your gadget, you have to save a backup so that you don't lose all your data.
6. Screen repair
If your iPhone still glitches after putting it on DFU mode, consider repairing the screen. There may be damages to the internal connectors. Take your iPhone to a nearby Apple store and have a technician fix it. Once done, consider the "customize phone screen" option to personalize the features on your device. This way, your iPhone will look fabulous and feel a lot more personal.
Conclusion
There are various things that you can do to fix your glitching iPhone. Ensure that you don't cause further damages to your iPhone. Have an expert fix it, or save on costly repairs by acquiring a brand new device.