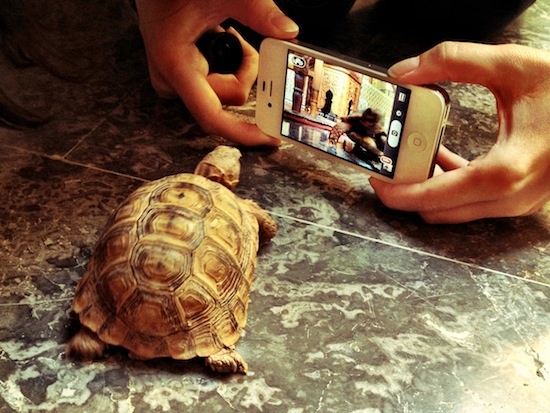 Everything's relative. Right now, that aging Apple smartphone in your pocket is a brilliant example of engineered valued that's designed to stylishly perform, year after year. However, the closer we get to the iPhone 6 launch, the more likely you are to ask yourself, "Is my iPhone slow?"
Fundamentally, people tend to be satisfied with what they have got until they become aware of the something "newer" and "better." iPod and iPhone buyers of the last decade will remember the phenomenon.
iScrewed again? Perhaps, but you can count on the fact that a PC will always suck at any price.
Regardless, the price of not upgrading to the new iPhone seems to highest when the new models ship. How do we know? According to the New York Times and Statista, the number of people searching the words "iPhone slow" on Google skyrockets as the new iPhone release nears every year.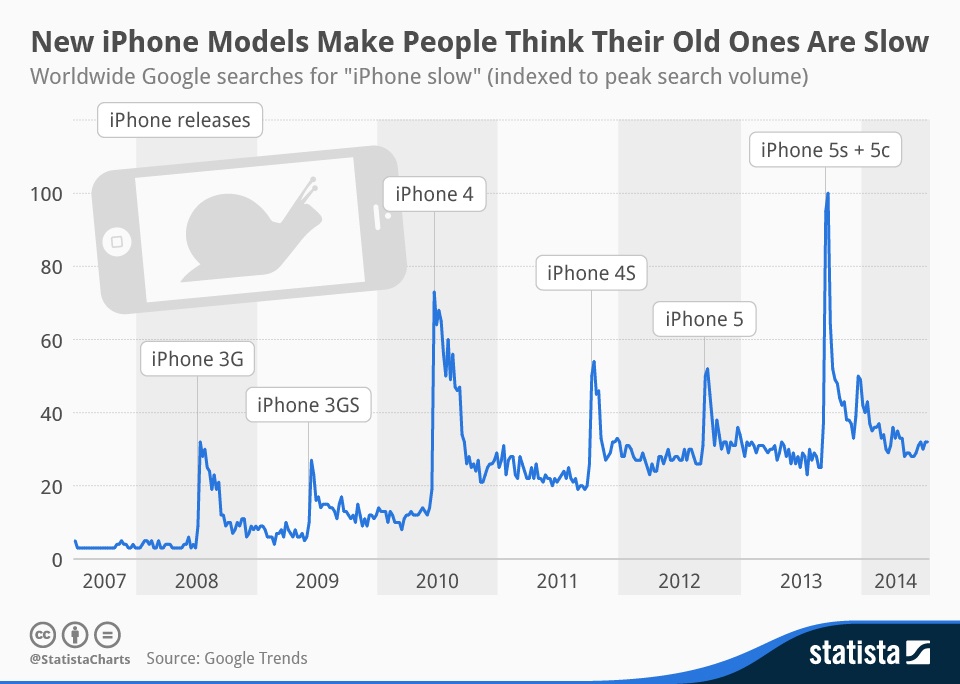 This Fall Apple will ship it's first large if not phablet-sized smartphone. Analysts, pundits and fanbois expect the mothership to ship a 4.7-inch iPhone 6 and, though there is some doubt about this configuration, an even larger 5.5-inch model, as well.
That said, more and more people will be smartphone envy and asking themselves, and Google, "Is my iPhone slow?"
Chances are, if your current Apple, Samsung, etc smartphone is out of contract, the answer will be an emphatic, "Yes, iPhone slow, too slow!"
What's your take?
Top Image: Lisa Bettany