The 10 Best iPhone X Cases to Buy in 2018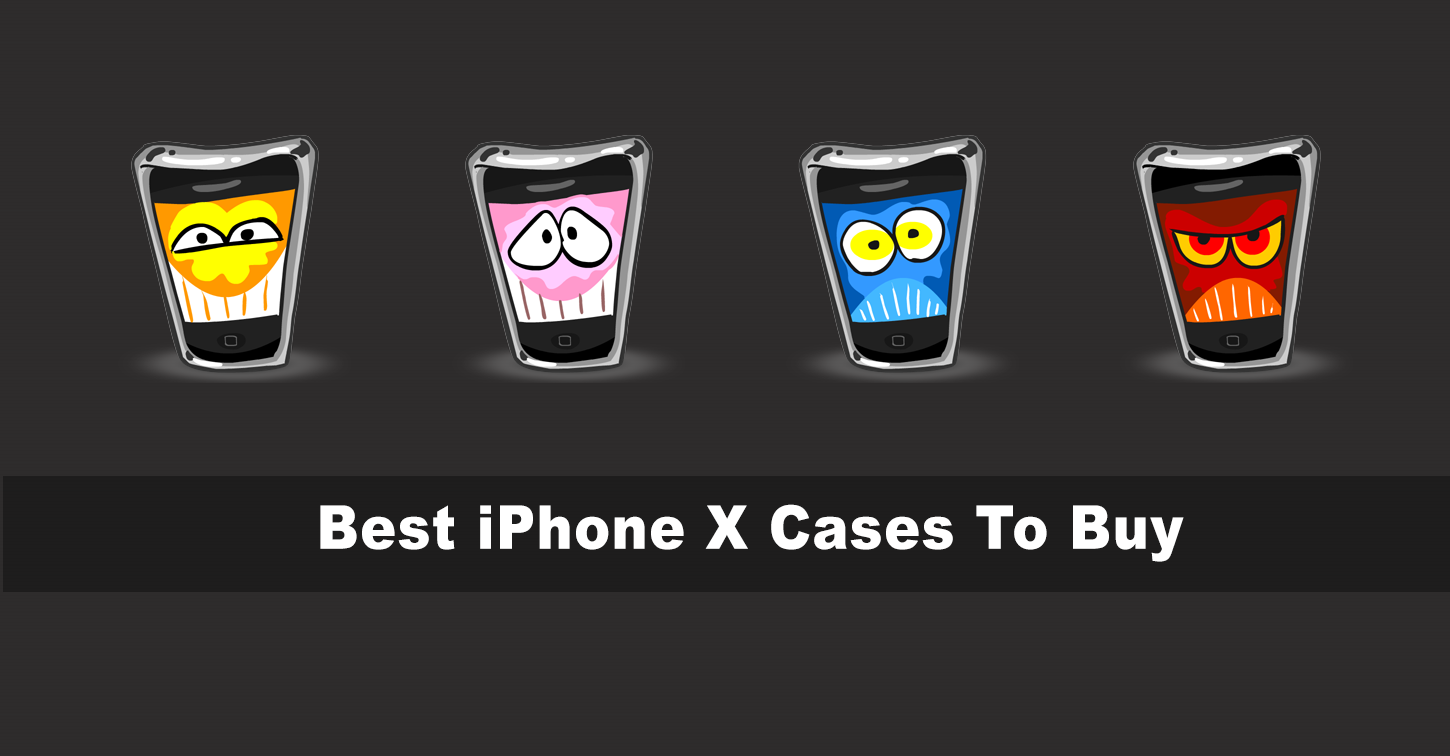 Looking for some cool Apple iPhone X cases to buy? Well, you just came to the right page! We know that choosing the right iPhone X cases on eBay and Amazon can be hard. That's why listed one of the best cases in this article to make your choice easy.  In this article, we at Tapscape listed one of the best iPhone X cases available online to keep your phone secure and protected from any physical damage.
Whether you are looking to buy a leather case, folio case, luxury case or an ultra-thin case, we have listed them all below. The best part about these cases are that they are on SALE! Most of them are 70% off. They all come with FREE shipping with a 30 days money back guarantee! Here are the best cases available for the iPhone X:-
Luxury iPhone X Case
The cases listed below are one of the best luxuries looking and ultra-thin iPhone X cases available on the market. I personally love the red on a black colored iPhone X. It available in five different colors, which come in red, black, purple, pink and gold.
Loved the case above? You can order the cases listed above by clicking here.
iPhone X Leather Cases
Looking for a luxury leather iPhone X case? We have listed one of the best trending leather iPhone X case. It comes in Brown, Black, Blue, and Red color leather. The best part about this case is that it can be used as a phone stand and a cardholder.
Get your leather case by clicking here.
Ultra Thin and Slim iPhone X Cases
We all hate our phones that feel thick and fat in our hands and finding an ultra thin iPhone case can sometimes be hard. We, therefore, listed an ultra thin iPhone X case below, which would make the phone feel just as if it has no cover at all. Sounds good, doesn't it? Well, it looks good just as it sounds! The ultra thin case comes in black, blue, red and white colors.  The best part about this case is that it's super thin and is anti-finger print + anti-watermark.
Get yourself the ultra thin iPhone X Case by clicking here.
iPhone X Leather Folio Case
If you are a girl and you are looking for a fancy flip leather wallet case for your iPhone X, well you would love this! This flip case comes with Bling Diamonds with a fancy design. You can keep your cash inside the wallet case, so cash won't fall out along with your cards. You can use the case as your phone stand too!
This flip leather wallet case comes in Black, Red, Pink, White Pink, White Violet, Brown, Gold and Dark Blue colors. Although, I personally find the White Violet attractive :).
PU Leather Wallet Case Bag with Kickstand For iPhone X
If you are looking for a leather wallet case with more space inside, well you would love this case bag for sure. This leather case bag comes with many card holder pockets, including an area where you can put your cash in and close it with the zipper. This way, your money would be kept safe for sure. But that's not it! This case also comes with a kickstand, which allows your phone to stand, so you don't need to hold it in your hand while skyping or watching a video. It comes in Black, Blue, Red, Brown, Gray and Pink colored leather.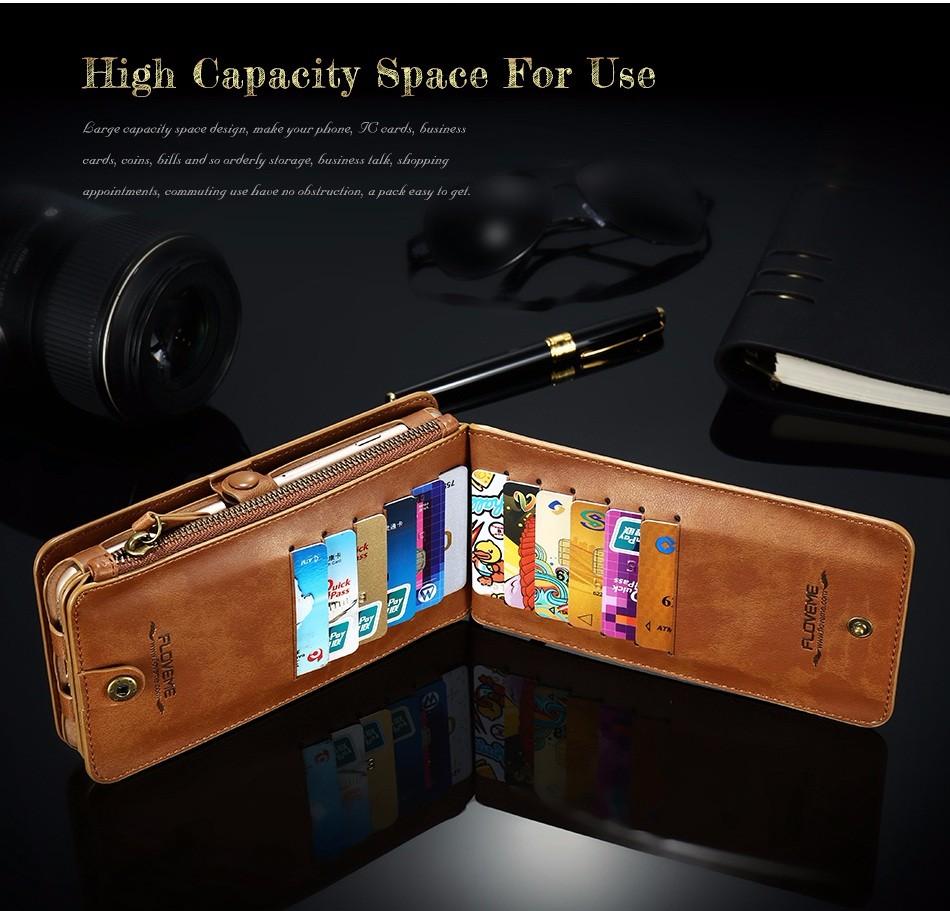 iPhone X Clear, Thin and Soft Case
The all-glass iPhone X spells elegance characteristic of the brand. That's something clearly not meant to be concealed in a case!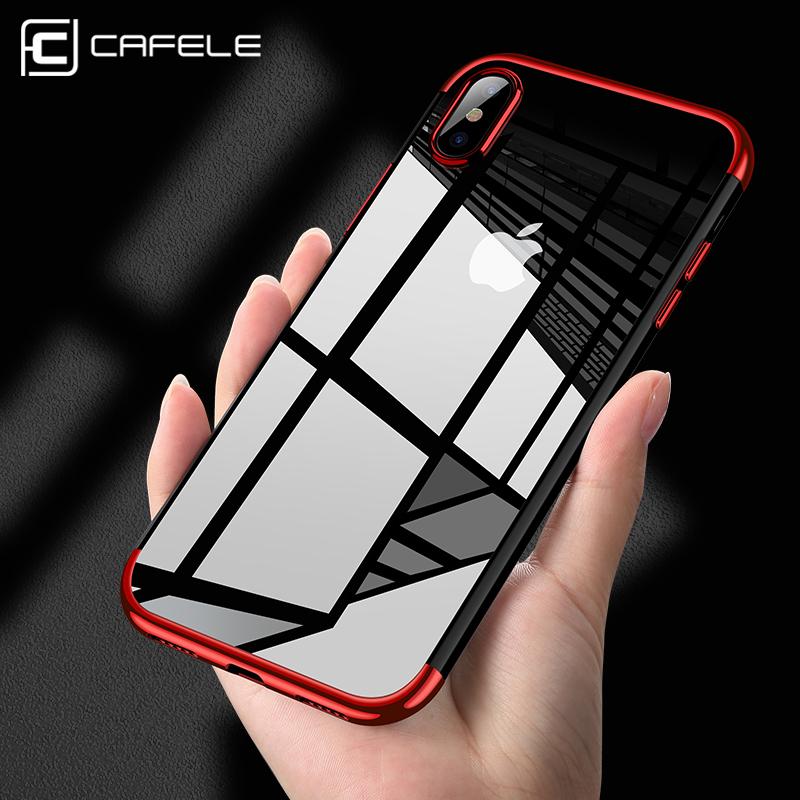 Cafele's perfect-fitting iPhone X case boasts of HD-clear transparent fashion that's feature-packed in itself:
Sleek Design. Enjoy ease of use with a seamlessly-built, soft and comfortable TPU case that has independent buttons to retain your phone's responsiveness.
Cam Lens Protection. Keep your phone camera protected and scratch-free with a case cleverly crafted to be higher than the lens by 0.3mm.
Attractive Colors. Add a touch of black, red, blue, silver, gold or rose gold to your mobile phone to match your mood and outfit.
Durable Investment. High-quality TPU, dustproof, non-yellowing, anti-knock and anti-wear qualities ensure long-lasting use.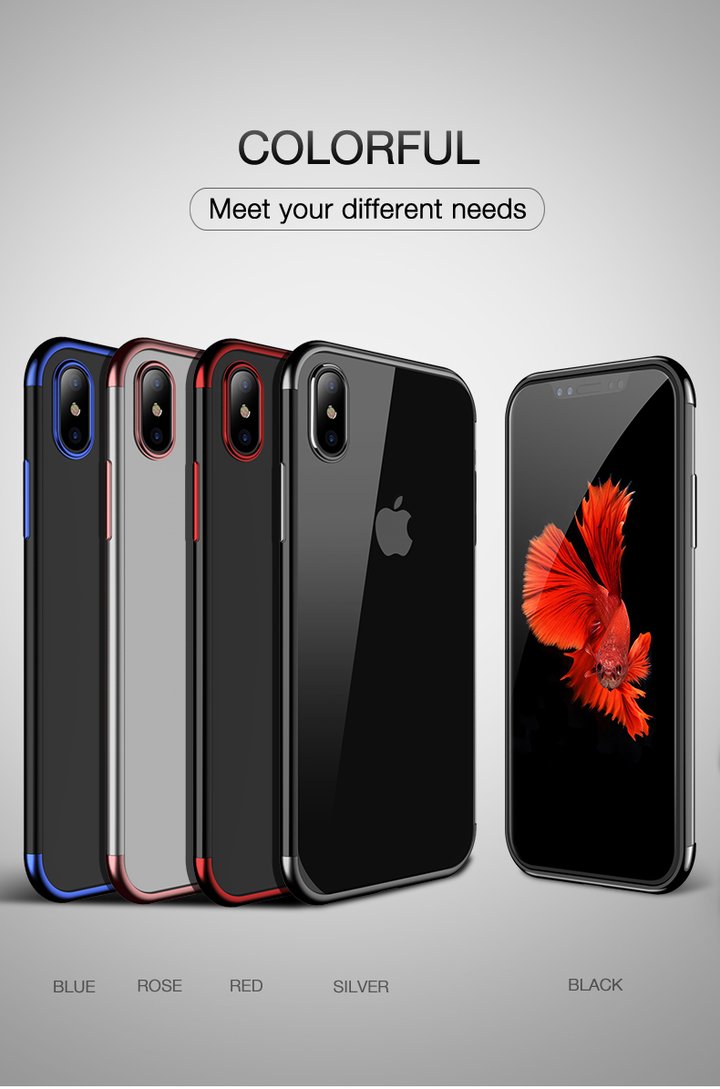 Ready to flaunt your new phone's original beauty within a case ultra-thin enough to fit-and-forget? Get your transparent plated iPhone X case today!
iPhone X Super Cute Cat Hard Plastic Case
Calling all iPhone and cat lovers! No other case can make the ailurophile's heart purr with adoration than this super cute cat case.
Transparency shows off your iPhone's original color while applying the oh-so-cute cat theme. The word "meow" is inked between tiny paws right beneath the Apple logo, and right above your new pet cat's head! Made of hard plastic, you have the assurance that your iPhone X has utmost protection against marks, scratches, and bumps. Now you can keep your new iPhone X protected while nurturing your passion for cats. The dirt-resistant feature will keep your kitty and phone clean.
The Cat Case fits the iPhone X, iPhone 8 and iPhone 8 Plus. Five different cats are begging to be petted! There's the playful cat sticking his tongue out or the dainty one with braided hair, and more. Collect all 5 designs or give them as gifts to bring a smile to your fellow cat-lovers.
iPhone X Beautiful 3D Luminous Case
Know what can rightfully protect an iPhone X? A 3D Luminous Case to match its beauty and luxury.
Kisscase deluxe creations are delicately crafted down to the last detail. Pattern 1 arrives in a classy diamond-patterned luminous 3D case with colors that blend perfectly together. Pattern 2 features 3D curves in varying blue hues that whimsically resemble a mermaid's scales. Both mosaic-like designs are crisp and clear that you can almost feel the texture even with just a glimpse.
Exquisite craftsmanship is only met with excellent durability of an anti-Slip and shockproof case. Unlike other cases that tend to be annoyingly loose, these 3D Luminous Cases fit quite snugly and are convenient to hold. It's dirt resistant to keep your protective case attractively vibrant and of course, your iPhone X clear of dust and tiny particles.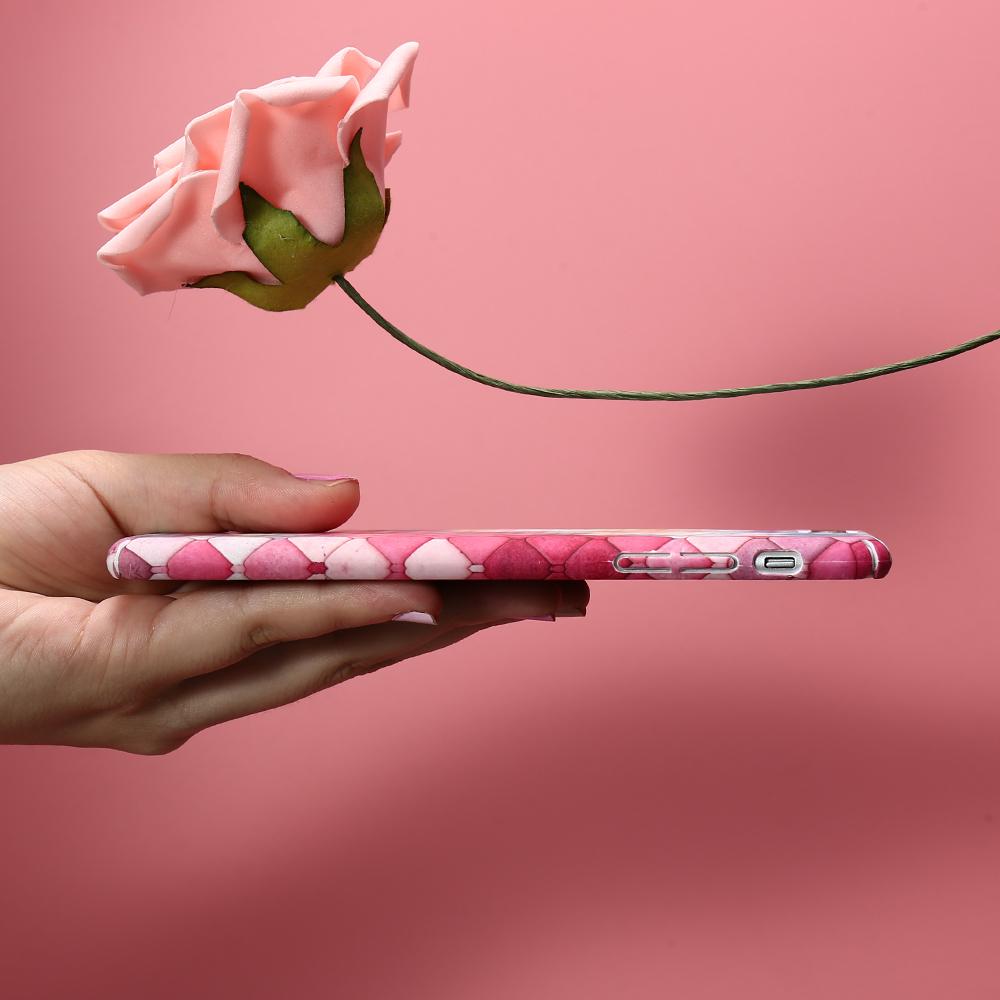 Have you decided yet? Go take your pick from two distinct patterns wrapped in each its own grandeur!
iPhone X Patterned Design Transparent Soft TPU Silicone Case
A case that fully protects without totally covering up your prestigious smartphone. Transparency retains the iPhone brand's distinctive shine while patterns make your iPhone X uniquely yours!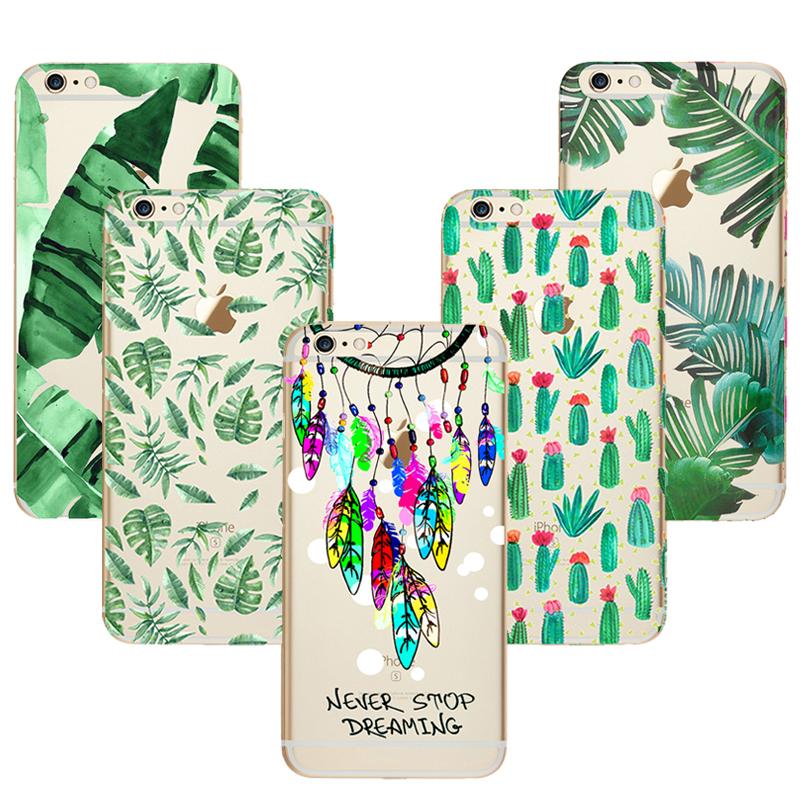 The makers of the patterned designs bring forth tons of choices to suit every taste. With over two dozen cases including the coolest, latest, and trendiest fashion, you're bound to find the best fit for your iPhone X, 8 or 8 Plus. Show your love for animals with fascinating sea creatures, a forest panda or dinosaur case. Fruity summer, frosty ice cream, flowers in bloom and falling leaves patterns are built to last throughout the seasons!
Fun and awesome designs do not compromise comfort at all. The soft and flexible TPU silicone material ensures that your case-protected iPhone X remains comfortable in your hand during use. Get yourself the patterned TPU silicone case and make the iPhone X your most enjoyable gadget yet!
iPhone X Luxury Leather Magnetic Flip Wallet Case with Kickstand
Magnetic flip cases offer complete protection. The luxury leather wallet with kickstand version gives you more than a flip case! You get a top-of-the-line protective case that boasts of quality, functionality, and practicality.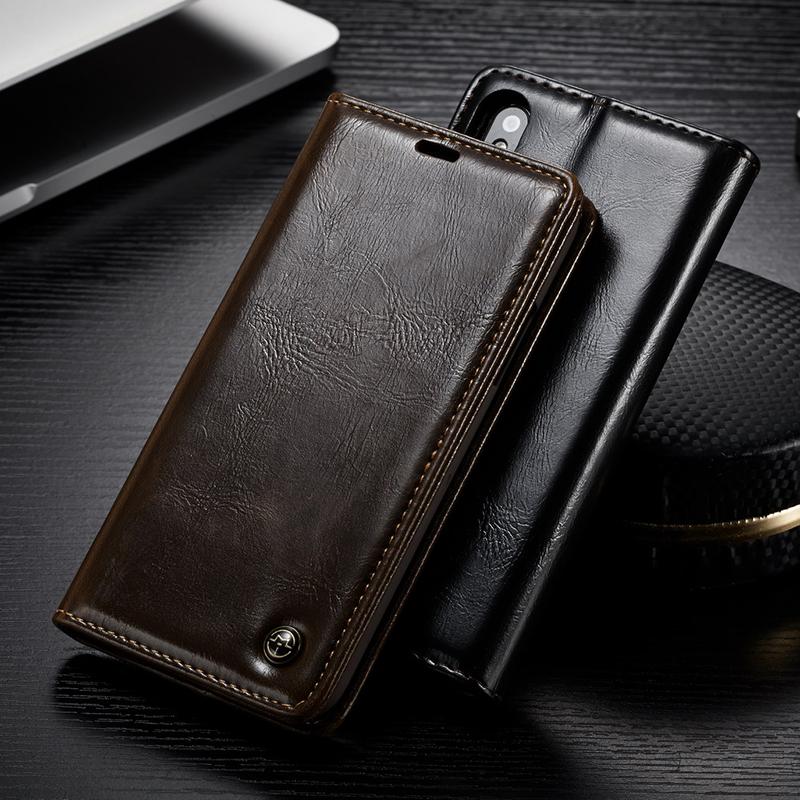 The leather flip case makes it easy to:
Maintain the smooth glass surface of the iPhone X.
Put your fully protected iPhone in your bag or pocket worry-free.
Use your prestigious smartphone in style wherever you go.
Keep your cards or cash within reach in the wallet pockets.
Watch your favorite shows or stream the web right on the secure stand.
Flip the magnetized cover open and gently close when not in use.
PU leather material makes the flip wallet case luxurious yet affordable, with added dirt resistance and anti-knock features. Choose any of the classic colors black or brown for a vintage appeal, or the more contemporary bold red or elegant white to stylishly protect your iPhone.
iPhone X Leather Wallet Case
Genuine leather with luxuriously stitched edges inarguably complements iPhone aesthetics. Protect your phone in style by using Tomkas' top-class, multi-functional flip wallet case.
Superior quality PU leather material has been delicately contoured for each iPhone port and button. It supports long-term use of your leather case for various purposes beyond protecting against scratches and cracks. Grab your phone, put in some cash or your card in the wallet's built-in pockets, and you're all set!
Dress up for an all-important business meeting or grand event with a brown, black, white, rose, red and blue leather case to match your ensemble. Whenever necessary, you can quickly come up with a stand to securely hold your iPhone X in place. The embedded inspirational quote adds a touch of life to your beautiful leather flip wallet.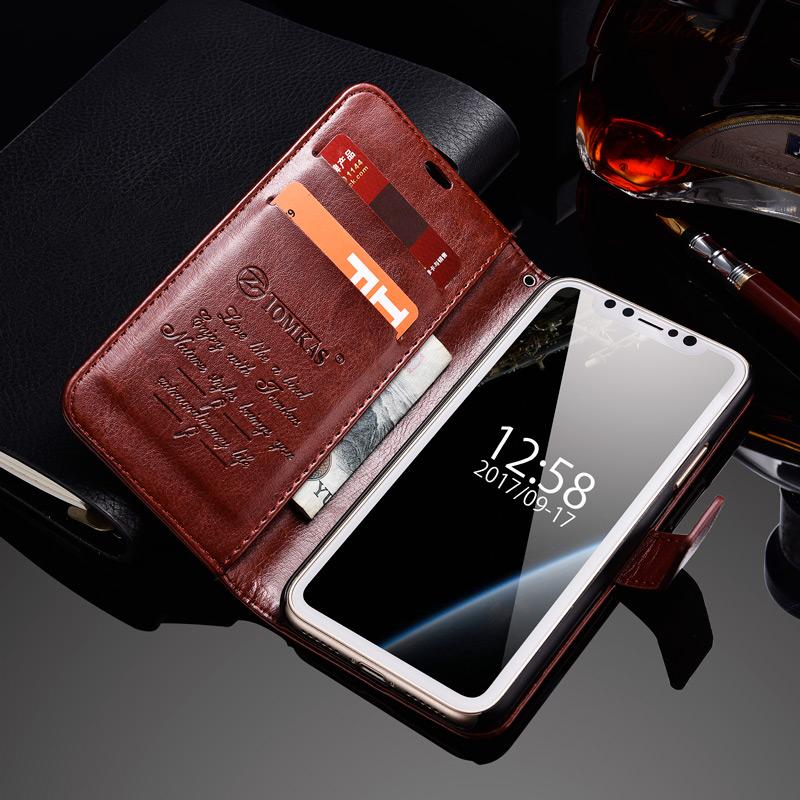 You've got everything you need in just one flip wallet case. Place your order today for the most versatile iPhone X protection!