iPhone XS is a straight up upgrade from the last year's iPhone X and the iPhone XS Max is a new addition with a huge 6.5 inch display. Most of the updates are inside but just like the previous iPhone upgrades, Apple is betting heavily on its camera improvements. According to the company, the camera technology has been improved heavily for much better looking shots. The sensors are much larger compared to the previous generation iPhone, meaning the sensor takes in more light for better low-light shots.
In Phil Schiller's words, every camera trick has been improved, be it Portrait mode, normal photo, bokeh effects through portrait mode, video, etc. However, the megapixel count of both the iPhones remains same as the last year's i.e 12 megapixels but Apple's focus has always been on quality and not on number so according to the company, the new sensors collect much more information for better colours.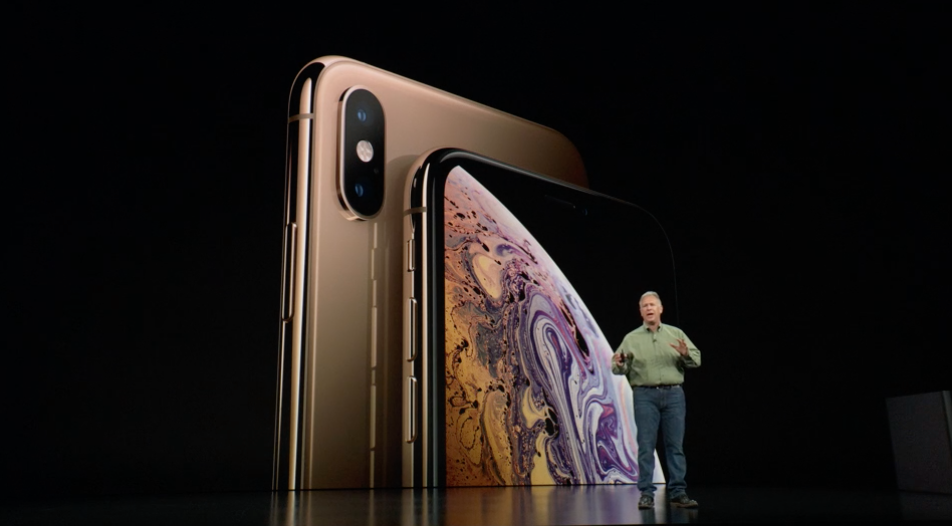 The biggest camera feature that received huge applause at the Apple event was the bokeh effects. Phil Schiller demoed how the new iPhones let users change the background aperture for customizable portrait pictures. The company is betting heavily on artificial intelligence for its new highlighting camera features.
All the new camera features are made possible by the new A12 Bionic chip which comes with improved image signal processing. Also, video recording gets a huge boost made possible by support for newer video codecs and again artificial intelligence is being heavily used for better quality video.
On the front, both the iPhone XS and the iPhone XS Max still sport the same megapixel count i.e 7MP camera but again the optics of the cameras have been improved. So, like the back cameras, the front cameras to take in more information for better images while using new AI features for great shots.