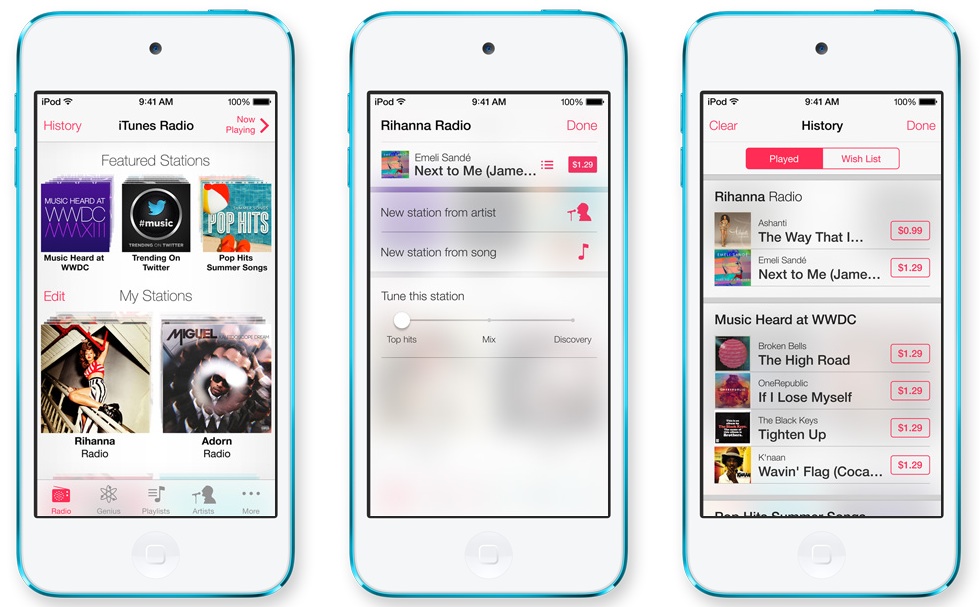 From zero to third place in a little more than half a year, iTunes Radio is already a success. Apple's on-demand music streaming service has already surpassed Spotify's market share and looks ready to blow by iHeartRadio.
Edison Research has published Infinite Dial 2014 Report (pdf), a report that delves into online media, mobile devices, social networking and more. The big take away for radio is that 36 percent of Americans, 12 and older, are listening to online radio every month.
That's an audience of 94 million and, given that 61 percent of Americans own a smartphone. For 18 to 34 year-old adults, smartphone penetration rises to about eight-in-10,
"The continued penetration of smartphones in America is changing behavior significantly," noted Tom Webster, vice president, Strategy and Marketing, Edison Research. "We are now seeing activities that were dominated by desktop usage in 2013, flip dramatically to become mobile behaviors. For millions of Americans, the smartphone has become 'the first screen.'"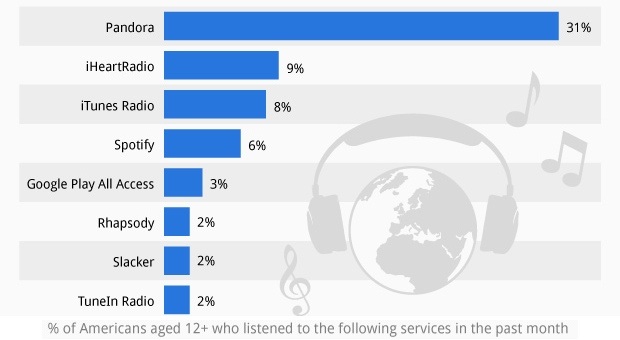 And, here are a few more internet radio data points for your consideration:
— Monthly internet radio audience approaching half of all Americans
— Intrnet radio reaches an estimated 94 million listeners weekly
— Three-quarters of 12 to 24s and half of 25 to 54s listen to online radio monthly
— Just under two-thirds of 12 to 24s listen to online radio weekly
— More than one-third of 25 to 54 year-olds are listening
— Weekly internet radio listeners report more time spend more time listening every year
— In-car internet radio listening continues steady increase to 26 percent
One of the factors driving iTunes Radio and streaming music adoption is audio quality. According to Edison's study, a majority of listeners say online radio audio quality is better than traditional "over-the-air" radio.
One thing that is certain to drive iTunes Radio adoption is the simple that it's the default streaming music service on Apple's installed base of 800-plus million devices. That is a serious market advantage…
Will Pandora survive Apple's iTunes Radio assault?
Via Statista