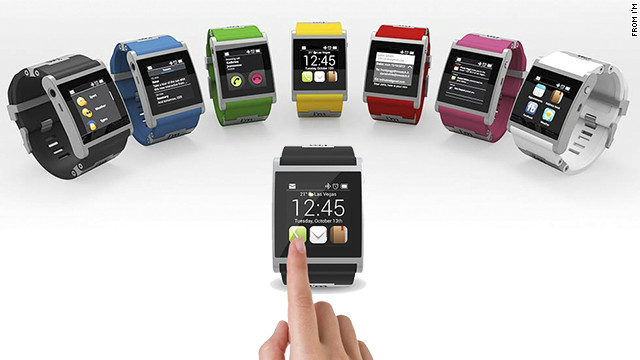 Are you an iWatch believer? Yeah, belief is a rather poor substitute for actually knowing. However, it is increasingly looking like Apple will indeed deliver a wearable computer for the wrist.
Why would Apple hire the sales director at TAG Heuer? The obvious answer is that the Cupertino, California-based iThing maker plans to sell a watch, likely an iWatch.
CNBC reports that Apple has snapped up the Swiss lux wrist chronometer's sales director. While Apple is conspicuously silent on the subject, TAG Heuer is owned by LVMH, which seems quite happy to spill the beans.
"If it had been a direct competitor, I would have felt a bit betrayed, but if he goes to Apple I think it is a great experience for him," said Jean-Claude Biver, head of LVMH's watch division.
Specifically, Biver adds that the former TAG Heuer sales director left last week "to take a contract with Apple" and that he will be working on the iWatch launch.
iWatch: Ballmer Wasn't Worried Either
Obviously, Biver seems unconcerned about Apple. Likewise, the CNBC write up goes on to quote a top luxury goods industry expert who, like Microsoft CEO Steve Ballmer on the eve of the iPhone, seems singularly unaware of the threat.
"For sure they are trying to approach the Swiss manufacturers, but the Swiss have got no great interest in working with Apple – if you are a luxury producer and you cooperate with Apple, you have got a dilution," said Mario Ortelli, a senior luxury goods analyst at Bernstein.
"They (Swiss watchmakers) do not want to create a device like the iPhone, the iPhone is designed in California and assembled in China – so they don't want to dilute the value of the Swiss name," he added.
The iWatch is still an unknown quantity. However, to dismiss Apple's nascent smartwatch out of hand seems myopic if not outright suicidal. Most of those that laughed off the Mac, iMac, iPod, iPhone and iPad are either gone or ghosts of their former selves.
Nokia, Blackberry and, yes, Microsoft are now rounding errors at the edge of Apple's smartphone empire…
What's your take?
Image: CNN