Learn About The Various Types Of Explainer Videos To Market A Business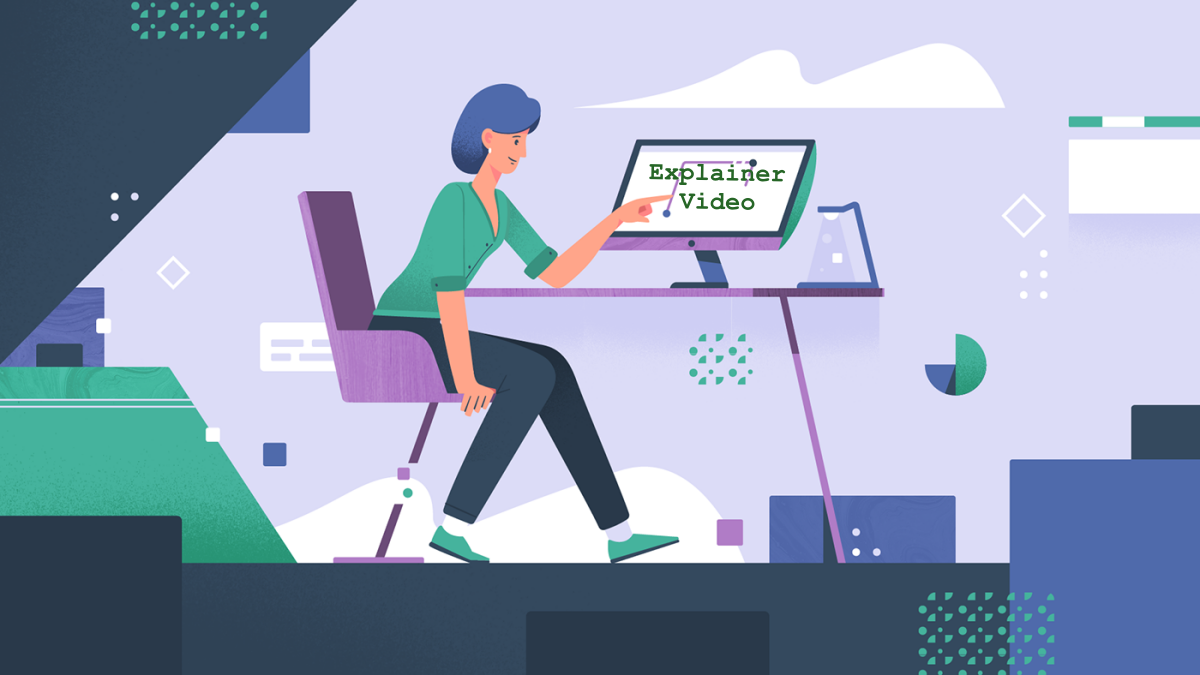 Explainer videos are used in the marketing campaigns of every organization. It is a modern-day trend, and entrepreneurs who employ it will gain a competitive advantage over their competitors. However, creating a video that will help you increase sales is difficult. In reality, video experts at Spiel Creative claim that quality is essential to convert potential clients. This read will look at the different explainer video styles and ways to integrate them into a marketing strategy.
An Overview of Videos in Marketing
Explainer videos, in their most basic form, are videos that illustrate something to the viewer. The videos are beneficial to businesses in their quest to raise brand awareness, launch new items, or advance a political agenda. However, there are an infinite number of ways to use the tool and utilize it to expand your company. According to studies, using explainer videos effectively reaches out to potential customers.
Explainer Videos: What Are They and How Do They Work?
Many companies have risen to prominence in the modern world due to their use of videos on streaming media channels. However, having a digital marketing specialist help you define your company's unique marketing needs is essential. It is critical to find the best in the field to produce high-quality, attractive videos. They also have cutting-edge technologies and equipment, which would be expensive for businesses to invest in.
Websites will usually have videos on their front pages, catalog sections, and recruitment portal. Companies use explainer videos because the audience is likely to watch a short video explaining what they need to do than read about it. However, there are different explainer videos, and it is critical to know which one is suitable for your business.
Different Styles of Explainer Videos for Brand Awareness
Whether it is the first time you are thinking about video marketing or not, there are certain things you need to consider beforehand. First, it is vital to know the goal of using explainer videos in the marketing campaign and its target audience. Also, it would be best if you had a story that you want to tell to help the content developer come up with ideal material for the audience to consume. Lastly, it costs money to do a quality video, and it is essential to budget for the activities.
When a client understands the business needs, the content creator can initiate them to find the best explainer videos. The ideal material needs to be engaging and prompt the audience to purchase your goods or services. Below are some of the most popular styles of explainer videos;
1. Live-Action
This form of video entails real-life people, most probably employees, telling the company story. It is advisable to engage the CEO to explain more about the company. Also, you can have a long-serving employee tell their journey or showcase what happens during the business's day-to-day running. Also, include recommendations from previous satisfied customers to attract new customers.
A company can showcase its uniqueness and leadership by using these kinds of videos for its businesses. It is also an excellent way to spread its culture to stakeholders to build their trust in your industry.
2. Motion Graphic
When dealing with data and statistics, motion graphics can significantly improve the marketing campaign. The videos make the numbers you want to showcase more lively. It helps in keeping the audience engaged, and they can easily follow the projections.
A motion graphic developer will utilize a commanding voice to explain what is on the video. The voice must be clear and use a tone people will understand. They use animation to show the concept and help the audience understand. Although they animate the content, it does not lose its touch as motion graphic pictures.
3. Animation
Out of all explainer videos available, this is the most versatile of them all. They are usually in a two and three-dimensional form to appeal to the audience. Whenever you want to maintain the human interaction, the developer can make a whiteboard animation and have a real person explain what is on the board.
There are endless opportunities to using animations in explainer videos. The method is one of the best options as it is suitable for all kinds of businesses. The audience can have a 360 degrees view of the object if they are in 3D. Animated videos are ideal for telling real-life stories using virtual characters and environments. The graphics are appealing as it uses advanced technology.
Things to look out for
A video can relay more information than pictures or audio could do. With a piece of background information on the suitable video to use for your business, here are tips to help in making the video more effective;
1. Finances;
budgeting is essential as it will depend on the type of video you want. Consider a company with the expertise to create high-quality videos but fits within your budget.
2. Qualifications;
content creators differ, and it is vital to use a person wi9th the right qualifications to produce your videos. Apart from the training, it is essential to check out the company's or individual's previous works. It helps see if the work is satisfactory before spending money on the initiative.
3. Communication;
without effective communication, it isn't easy to understand each other. Ensure that you explain what you need and have the video developers adopt your idea. It is also essential to give feedback throughout the process of video development.
4. Script;
it is critical to get the script right to achieve success with explainer videos. The content should be relevant to the business, whether the video is educational or promotional. The script needs to be short and to the point.
Conclusion
Suppose you want a powerful tool to market your business on digital media platforms. In that case, explainer videos are the way to go. You need to determine the best video style to help you put your message across. With the client's guidance, a content creator will get the job done according to your liking.