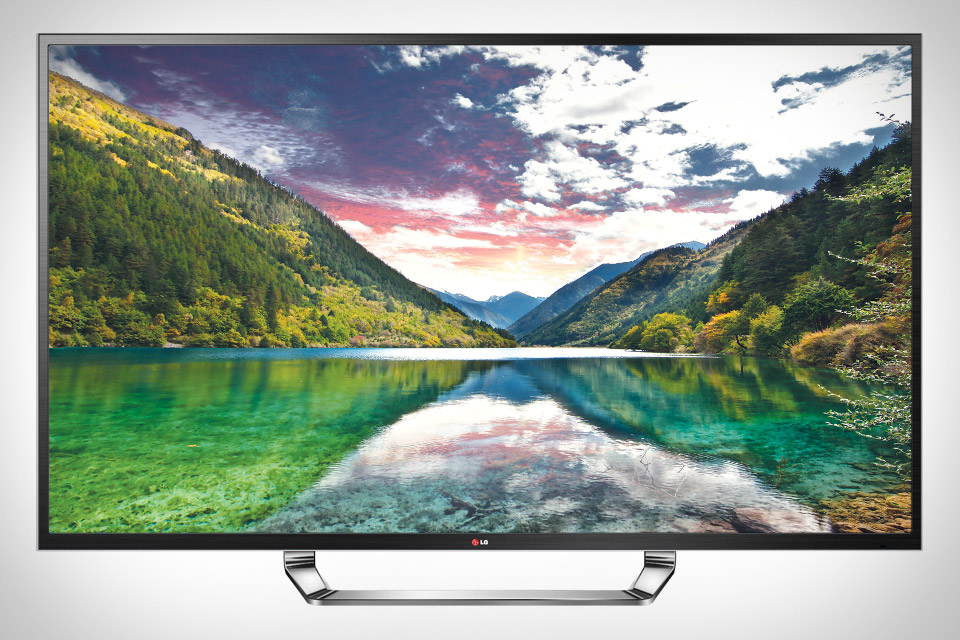 LG's full 2014 lineup of 4K TVs has been revealed and the company is planning on releasing 12 ultra-hd television sets in the coming year. Many of the TVs will be on display at CES 2014 before they hit the market and are released to consumers.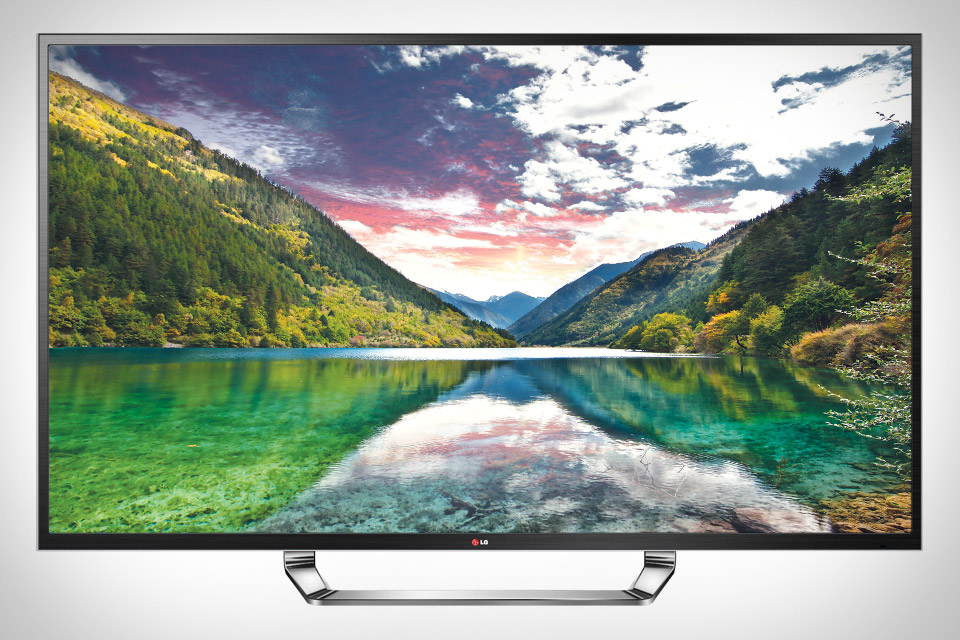 Out of the 12 displays that have been announced, the one attracting the most attention is a 105-inch 4K TV. Alongside the 105-inch TV are two curved OLEDs.
LG has confirmed that its massive LCD will run at the 21:9 aspect ratio, which makes it one of the few displays that effectively runs two 16:9 side-by-side, removing most of the black lines which usually go along with watching movies on a home display.
The three OLEDs which will be coming out sometime in early 2014 after CES are the 77-inch 77EC9800, and the 55-inch 55EC9700 and 65-inch 65EC9700. Each of these displays will be shipping with LG's proprietary Color Refiner and HDR technologies, which enhance the contrast of the content and overall quality of the picture.
4K is just starting to take off, with computer monitors finally hitting the market and ultra-HD TVs reaching consumers at affordable price points. CES 2014 is expected to be a big time for 4K, whether it be hardware or services that are upgrading their content to 4K, in order to make sure that people can take full advantage of the ultra-HD displays.
YouTube announced earlier this week that it would be supporting 4K with the help of Google's new VP9 video codec. Even though this codec and its predecessor, VP8, have not been popular in the media production industry, it may be a great option for YouTube and other services as it allows 4K content to stream while using less bandwidth than traditional formats.
It will take longer for traditional media sources, particularly those on a TV, to upgrade to 4K, but internet sources will likely adopt to higher resolution much faster.
Pricing and availability is still unknown for LG's 4K displays, but more information should be coming out shortly once CES 2014 begins.
Summary

: LG has announced that it will be releasing twelve 4K displays during 2014. Among these TVs is a 105-inch display and two OLED displays.

Image Credit: uncrate