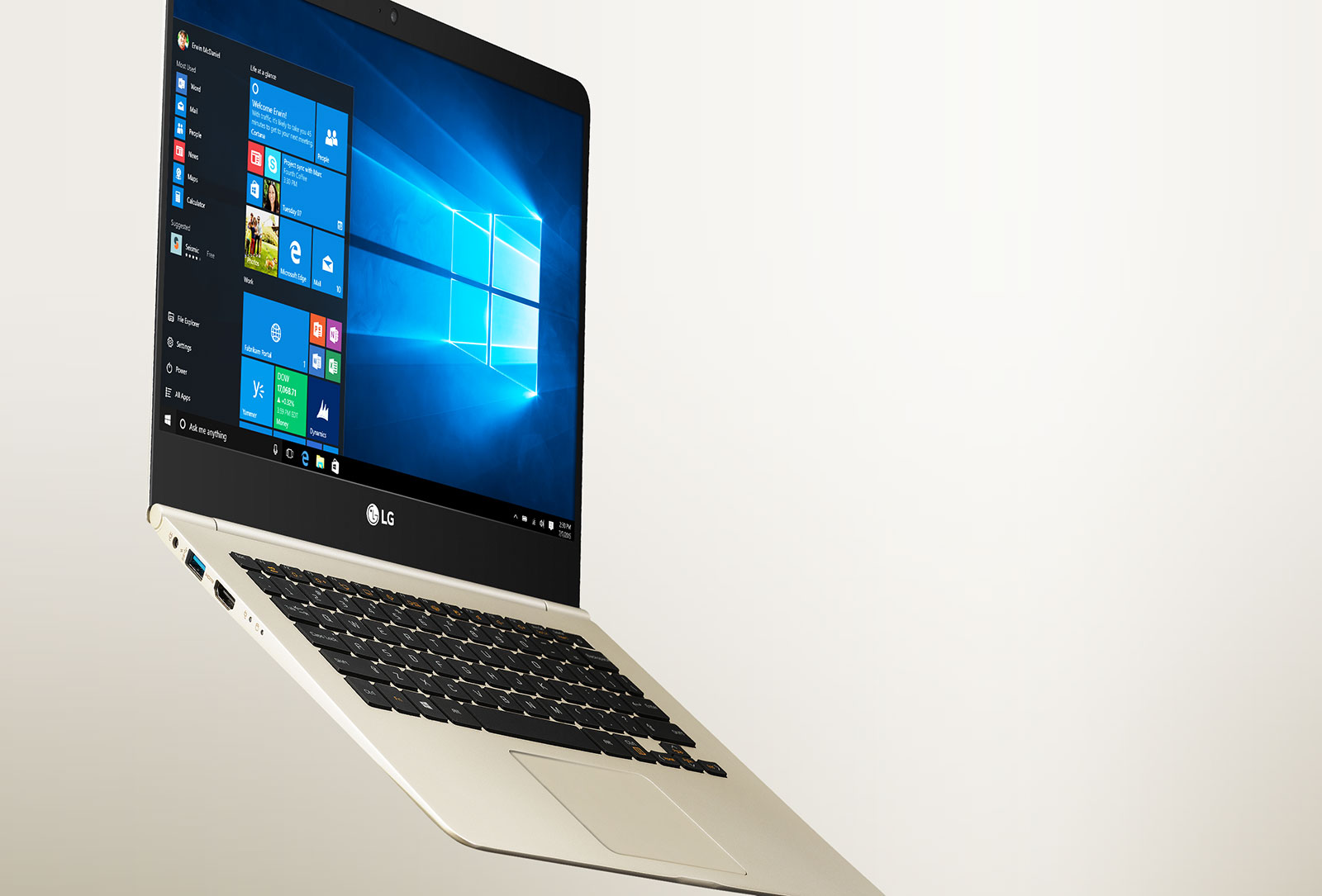 Purchasing a laptop often comes with the association of its battery life. If it boasts a ton of powerful hardware, then chances are that you will not be able to experience sufficient battery life. LG plans on changing all of that with the release of its updated LG Gram lineup because the manufacturer claims that you will be able to get up 24 hours of battery life on these notebooks.
Windows 10 notebooks have excelled to the point where they can provide users with up to 10 hours of battery life but for LG to claim that depending on the work that you're doing, you can get up to a full day's worth of battery life definitely sounds exaggerated. However, the fact that the LG Gram laptop is quite thin and still features a 60Wh battery is quite impressive, so it looks like it is quite possible for users to get up to 24 hours of battery life.
However, before you happily make a purchase you should know that battery tests are carried out in different manners. For example, if you're running an extremely intensive program such as Photoshop or Adobe Premiere, you will never be able to experience the advertised battery life that the companies are claiming most likely because the tests that these notebooks are subjected to are based on low-load tasks. Regardless, the latest LG Gram notebook lineup according to LG's newsroom is between $1,100 to $2,000 depending on which configuration you will end up purchasing.
LG is also preparing a thinner family of laptops, but chances are that you will never be able to experience that level of battery life because they will only feature 34Wh cells inside their chassis. LG Gram laptops are expected to be showcased at CES 2017 in Las Vegas, so we'll have all the details available for you then.