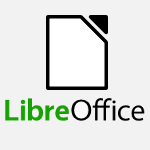 LibreOffice, a free and open source office suite, offers many of the same features found in Microsoft Office. In fact, users can use LibreOffice to view and edit Word, Excel, and PowerPoint documents on just about any computer.
Now The Document Foundation is planning to port LibreOffice to iOS and Android, which will allow smartphone and tablet users to use the open source suite.
One volunteer developer, Tor Lillqvist, has already compiled the majority of the LibreOffice code to run on multiple mobile operating systems. Of course, the user interface is still in the early stages. Enthusiasts probably won't see a finished product until 2012.
Despite the slow progress, it looks like QuickOffice and Documents To Go will have some serious competition in the next year or two.