Lido Learning has the makings of an excellent and innovative platform and directly answers the question, 'can an app deliver a learning experience similar to classrooms?'
Let's take a look at Lido Learning and see what it has to offer.
Lido Learning – Live Online Classes & Free Content
Lido Learning is all about creating a live, face-to-face teaching platform for teachers and students. It's impressive to see how far apps have come in terms of bringing education to those who want it.
Aside from traditional lessons, students absorb the curriculum via a number of interesting ways, including concept videos, games, interactive content, activities, and more.
Lido supports learning for Grades 4 to 9 students, as well as major subjects like English, Maths, Science, and Coding. It's worthy to note that you can try Lido Learning for free via a trial class to see what it's all about.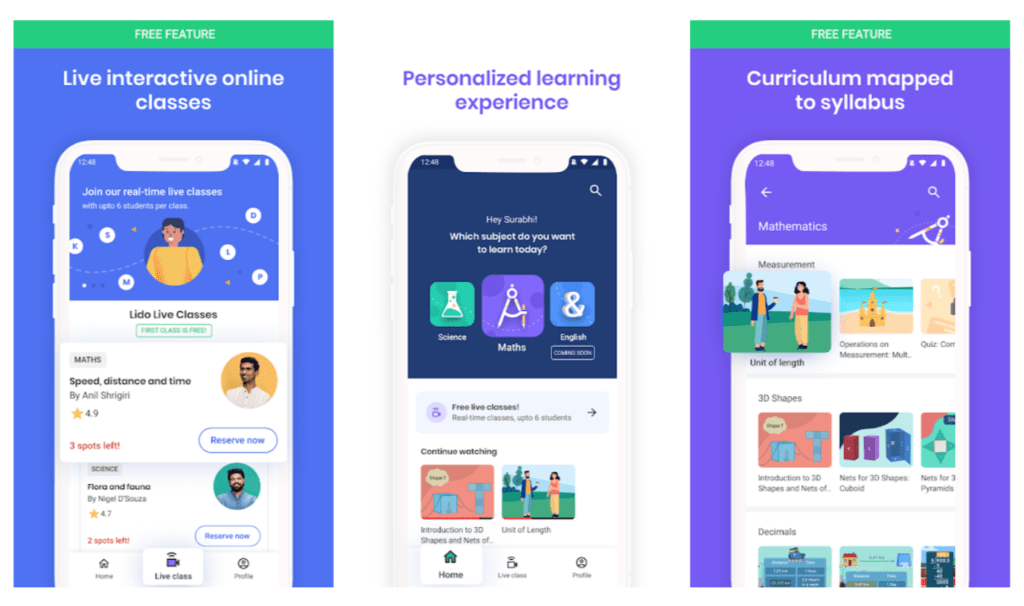 Lido Learning Features
Small Class Sample
A smaller group means the teacher can focus on each student, thus increasing feedback, attention, and the ability to clarify questions and concerns as they arise.
Live Classes
Lido is built for the 21st century and offers live online classes with little to no lag.
Rockstar Teachers
The app promises only the best teachers and boasts an acceptance rate of 1 percent.
Personalized Just For You
Lido utilizes an advanced algorithm so students can get matched with capable tutors and the kind of learning content that's appropriate for their levels. After-class homework is customized as well.
Unlike traditional classrooms, Lido Learning offers an all-in-one solution where students won't need to exit the app to access other media or content. There are real-life examples and engaging content that supplement their learning, regardless of level or subject.
The beauty of Lido Learning is that anyone can use it and get access to education regardless of location. Students who live in rural and remote areas get the same content as long as they have internet access.
Conclusion
Lido Learning is a fine example of technology that's used to its full potential in the online education niche. It has a clean and simple interface that has a zero learning curve. More importantly, students can get a personalized plan that fits their strengths and learning opportunities.