A Liquid Avatar can effectively replace your social media profile, business card and other platforms where an online identity is a must. Furthermore, it offers several layers of Blockchain security so your data stays protected.
Here's our take on this Liquid Avatar review.
Liquid Avatar – The Experience
Downloading and installing the app is pretty easy, since there's a few other avatar apps in the App Store.
The app doesn't take up too much space. More importantly, it's quick, responsive and is tastefully designed. There's a lot of features packed in but the app doesn't overwhelm or get you lost in a sea of menus.
In the Liquid Avatar creation menu you're allowed to change your facial profile, clothes and hairstyle, among others. You can import ready-made avatars in the marketplace as well if you want a one-and-done image.
How is the Liquid Avatar Security?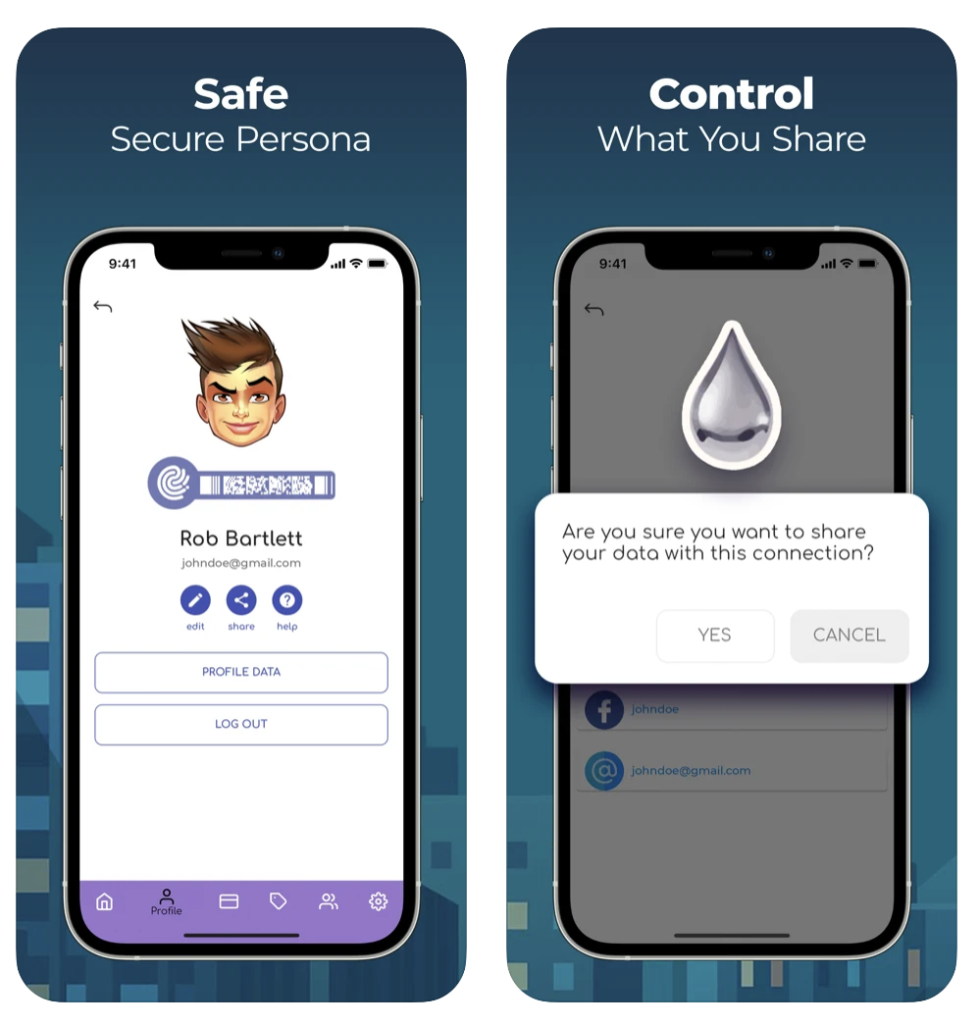 Liquid Avatar's Blockchain and cloud-based facial recognition technology is easily the app's biggest selling point.
The avatar is your digital representation, and using technology it works like a business card as well. All a person has to do is scan it and they can get personal data, like your name, phone number and email address without you having to put it there.
You can make this information hidden within a Blockchain security encryption so other people can't see or view it. From there, you can share with contacts and basically control who gets to see them.
It's also convenient in that you can connect your Liquid Avatar to verifiable credentials, digital wallets and more without having to sign in every time. Since it's protected with Blockchain you get the same level of security.
Liquid Avatar- the Future of Virtual Profiles
Liquid Avatar is a forward-thinking and innovative app that does two important things- allow you to create a virtual icon for your social media, website and business contacts and as an e-business card where you can share personal information within a permission-based platform.
The addition of a marketplace and an AR experience make Liquid Avatar a must-experience. The good news is that it's free to download on the App Store and Play Store. Try it today!