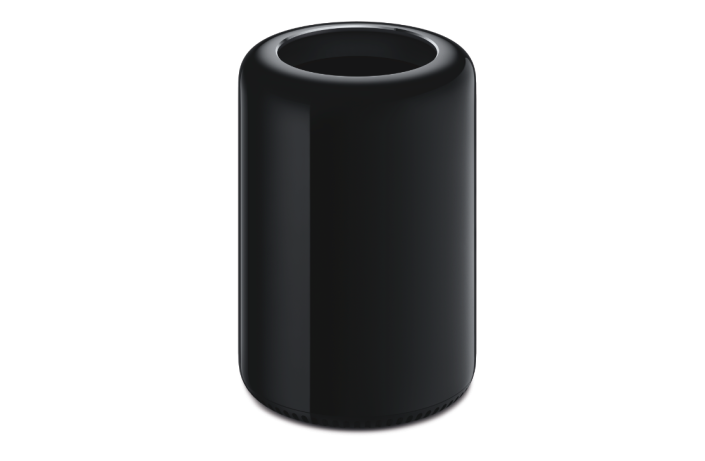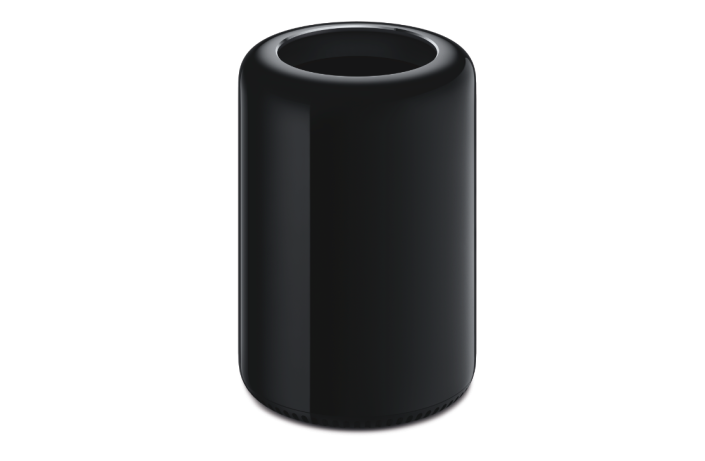 Earlier this month at WWDC, Apple did something rather radical; it debuted a big revamp of the Mac Pro computer – a device that had previously pretty much stayed true to Apple's classic "cheese grater" design originally seen in the Power Mac G5 since 2003.
Now absent is the Mac Pro's large anodized aluminum chassis. Instead, it's been replaced with much smaller black aluminum cylinder casing. The new design allows the device to cool thanks to thermal core technology.
The new Mac Pro is set to be manufactured in the United States. Below we highlight the primary features seen in the new Mac Pro:
Size – 9.9 inches tall with a 6.6 inch diameter.
Processor – The new Mac Pro utilizes a new-gen Intel Xeon E5 processor – something that'll allow you to use as much as 12 cores of processing power. Also available is up to 40 GB/s of PCIe bandwidth. The new processor gives the machine what Apple says is 2x faster speed than the previous generation.
Thermal Core – A big part of the new Mac Pro's design is the unified thermal core – something that pulls heat away from the CPU and GPUs and evenly distributes it throughout the Mac Pro's components.
Fan – To cool the device, Mac Pro relies on a single central fan that draws air in through a bottom vent, then vertically through the computer's center. Heat is then absorbed and carried through the top. The new fan is less noisy and more efficient.
Memory – You can expand the new Mac Pro up to 60 GB/s of memory bandwidth, an impressive feat that provides 2x higher bandwidth compared to the previous generation. 4 memory controller DDR3 slots are provided.
Wireless – For Wi-Fi, Mac Pro uses three-stream 802.11ac and Bluetooth 4.0.
Graphics – Using a dual GPUs standard, the new Mac Pro allows up to 7 teraflops of computing power. That's quite impressive compared to the previous generation's 2.7 teraflops. The new Mac Pro has two AMD FirePro workstation-class GPUs.
Storage – The new Mac Pro features next-gen PCIe Flash Storage that is up to 2.5x faster with SATA solid-state drive – something that allows for faster boot ups and app launches.
Thunderbolt – The new Mac Pro relies on Thunderbolt 2 – something that provides 20 Gb/s data transfer speeds. It also makes Mac Pro 25x faster than FireWire 800. Also available is USB 3 and HDMI 1.4.
Expansion – Apple says the new Mac Pro is its "most expandable Mac yet." While this may be kind of hard to believe (considering the small design), you can add a Thunderbolt PCI-expansion chassis to connect up to 36 high-performance peripherals.
What do you think of Apple's Mac Pro redesign? Share your thoughts below!