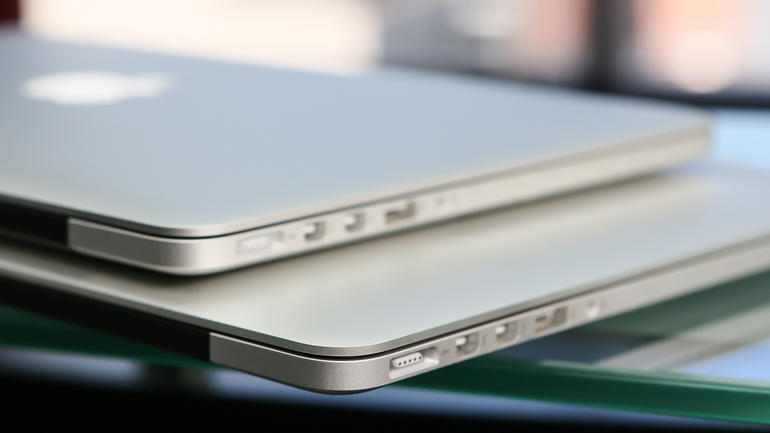 macOS Sierra is the latest version of Apple's desktop OS, and not surprisingly, it unveiled some secrets that will help us get closer to the list of features present in the 2016 MacBook Pro family. These secrets come from new additions in the APIs and if you turn your attention to the image given below, you can see that the word 'LED_BatteryLow' has been stated which suggests that you will be able to view the status of the battery life or MacBook Pro on macOS Sierra without glancing towards the notebook's actual display.
If macOS Sierra is definitely Apple's best OS yet, then Apple will probably introduce some unique customization options that will allow users to place different icons on that OLED screen and change them at will. This will help to increase productivity by interacting with that OLED screen rather than using the mouse or trackpad to complete a task. One other thing you will notice from the upcoming MacBook Pro 2016 family is that the keys are going to be much thinner compared to the previous generation notebooks, which suggests that the actual machine could be a lot thinner.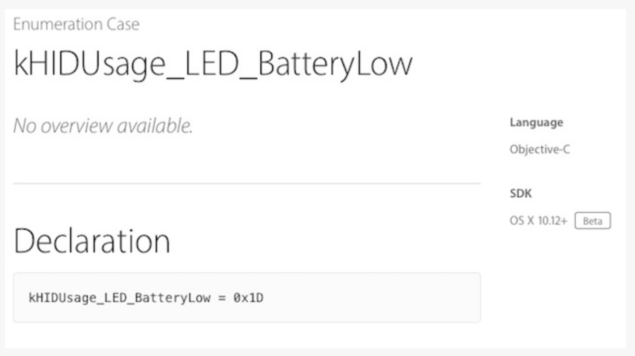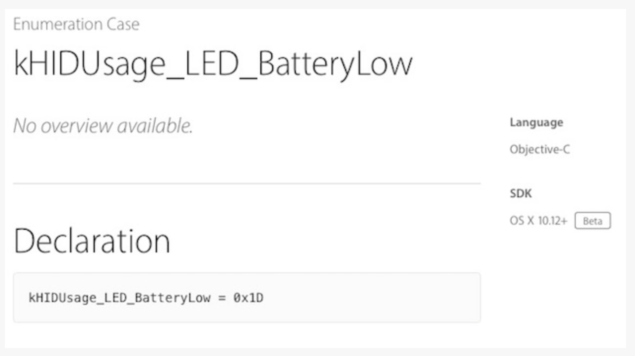 Apple has always enjoyed producing thinner products and with its 12-inch MacBook, the company did promise a lot of portability and battery life but sacrificed performance as well as providing nothing more than a single USB-C port and 3.5mm headphone jack. We expect that MacBook Pro 2016 will have more USB-C ports, along with other outputs to make it standout against the 12-inch MacBook. These USB-C ports will serve as charging other devices that use the same port, as well as transfer data at higher speeds. With PCIe type storage most likely a part of the configuration, as well as better OS support from macOS Sierra, we should expect higher data transfer speeds.
The new notebook lineup is also going to be outfitted with better performing Core i5 and Core i7 Intel Skylake processors and such chips will also promise better battery life in return.