Last Monday, we reported that Mass Effect fans were given a rare treat at the Montreal Comic Con — a glimpse at what could be the next single player DLC for Mass Effect 3. Fans have speculated as to what that "red thing" featured in the blurry image taken at the event was as it could provide hints as to what the focus of the next Mass Effect 3 DLC would be.
Today, you'll have to wonder no more because we've gotten confirmation that the next Mass Effect 3 DLC will be called "Omega."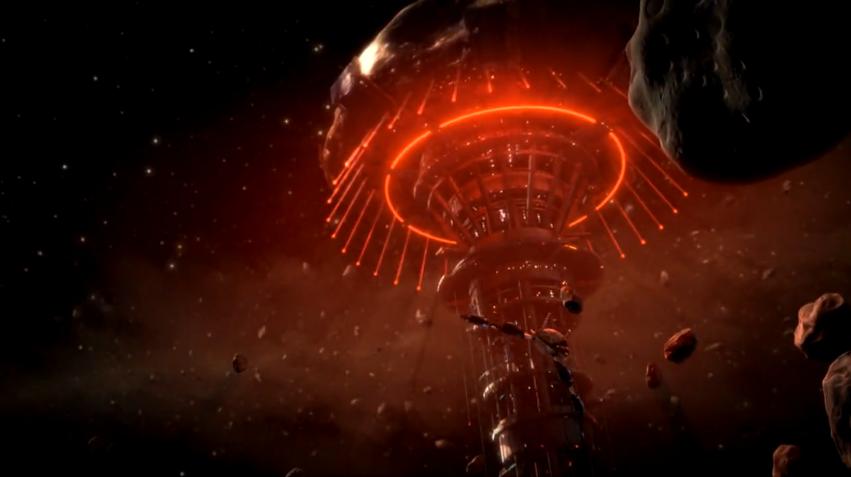 The announcement came from Bioware Edmonton and Montreal General Manager Aaryn Flynn in a post on the Bioware Blog. Flynn also talks about the future of the Mass Effect series and hints that Executive Producer Casey Hudson have plans for another Mass Effect game:
"Executive Producer Casey Hudson and his team are coming off an amazing eight-year run with the Mass Effect trilogy. But they're not done yet. We are releasing more multiplayer content and we have more single-player stories coming throughout the next six months, including Omega which is coming in the Fall. But the Mass Effect universe is vast, and Casey and our teams have plans for another full game. 'Where to go next?' with such a project has been a question a lot of us have been asking, and we'd all love to hear your ideas."
In addition to Omega DLC for Mass Effect 3 and the new Mass Effect game, Flynn also reminds people that Dragon Age III: Inquisition is well underway and that the production team has been "meeting with fans about what they want in a new Dragon Age game." But what's probably even bigger news is that Bioware has a completely new property in development:
"Both Dragon Age and Mass Effect started as single games but grew into vast universes. But we aren't stopping there. While Casey continues to oversee the development of our new Mass Effect project, he and his leads are putting together their vision for an all new game set in a fictional universe, built from the bottom-up with all new gaming technology."
The news comes in the wake of the announcement that Bioware co-founders Greg Zeschuk and Ray Muzyka have decided to move on and retire from the company.
Fans of Mass Effect 3 have been asking for a chance to return to Omega and take back the station from Cerberus and the Reapers. No word yet on whether this mission will be set after the events of Mass Effect 3 but we'll keep you posted as we get more information.
Looking forward to more Mass Effect from Bioware? What do you think the new game they're working on will be about? Start your speculating in the comments below!