Satya Nadella's efforts to reenergize the company's efforts in the cloud business with Azure have been paying off and recently, the company overtook Google's parent company Alphabet to become the second most valuable company after Apple.
Its not Windows that's pushing Microsoft to such lengths, it's more of the developer oriented work that it had been doing under the current CEO; Office 365 is performing very well in terms of numbers too. So, keeping in mind its developer and corporate focussed work, Microsoft today announced that its acquiring GitHub.
GitHub is the largest code repository for almost all the platforms to build on. Major tech companies like Apple, Google, Amazon, etc also use GitHub to host their entire projects. At present, the platform hosts 85 million repositories with 28 million developers contributing to the same.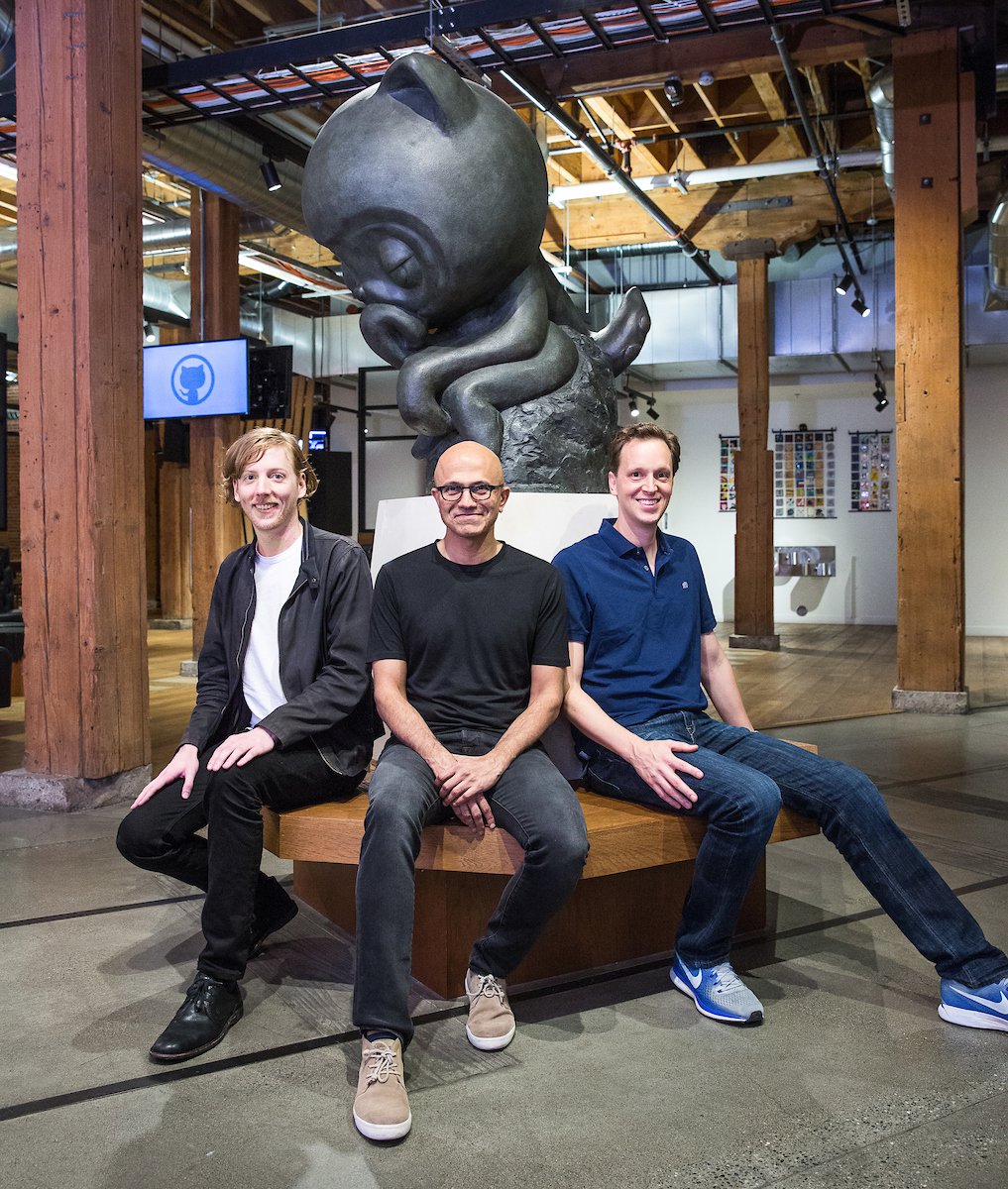 Microsoft is paying $7.5 billion in stock to acquire GitHub; for comparison, GitHub was valued at $2 billion, back in 2015 (the current worth is unknown). This is the second largest acquisition Microsoft has made under Satya Nadella; the first was the LinkedIn acquisition for a humongous price of $26.2 billion.
Microsoft also bought Xamarin, the platform used by developers to create cross-platform applications. The acquired GitHub entity will be led by the founder and CEO of Xamarin, Nat Friedman. He will be reporting to Microsoft's Cloud and AI chief Scott Guthrie. The deal is expected to close later this year (the specifics haven't been mentioned).
Prior to showing interest in GitHub, Microsoft had its own code repository, Codeplex, a direct competitor to GitHub. However, the company later agreed to GitHub's strong position in the market and called it the "de facto" place for sharing open source projects along with Codeplex's shutdown.
Microsoft is now the top contributor on GitHub with over 1,000 of its employees vigorously pushing code to their GitHub repositories.