Just after a cyber attack on Google Vanuatu by Kuroi'sh, Official websites of Microsoft Bangladesh and Gmail Bangladesh were "DNS Hijacked" by Pakistani hackers claiming to be "BlackScorpion & Black-Python".
Hackers managed to upload their sub-domains on the website of Microsoft. With their Deface pages on saying "Hacked By Black-Python" "Hi Admin Your Website Has Been Hacked By Pakistani Haxor's Because You Failed To Secure Your Website :)/..Logout." &  "Free kashmir -Pakistan Zindabad- Free Palestine". Website took 2 days to get fully recovered as it was just an "DNS Hijack".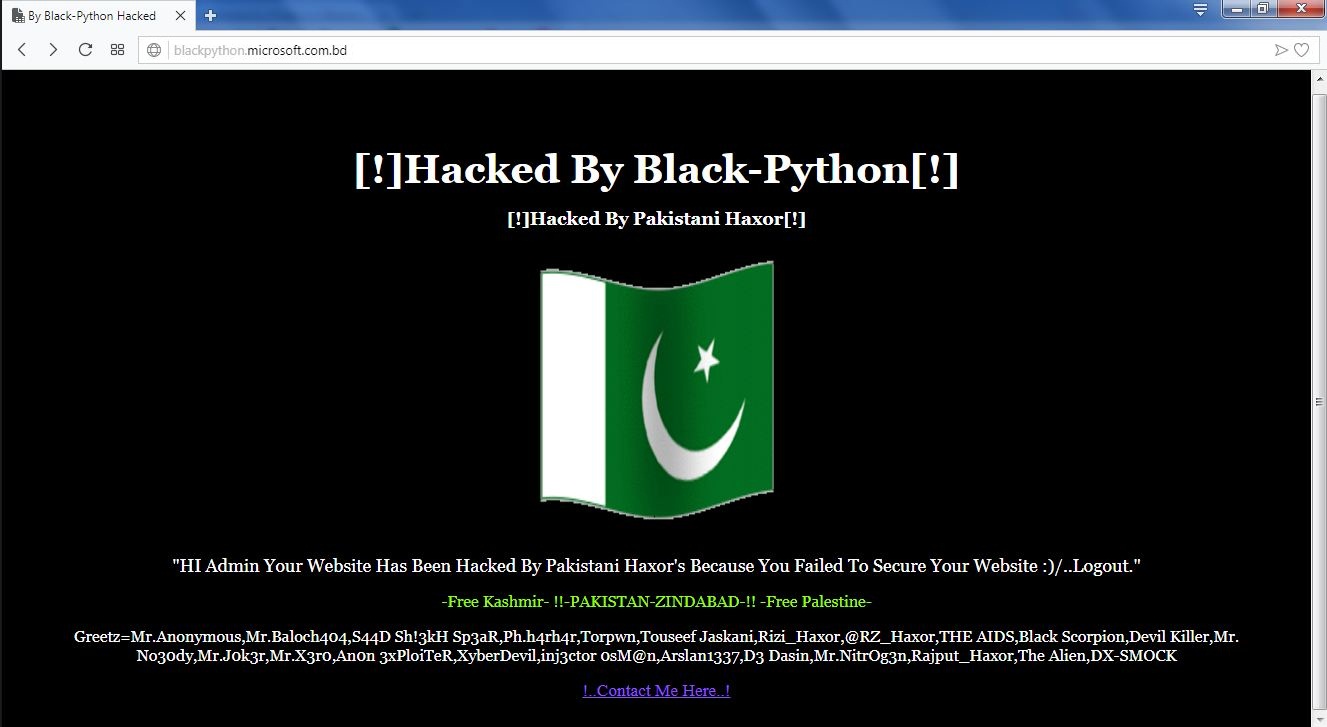 While Main Homepage (index.php) was defaced by hacker claims to be"BlackScorpion" From Team "Probros Pakistan Zindabad" and under that, they Wrote " Message " Saying "Stop Killing Muslims Free Kashmir, Free Palestine.
Later that day official website of "Gmail Bangladesh" was "DNS Hijacked" By Pakistani Hackers "Team Probros" hacker claims to be "BlackScorpion".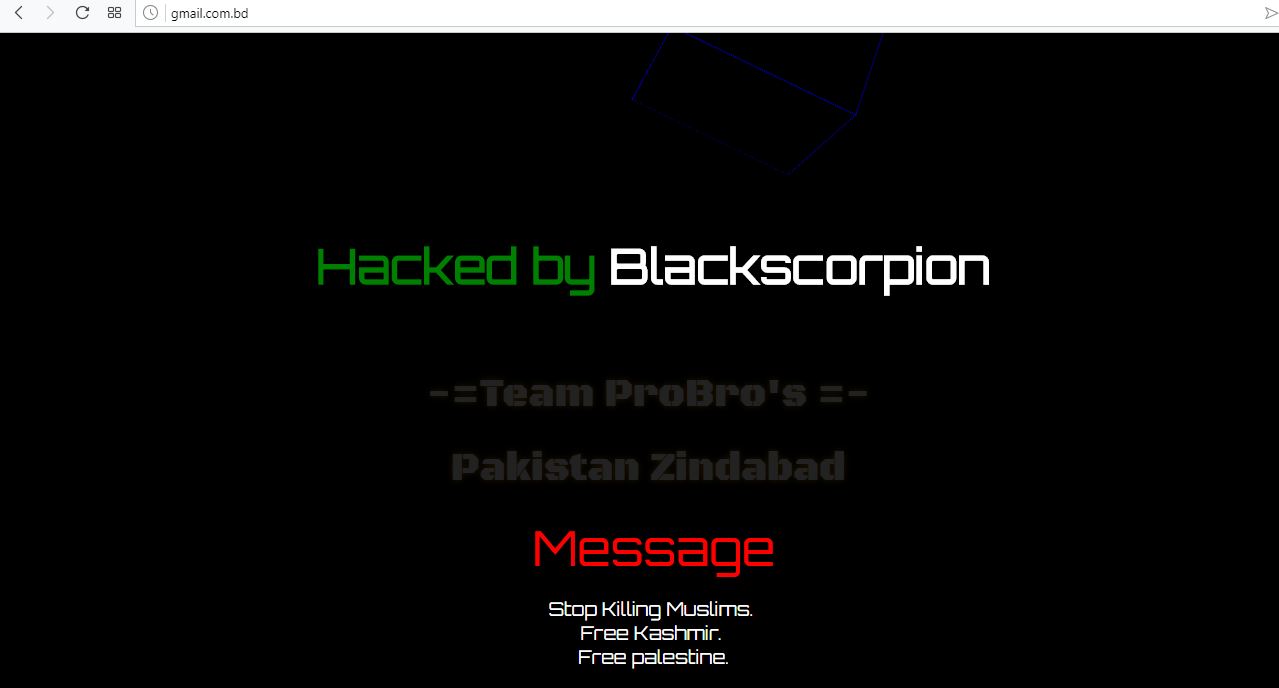 The website was Hacked by the same hacker "BlackScorpion", However, Website was recovered by Gmail (Bangladesh).
Hacked Websites archived mirrors: