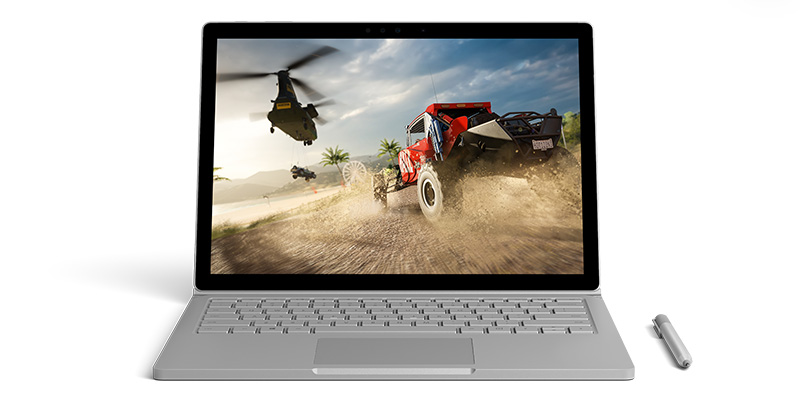 The original Surface Book was a marvel to look at, but its graphical performance for its price tag was abysmal. Microsoft quickly began to work not only on the graphics part of its new and highly improved Surface Book i7, but the company has also ensured that you'll be able to rake out up to 16 hours of battery life. However, the company didn't present any statistics as to the kind of the tasks you will have to carry out to get that much battery life.
Microsoft also says that the new Surface Book i7 features a new thermal solution and will keep the temperatures of the notebook below the limit at all times, just as long as you don't block the vents. The new cooling system was added while keeping the same dimensions as the previous Surface Book. Microsoft also says that you will be able to experience twice the graphics performance, thus potentially doubling your frames in the latest gaming titles. As always, you will get the Surface Pen along with the Surface Book i7 bundle, along with the same 13.5-inch PixelSense display.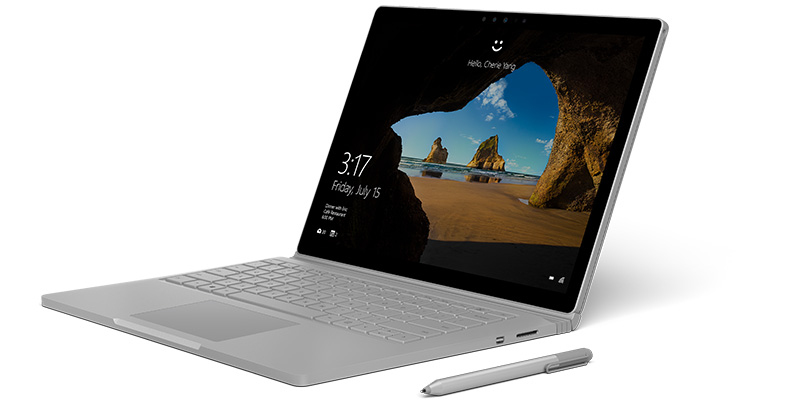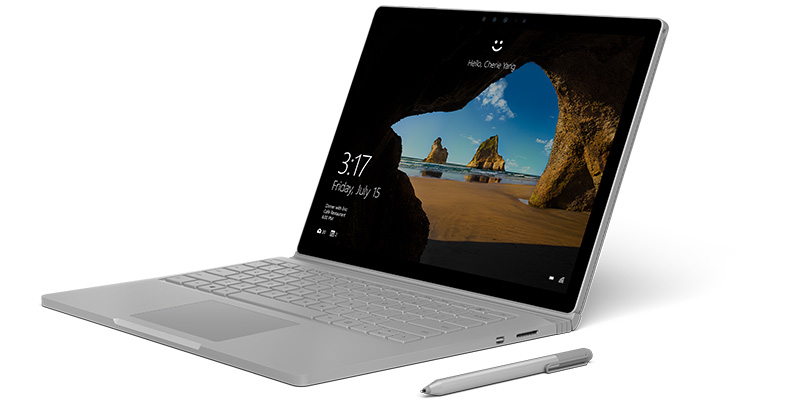 The resolution has also remained the same, which stands at 3000 x 2000 pixels. Aside from the GPU, Intel's Skylake i7 processor will also be responsible for improving that performance. Surface Book i7 also features an 8MP rear-facing camera with the ability to record 1080p FHD videos. There's also a 5MP front-facing camera that can record videos at the same resolution.
Coming to the price tag, the base model of Surface Book i7 retails for $2,399 and comes with an i7 processor, NVIDIA GTX GPU, 256GB of SSD storage and 8GB of RAM. As for the operating system, Surface Book i7 is running Windows 10 Professional as soon as you remove it from the box. The notebook is available for pre-order, but if you want to wait, it upgraded machine will be available next month.