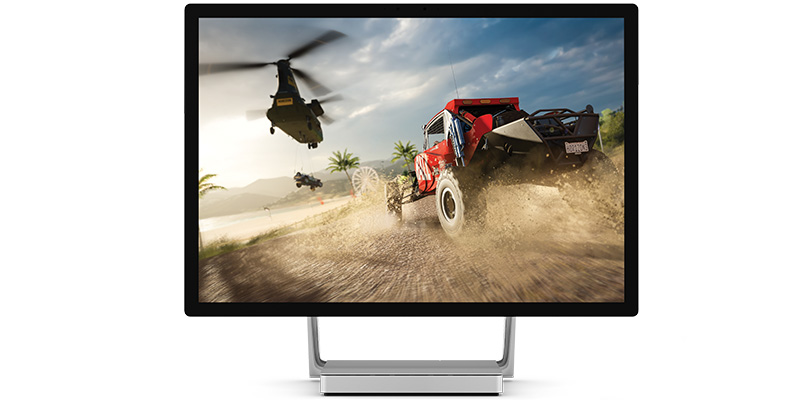 To challenge the iMac, which is expected arrive next year, Microsoft has announced its Surface Studio, the company's first solution as an all-in-one. The company states that its Surface Studio has not only been designed for professionals, but for those with a creative mind, as it states the following:
"Surface Studio is an entirely new device designed for the creative process. Its roomy and adjustable 28-inch PixelSense Display provides a huge canvas for all kinds of work. Position it upright to sketch, paint, and edit photos, or lay it flat to draw on it like a drafting table. With Surface Studio, the possibilities are limitless."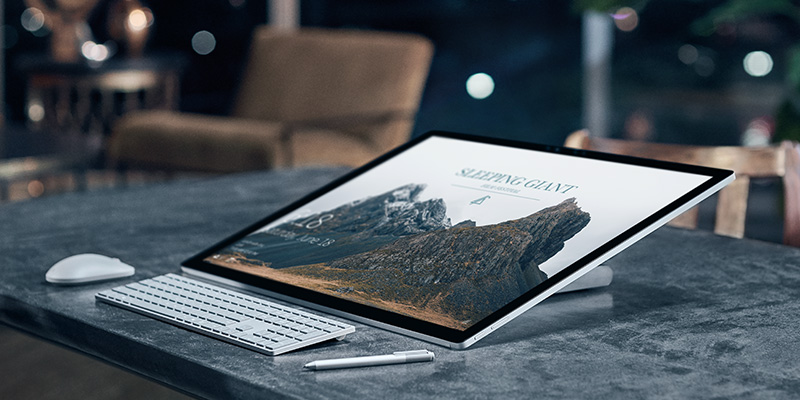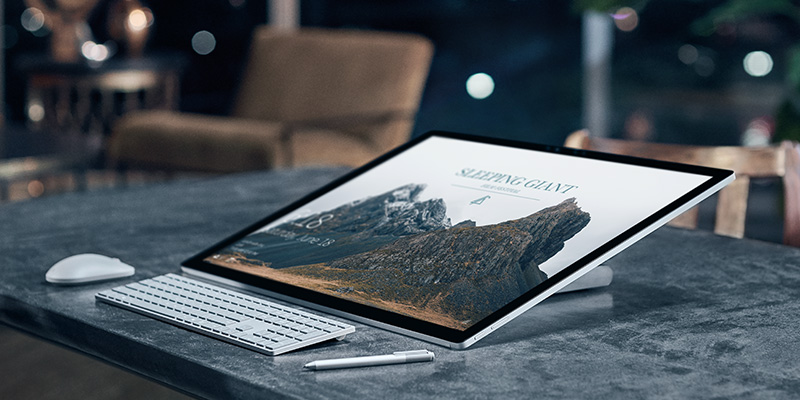 Its hinge allows you to place the touch-enabled display lie down near flat like a notebook and the Surface Pen that comes with Surface Studio allows you to interact with the touchscreen of the 28-inch display. Microsoft has also managed to go past the 4K display limit, because Surface Studio features a 4.5K PixelSense display with a 4500 x 3000 resolution. According to Microsoft, you have a total of 13.5 million pixels that add to the existing image quality. At the rear side, you have a bunch of connectivity options, and they are as follows:
4 USB 3.0
Full-size SD card reader
Mini DisplayPort
5mm headset jack
Compatible with Surface Dial onscreen interaction
https://youtu.be/BzMLA8YIgG0
Surface Studio also comes with a 5MP front-facing camera, and while the machine is up for pre-order, there are several models to choose from. Surface Studio starts at $2,999 and gives you a quad-core Skylake i5 processor, along with 8GB of RAM and an NVIDIA GTX GPU. Instead of a solid state drive, what you get in the Surface Studio is a Rapid hybrid drive. A Rapid hybrid drive is more like an SSD hybrid drive, which is an amalgamation of an SSD + traditional spinning hard drive.
If you're looking for the AIO to be officially released, it will be available in November.