Mindoo is a trivia app designed to entertain as well as educate.
We delve the depths of the quiz app in our Mindoo review to see if it's worthy of your time.
What is Mindoo?
At its core, Mindoo is designed to provide entertainment in the form of quizzes, trivia and general knowledge in both free and paid formats.
An app is better than a book since it's more convenient and typically has more information than one. In this case Mindoo comes with a default seven topics- Transportation & Traffic, Geography, Sport, Politics & Economy, Miscellaneous, People and Art.
Subscribe to the app and you can unlock more than 130 categories and more. Mindoo has zero ads and offline play is supported.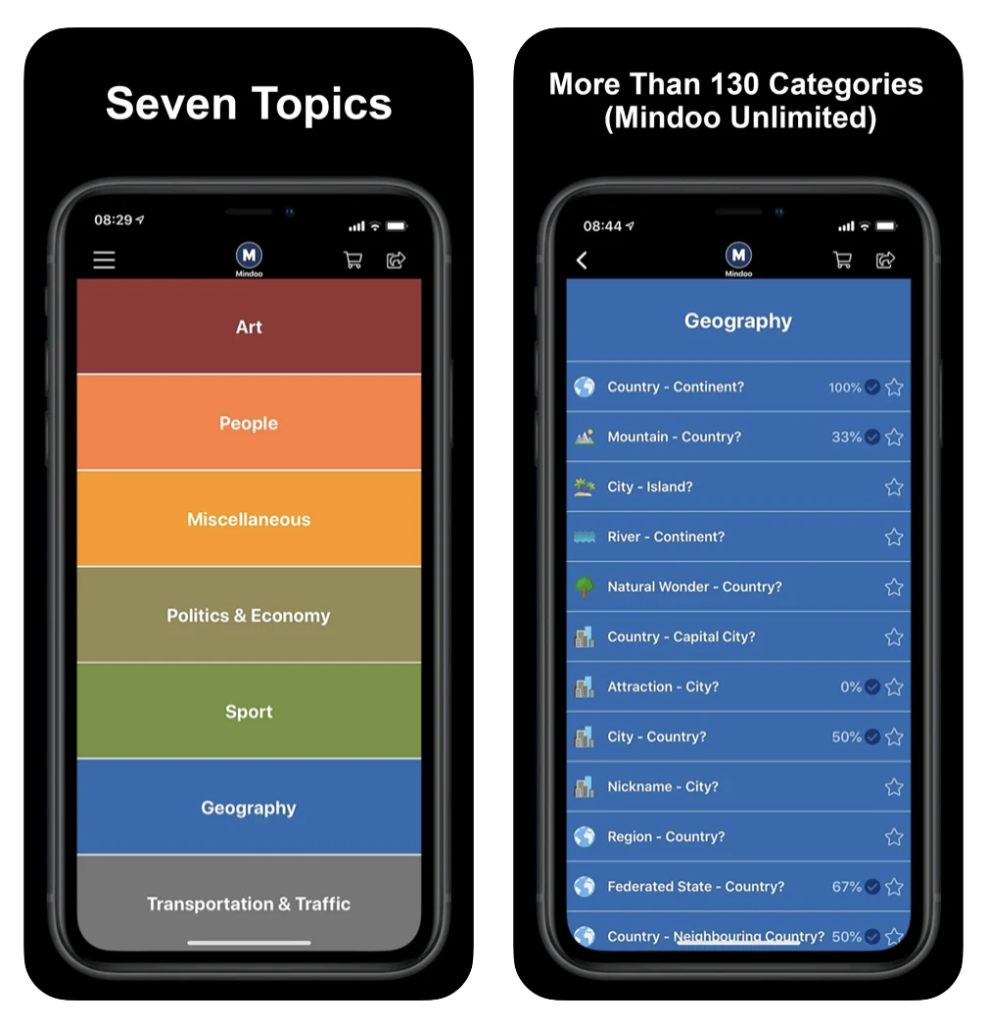 Improve General Knowledge with Mindoo
Mindoo as a trivia app can be more productive than just browsing through social media or playing a quick game. Here, you can pick the topic you want and choose from two game modes (shuffle and original) to get started.
It's worthy to note that the app gives you a scoring system so you'll have a sense of progression. Getting a higher score over time is satisfying in itself, and the things you learn here can be useful in the future.
Play Quiz Games with Friends or Family
Mindoo also works as a party app in that you can draw from the well of knowledge to test people. Have them answer the question and reward with points. It's perfect for long road trips and when you're experiencing a bit of downtime and nothing else to do.
Downloading the app is easy and there's no login required. Open Mindoo and you'll be presented with an intuitive interface from the get-go.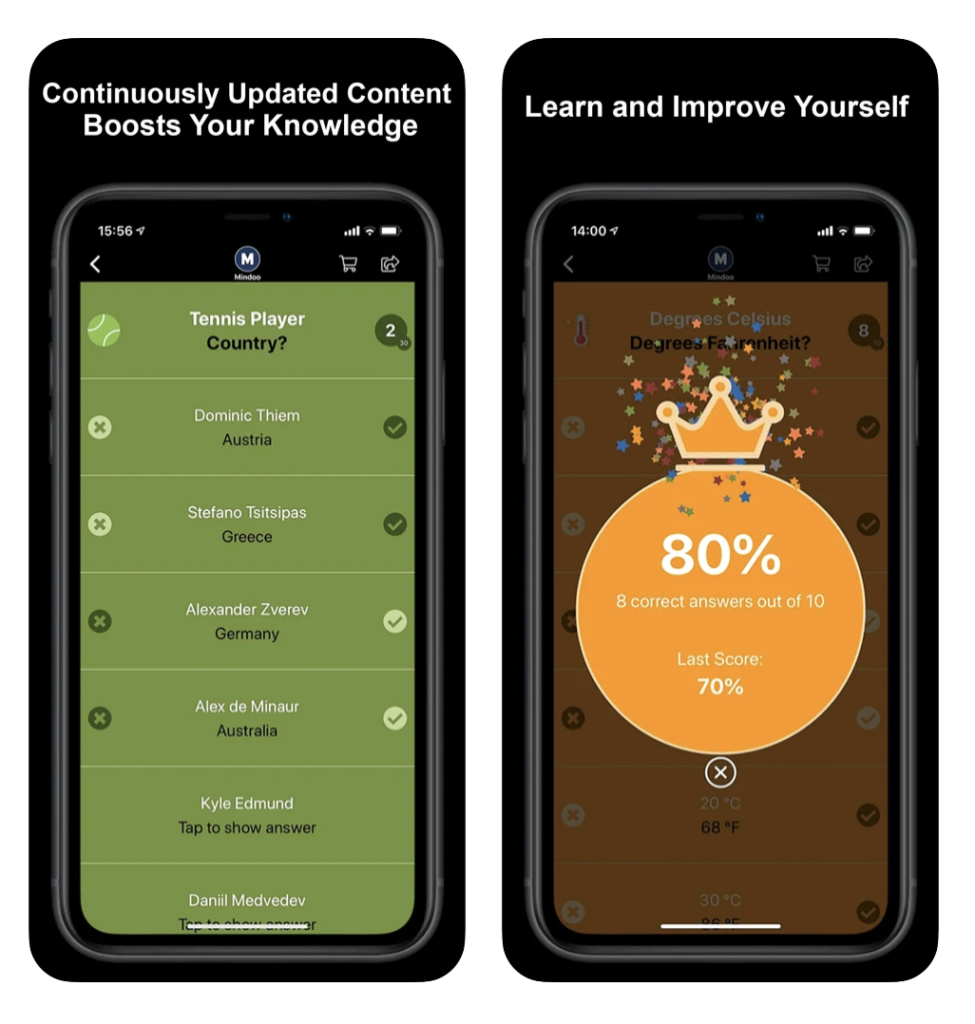 Lightweight and Convenient
Mindoo does not take up much space- it's only 4MB and requires Android 4.4 and iOS 11.4 and later.
Conclusion- Should You Get Mindoo?
Mindoo is enjoyable as a trivia app so you can test your general knowledge and learn new things anytime, anywhere. The free version gives you enough information, and it works offline too. Instead of playing a game, you can be more productive and have fun at the same time!